Bristol Borough Swears In Longtime Officer As Chief Of Police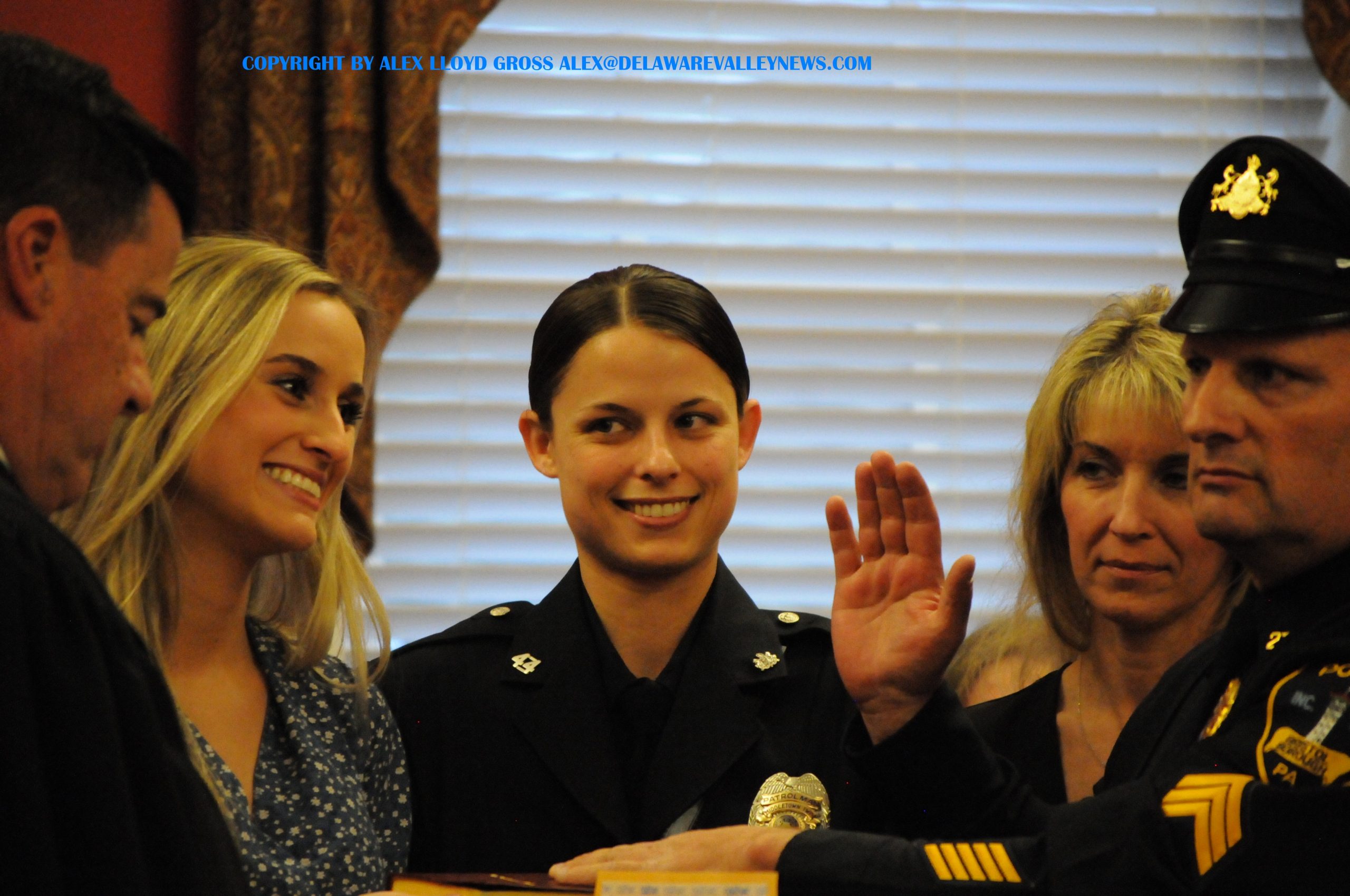 Bristol Borough Swears In Longtime Officer As Chief Of Police
---
by Alex Lloyd Gross
April 11, 2022
Joe Moors has been a dedicated policeman in Bristol Borough. After 30 years of service, he was selected as Chief  of Police.  Bristol Borough is a small town in Bucks County PA.  It's police department is small, when compared to a larger municipality. They do not have captains, inspectors or even a deputy chief . The chief must have the ability to work with the community and have the respect of his officers that work under him.  Selecting Joe Moors for the job was not just a "walk in the park", according to council.  He had to earn the job.
He did that not only  by his 30 years of patrol but he also had to interview for the position. In the end it made sense to give him the job, as opposed to an outsider. Moors knows the borough and he knows the people. A good number of them showed up to borough hall to watch the ceremony.  The room was so packed that council went right to the swearing in. Councilwoman Betty Rodriguez made the motion to appoint him police chief. It was seconded by Councilwoman Maria Figuroa.
Terry Hughes,  worked with Chief Moors for years , and they grew their careers respectively, together. Hughes was a Lieutenant in Bristol Township before he retired. Hughes came out of retirement and his now a district court judge. It was only fitting that he administer the oath and swear in his friend.  The tiny council room was packed with people. It was so packed outside doors had to be opened. People were in the hallway unable to get in. . He absolutely  has the support of the community. Moors said that he intends to be a "working chief",which means he will be taking calls for service.
His two daughters Alexa, 25,  and Macy held the bible. Macy, 24, is a television reporter in Virginia. Alexa is a police officer in Middletown. ":Years and years of hard work  paid off for him. Being proud of him is an understatement," they both said about their father, at a reception held at Goodwill Fire Hall.  In attendance were officers from his department as well as past chief Arnold Porter. The department is now being run by Joe Moors who wants to bring back foot patrol.
WATCH VIDEO OF THE SWEARING IN BY DAWN ALTSTATT.
After Moors was sworn in, he signed his contract for employment with Council President Ralph DiGuseppe. He then promptly adjourned the meeting joking with  Moors that he is not paying for overtime,