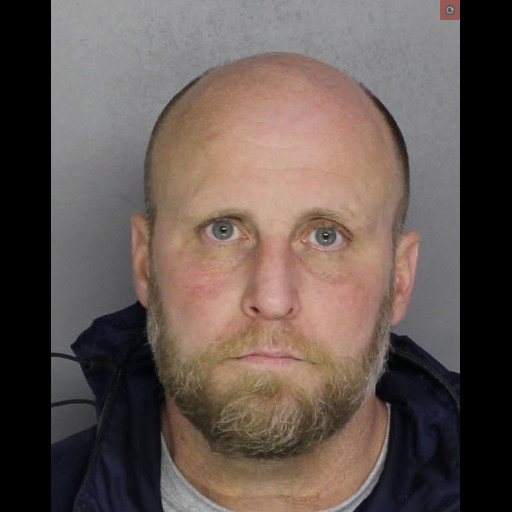 New Jersey Male Sits In Bucks Jail For Catalytic Converter Thefts In Southampton
---
by Alex Lloyd Gross
April 18, 2022
Donald Opdycke of Oak Pine Boulevard in  Pembeton New Jersey is in a lot of trouble in Bucks County PA.  He is charged with robbery, theft and multiple other related charges.  He sits in the Bucks County Prison  under $50,000 bail that was reduced from $75,000. Police said that Opdyke is responsible for multiple thefts of catalytic converters in the area.
Some of these thefts were caught on camera. They showed a heavyset white male arrive in a dark color car and reverses out of the parking lot.  This could be an attempt to conceal a tag from any cameras.  The male got away  with several thefts in the area until Opdyke tried to steal a converter from a van at Brett Sabol Plumbing on Philmont Avenue. It was almost 5:00 AM on April 1, 2022 and police allege Opdyke was hard at work inside the parking lot with a sawzall about to remove a catalytic converter from a van when he was interrupted by an employee..
Police said that he then allegedly  raised the saw over his head, threatening the victim. The victim then bashed Opdycke in the head with a baseball bat, knocking him to the ground. A woman, identified as Christina Hagerty  who was in the passenger seat of the car exited the car and helped Opdycke into their vehicle. They fled, but not before the owner of the van could get a tag. He wrote it down and gave to to responding police.
That information was broadcast over police radio and the car was stopped in Bristol Township on Route 13 near Bath Road. When cops questioned Hagerty, she admitted to being in the back of the business but stated "We did not do anything wrong". Her boyfriend was at Lower Bucks Hospital getting treated for a head wound that he suffered at the hands of the would be victim.
Police questioned Opdycke at the hospital and he told police that the victims truck was fine, and he was in the back of the property to use the bathroom, with a reciprocating saw in his band. Not believing a word of that excuse, police arrested Opdycke and impounded his truck. They got a search warrant for it and found a saw, batteries, blades, suspected drugs and drug paraphernalia. Police never asked him about any trucks, according to the complaint..
Police did not say why he chose the Southampton area to steal .Hagerty has not been charged with any  crime, police said.