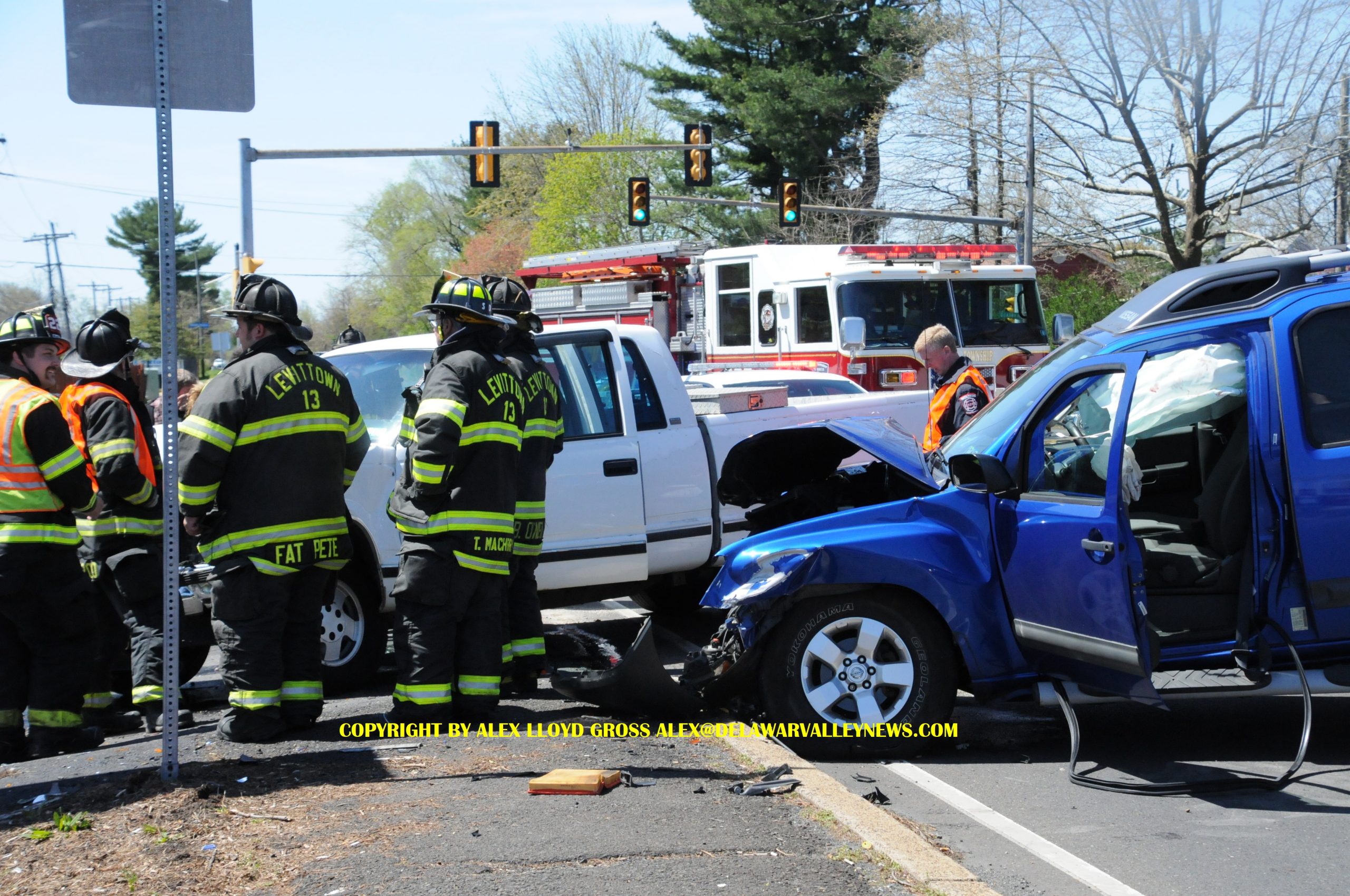 Grinding Three Vehicle Crash Shuts New Falls Road In Levittown
---
by Alex Lloyd Gross
April 20, 2022
A three car crash caused busy New Falls Road to be closed for over an hour today, April 20, 2022.  Multiple people sustained serious but not life threatening injuries in the crash that happened just before noon, police said.  Three medic units were dispatched to the crash.
The exact cause of the crash is under investigation, however multiple witnesses said that a blue SUV hit a silver car on the side, before veering into an on coming lane of travel and smashing into another vehicle head on.  No one was trapped in any of the vehicles, in spite of early reports. None of the vehicles were able to be driven away, all had to be towed.
One vehicle had an emotional support dog inside, which was fine. That dog was being cared for by bystanders, who were going to insure that the pooch gets reunited with it's owner.  The crash happened onthe dividing line  of New Falls Road  near Quarry Road. It was ultimatley decided that the crash originated in Middletown and they will handle the report, Middletown officers said.