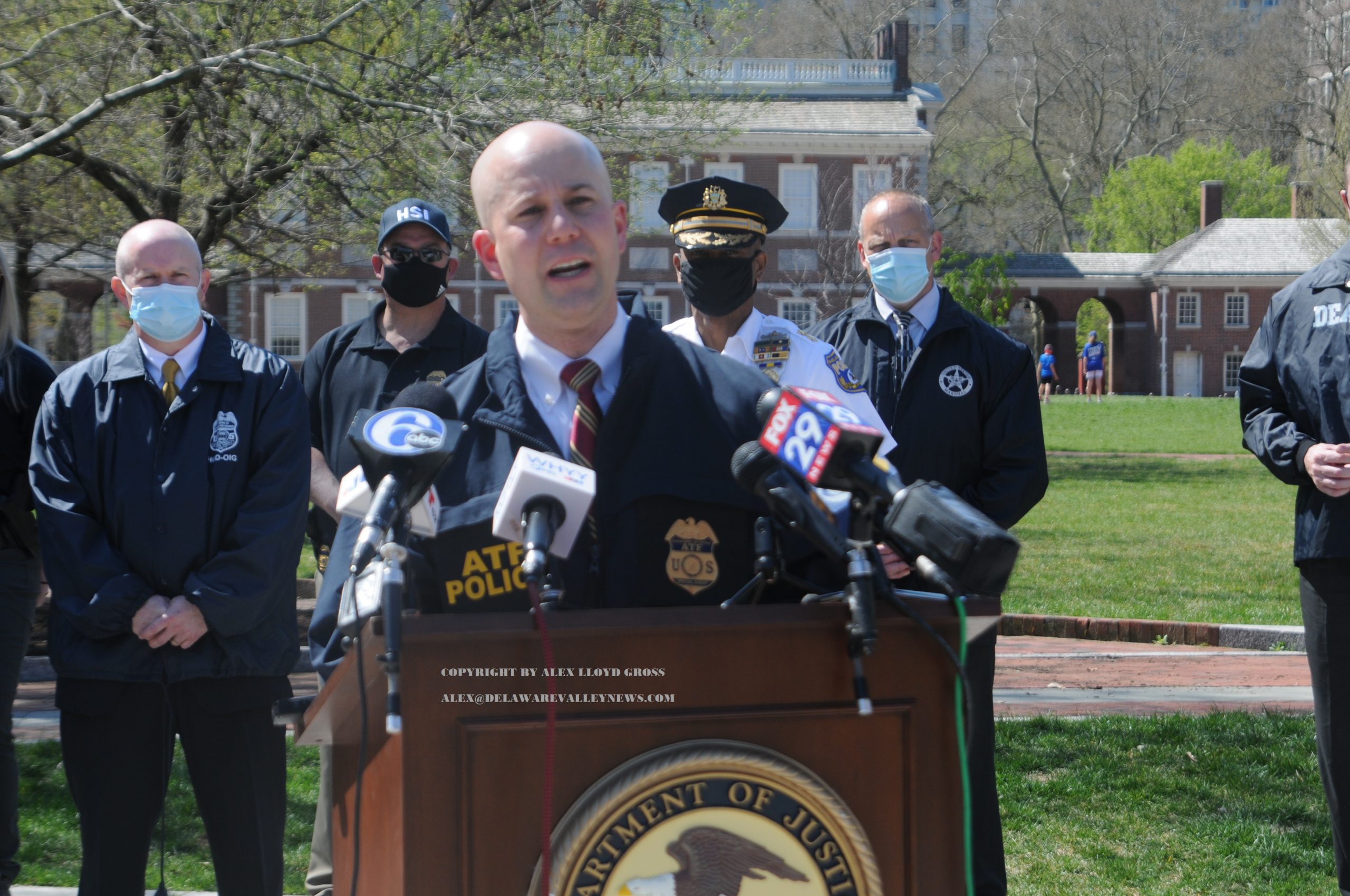 Two Males Indicted For Carjackings In Lawncrest and Delco
---
PHILADELPHIA – United States Attorney Jennifer Arbittier Williams announced that Tarik Chambers, 20, and Nikeem Leach-Hilton, 22, both of Philadelphia, PA were charged by Indictment with conspiracy, three counts of carjacking, three counts of carrying a firearm during and in relation to a crime of violence, and related charges in connection with a spate of armed carjackings in Philadelphia and Delaware County late last year.
The Indictment alleges that in the early morning hours of December 19, 2021, the defendants carjacked two victims at gunpoint in the Lawncrest section of the city. Then, approximately 20 minutes later, the defendants carjacked two more victims at gunpoint in the Germantown section. Finally, the Indictment also alleges that defendants used a privately made "ghost" gun to carjack yet another victim at gunpoint about six hours later in the rear parking lot of a retail store along Baltimore Pike in Springfield Township. The defendants then fled from the police, leading officers from multiple agencies on a high-speed car chase through Delaware County before crashing into the car of another motorist, who suffered severe, life-threatening injuries including broken bones and significant head trauma.
Earlier this month, U.S. Attorney Williams announced that the defendants had been charged by Criminal Complaint with the Delaware County carjacking. This Indictment returned by a federal grand jury now formally charges them with all three carjackings and related offenses.
"The charges announced today against these two defendants exemplify the type of rapid results we have promised to deliver through the Carjacking Task Force and the 'All Hands On Deck' initiative," said U.S. Attorney Williams. "These two terrorized no less than six victims in three different neighborhoods across our region in roughly six hours — actions which are being met with very serious federal charges. Enough is enough – if you commit a serious violent crime in our city, you can expect the feds to show up on your doorstep."
"ATF's main objective will always be keeping our citizens safe," said Matthew Varisco, Special Agent in charge of ATF's Philadelphia Field Division. "This indictment is indicative of ATF's continued efforts working with our partners and proudly serving as part of the joint carjacking task force, being led by the Philadelphia Police Department. We will continue working with our local, state, and federal partners in making sure violent individuals are held accountable when they threaten the safety of the community."
The swift action to investigate and federally charge these defendants is the result of the newly formed Philadelphia Carjacking Task Force, which is comprised of members of the U.S. Attorney's Office Violent Crime Unit; the Federal Bureau of Investigation; the Bureau of Alcohol, Tobacco, Firearms and Explosives; and the Philadelphia Police Department. The goal of the Taskforce is to stem the wave of armed carjackings and violent crimes through investigative and enforcement techniques meant to identify and refer for federal prosecution all who terrorize innocent victims through commission of these offenses within Philadelphia and surrounding areas.
If convicted on all charges, the defendants face a mandatory 21 years in prison with a maximum possible sentence of life.
The case was investigated by the Bureau of Alcohol, Tobacco, Firearms and Explosives, the Springfield Township Police Department, and the Delaware County District Attorney's Office and is being prosecuted by Assistant United States Attorney J. Jeanette Kang and Special Assistant United States Attorney Sandra M. Urban.