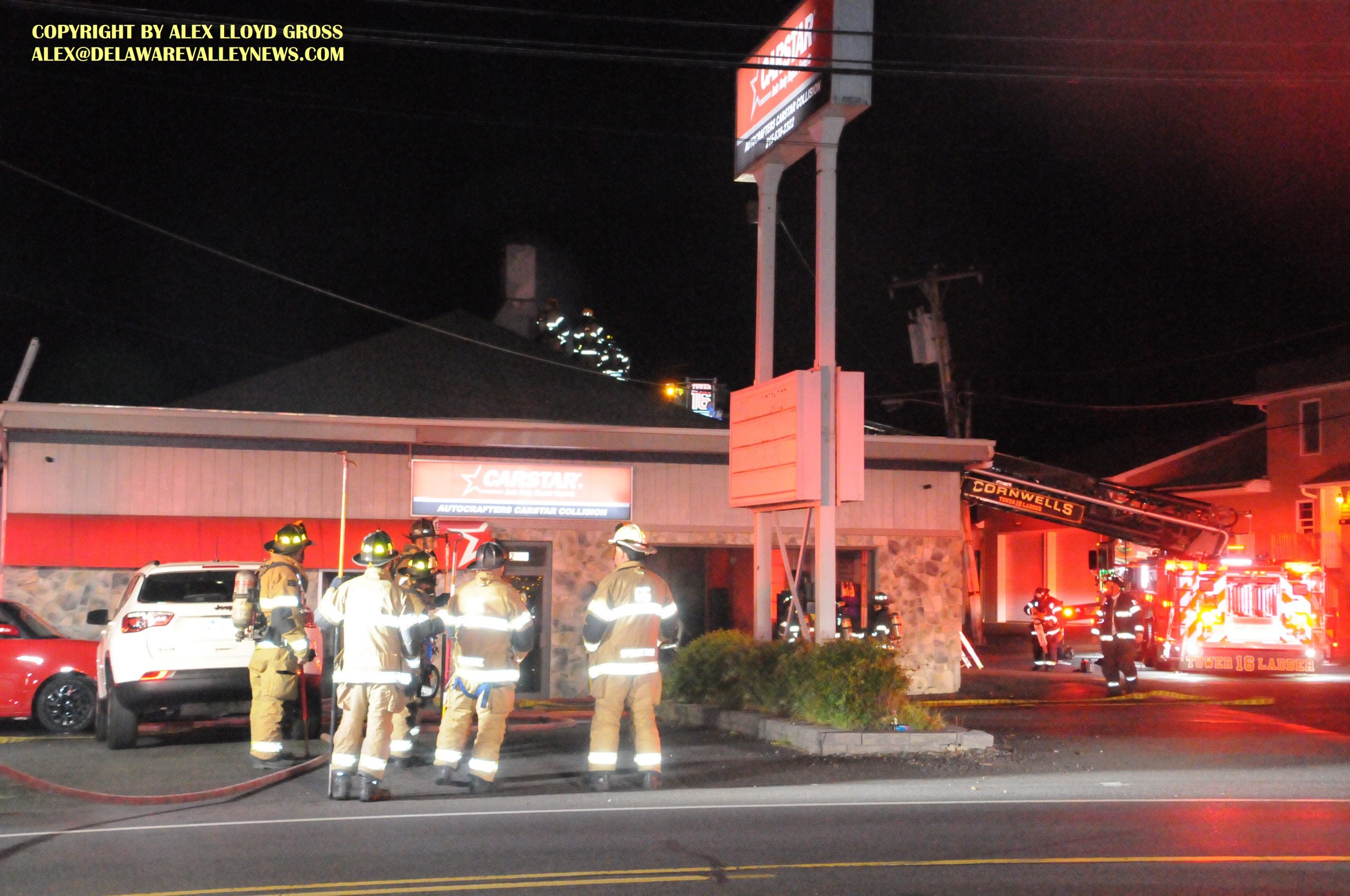 Fire Damages Bensalem Business Overnight
---
by Alex Lloyd Gross
It was just about 10:30 PM last night, April 28, 2022.  The  Eddington Fire Company was dispatched to Street & I-95 for an investigation. There was a smell of something burning,   Within minutes Bucks County Dispatch center started getting multiple calls for a building on fire, just down the road on Rt 13. It was the Car Star establishment on Route 13. This shop does car repairs and auto body work.
Fire was coming from the chimney and had extended to the paint shop portion of the building.  Had it not been for the fast work of local firefighters, this place could have been leveled.  Firefighters pulled a large diameter hose across Route  13, which caused the road to be closed. ;ladder companies went onto the roof, while other companies worked the interior, to insure the fire did not spread farther into the building.
By 11:00 PM, some fire crews were released and went back to their quarters.  No injuries were reported. The cause is still under investigation by the Fire Marshal.