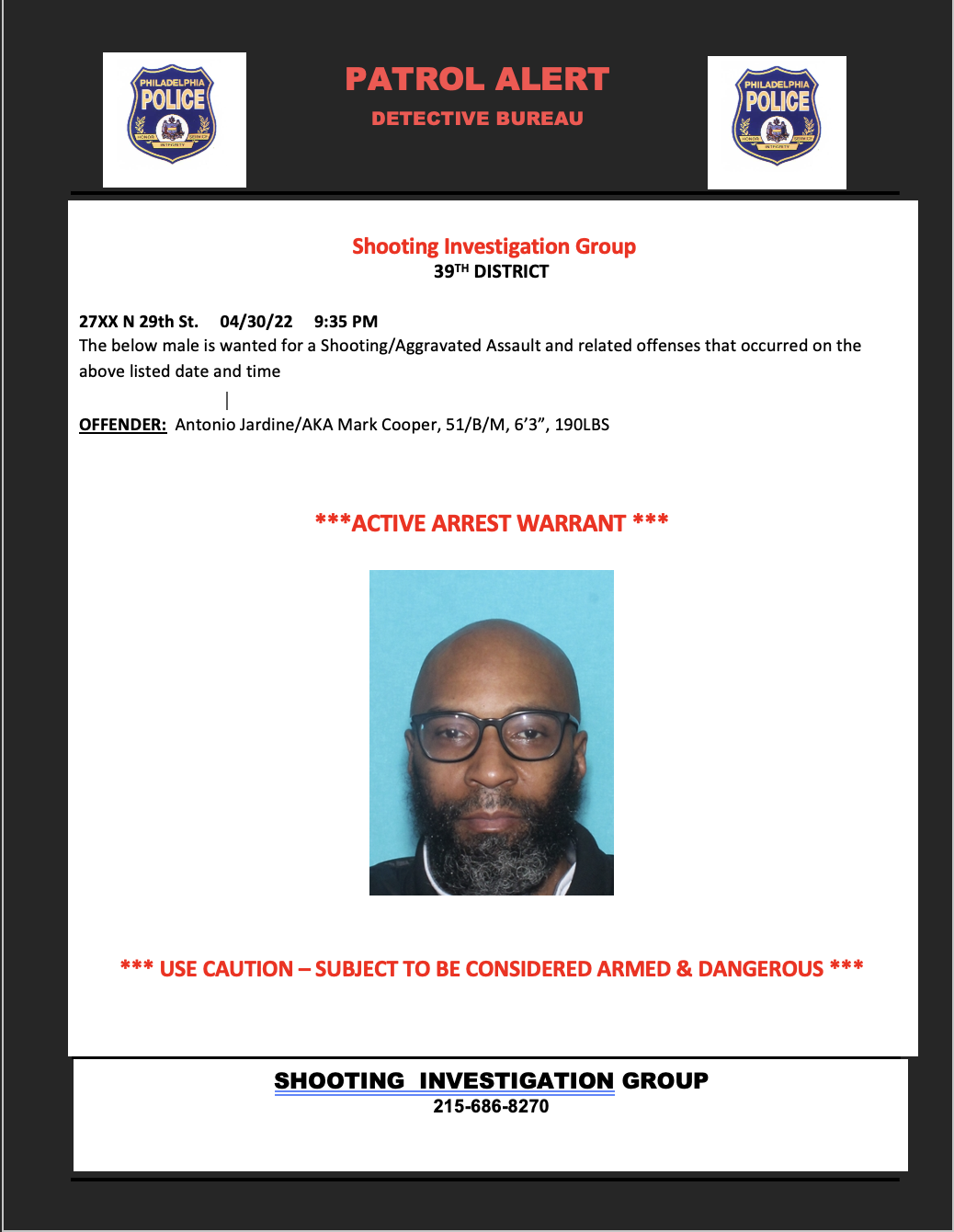 Philly Cops Look for Alleged Bar Shooter
---
by Alex Lloyd Gross
Philadelphia Police are looking to arrest Antonio Jardine, or Mark Cooper, or what ever other name is made up for himself. They want to put him behind bars, for a shooting that happened inside at bar on the2700 block of North 29th Street.  Police  on patrol observed a male shooting a pistol into the air. When they told him to drop is gun, he ran into a bar and escaped. police pursued him on foot, into the bar.  Once inside they found a male shot in the left forearm.
They scooped him and took him to a local hospital in stable condition.   As the investigation progressed, they learned another person sustained gunshot wounds and went to a hospital via private auto. They were shot three times in the left leg.
The next day  a 31 year old male reported he was shot in the ankle at the same time and place. He was in stable condition at a local hospital.  The shooting investigation team found the identity of the  person they are looking for. police said he goes my the name Mark Cooper or Antonio Jardine. He is wanted for aggravated assault and weapons offenses.
If you know his whereabouts, you are asked to call (215) 686-8270 or 911.