Free Vin Etching At Cops and Rodders Car Show Sunday At Parx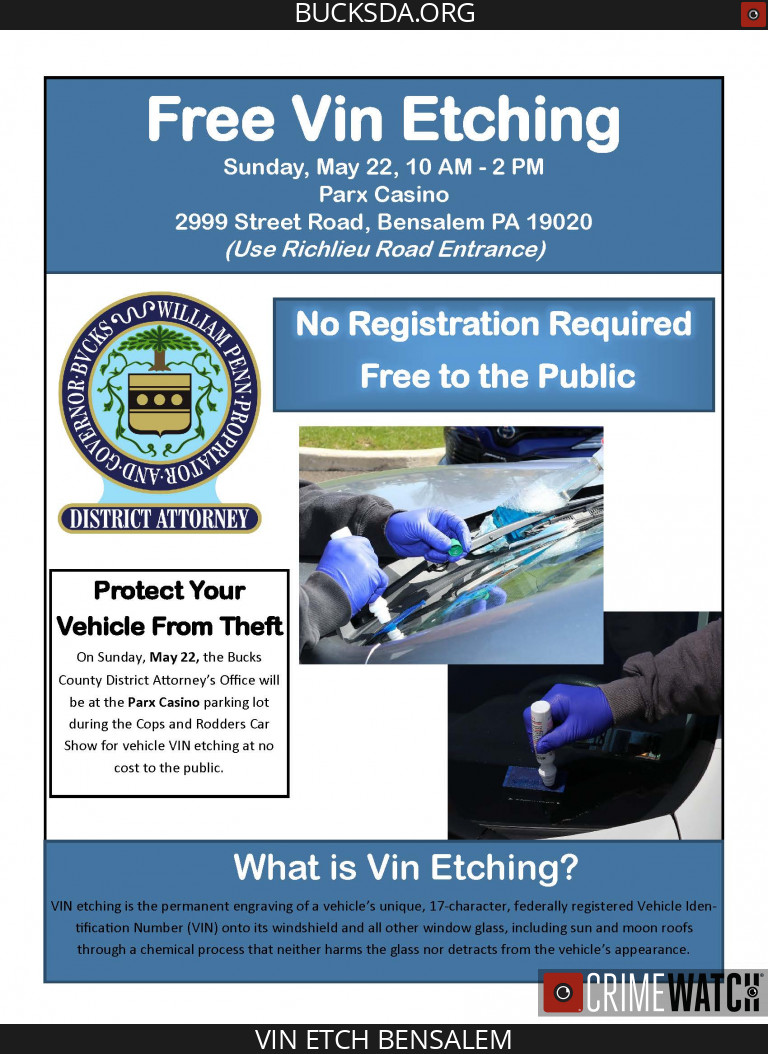 Free Vin Etching At Cops and Rodders Car Show Sunday At Parx
---
by Alex Lloyd Gross
There has been an uptick in car jackings and car thefts recently. One way to make your car less valuable to thieves  is to have your windows in your car etched with the vehicles VIN number. Instantly, this increases the value of your vehicle for legitimate resale and lowers the value on the black market.  Cars stolen with VIN Etched windows mean the VIN is easily traced.  The VIN is harder to change or obscure.
The process for getting this done takes about 10 minutes and it will happen Sunday, May 22, 2022 at Parx. This is being done for free by officers from the District Attorney's Office  from Bucks County.  This will start around 10;00 AM near the Richlieu Rd Entry . It runs until 2:00 PM. You should bring current registration, and insurance with you. By doing this, some insurance companies will give a discount. You should check with your company to see what you may be entitled to.
After you get your vehicle done,  walk a few feet and check out the Cops and Rodders Car Show which will be running until 2:00 PM.