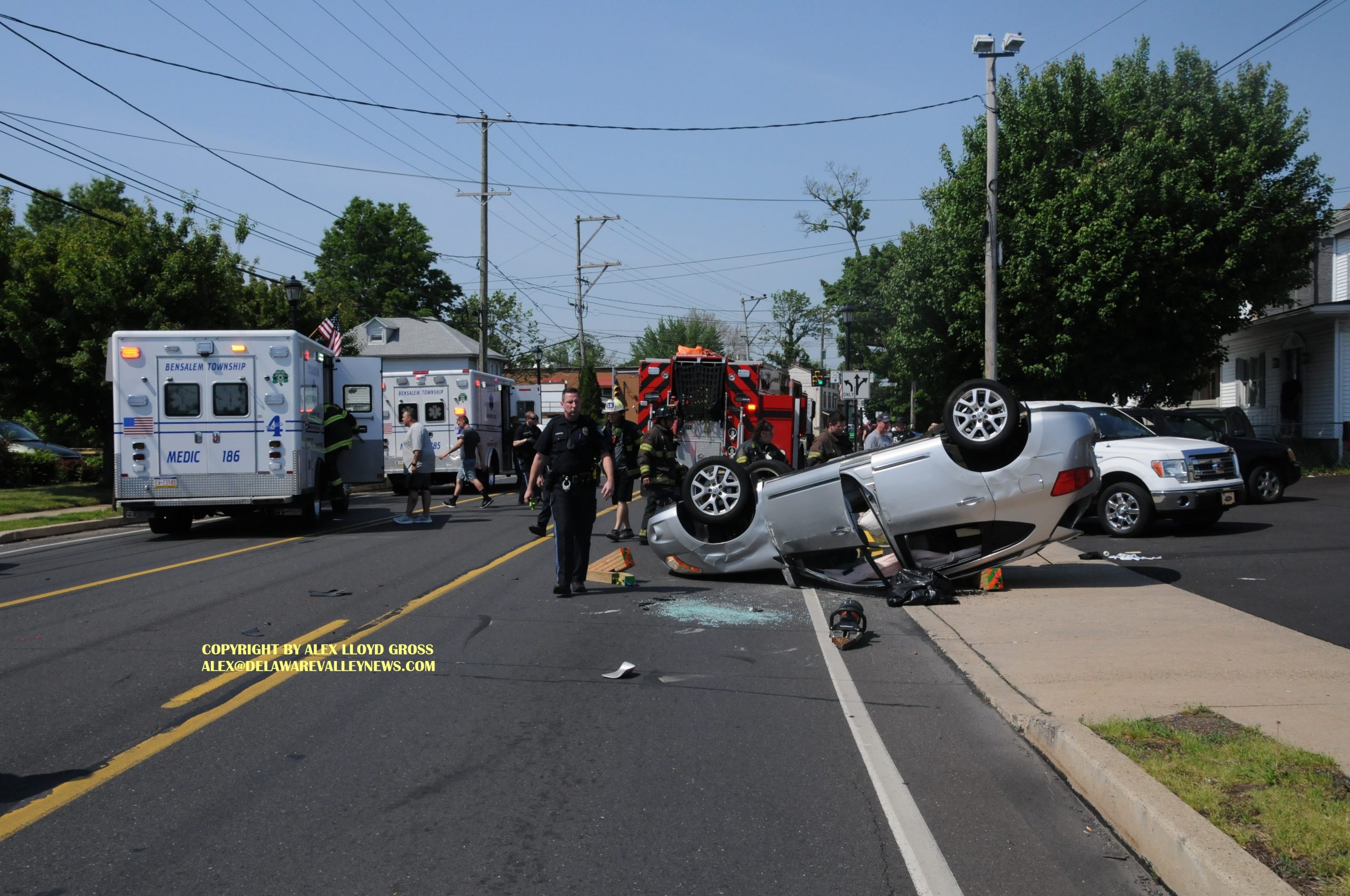 Bensalem Emergency Workers Respond To Freak Accident On Bristol Pike
---
by Alex Lloyd Gross
May 21 2022
Two people were transported to local hospitals, after an unusual accident on the 900 block of Bristol Pike.  It was just after 11:00 AM when a male driving a vehicle south was behaving erratically. The woman in front pulled over to let him pass and she noticed  he was driving with his doors open. "I called 911 and I thought he was having a medical emergency, so I followed him,"she said.
When the vehicle got to Richardson Avenue,, the vehicle veered into the center lane, struck another vehicle in the rear. That driver suffered minor injuries. The striking vehicle flipped onto it's side, and the driver was ejected. He is in serious condition, police said,  The male was not trapped in his car but according to police at the scene, h suffered a serious head injury.
Route 13 was closed between Tennis Avenue and the Colonial Shopping Center.