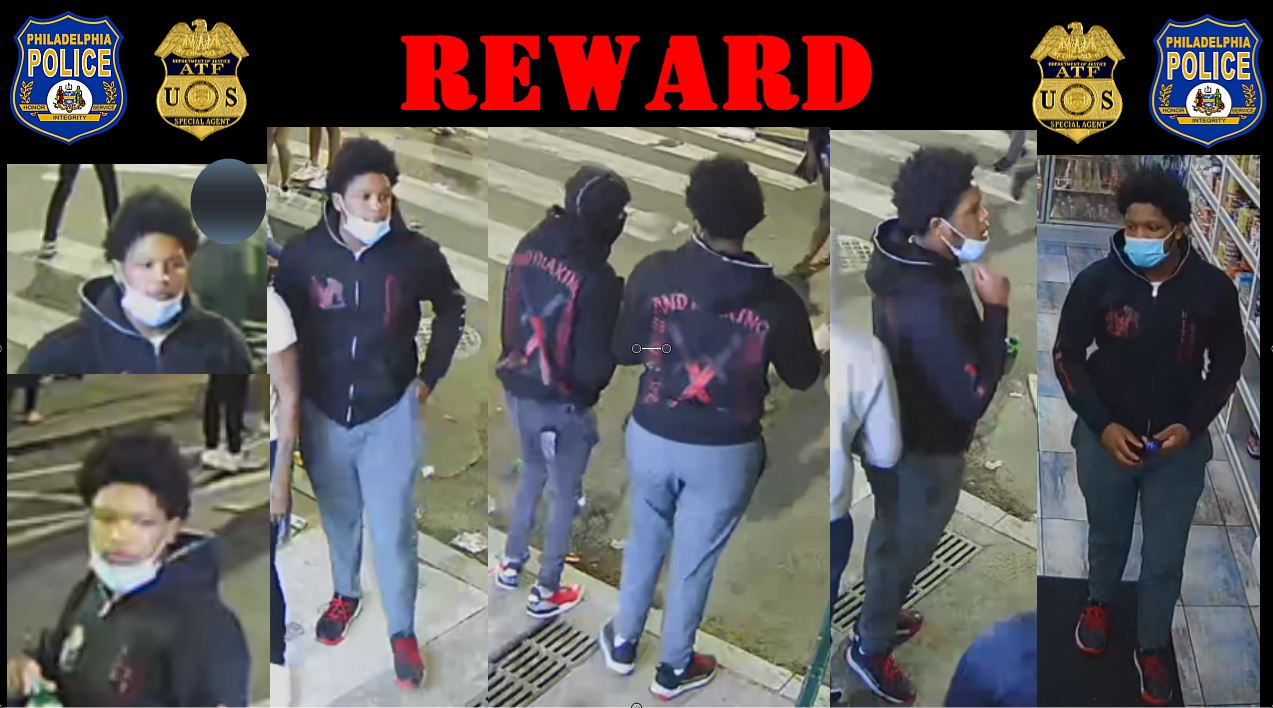 Regional Manhunt Underway For Male Wanted For South Street Shooting
---
by Alex Lloyd Gross
Jun 7 2022
A place like South Street is  covered in security cameras.  Everything you do is taped. So for example, someone  buys lunch at a shop and strolls the area, they care captured on tape. Then if that same person commits a crime, police get a description  play back security camera footage and  they have lots of video of the person they are looking for.
The male in the above photo was taken by video screen capture.  If you know who he is, you could get  $30,000 in reward money. $20 thousand from the city and $10 thousand from ATF.   He is wanted i9n connection with the mass shooting on South Street earlier this month.
Chances are strong that the shooter will be caught. He has a distinctive hoodie and he was not wearing a facemask properly, allowing a very good look of  his face. Please call 215 686-TIPS(8477) with information, or the PPD Homicide Unit at 215-686-3334. You can remain anonymous.
When a reward is issued, friends and family will  not be loyal, they will want the reward. They know that if they keep quiet, someone else will make the call and get the reward money. It sometimes becomes a race to see who can make the call first.