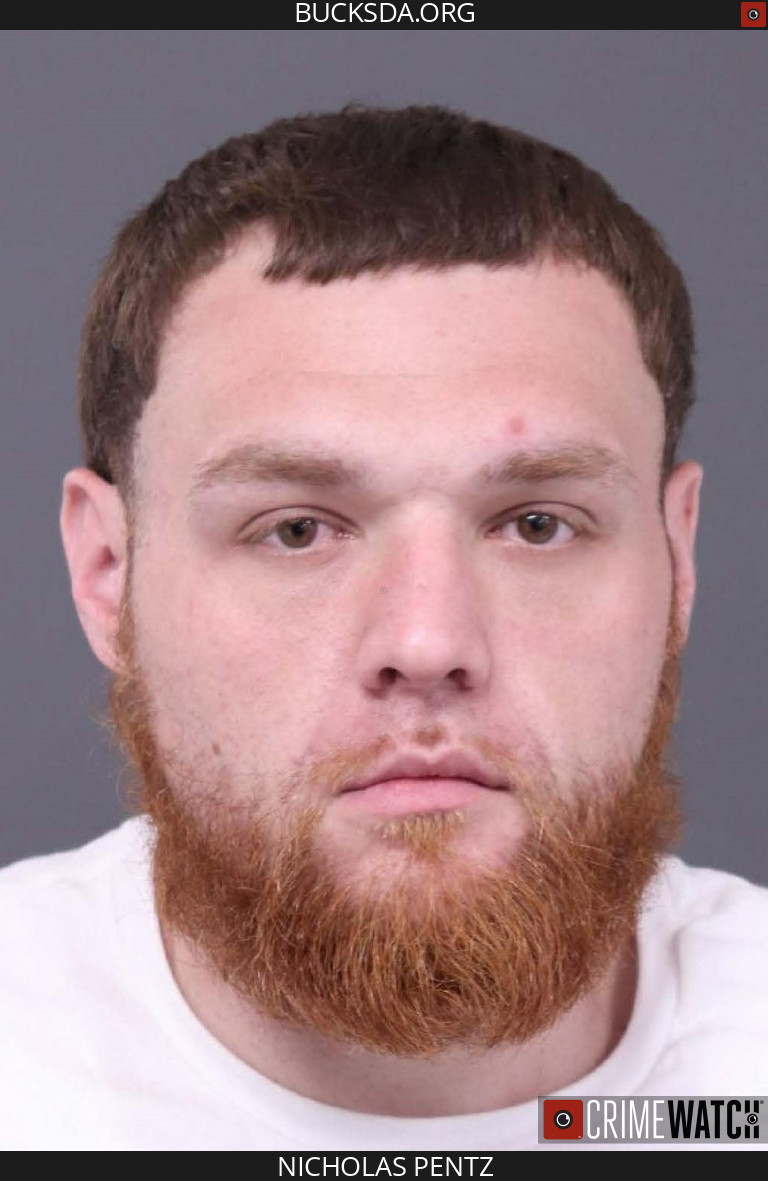 Bensalem and Levittown Males Arrested For Selling Guns and Drugs
---
by Alex Lloyd Gross
June 10, 2022
According to Bucks County Distri8ct Attorney Matt Weintraub, two dangerous felons were taken off the streets of northeast Philadelphia and Lower Bucks County.  They were selling drugs and guns. Quite a few firearms, including ghost guns, according to court records.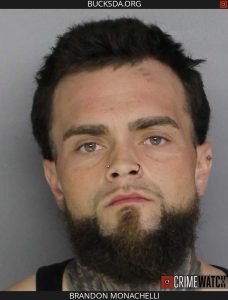 Brandon Monachelli , from Bensalem was friends with Levittown resident Nicholas Pentz.  Together,  authorities allege, they sold multiple firearms and thousands of dollars of drugs.  It all started with a confidential tip to Bristol Township Police. That set the ball rolling for a year long investigation that saw Pentz  sell thousands of dollars in drugs to  a confidential informant. He also introduced him to Monachelli, who stored  some weapons in a Northeast Philadelphia Storage facility,as well as his Bensalem home.
Some of the guns allegedly sold were ghost guns, or had serial numbers grinded off.  At least one AR-15 was sold during controlled sting operations, police said. During one of the surveillance operations, police watched as a lower level dealer took a ride with the police informant. He wanted to resupply his stash as he had customers waiting. The two drove to Pentz'a house as police watched.  The two were arrested yesterday .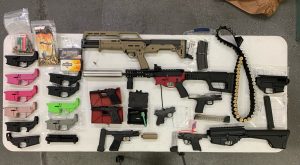 "I can't think of a deadlier combination than criminals motivated by illegal guns, meth and money," District Attorney Matt Weintraub said. "Thanks to the incredible work of our Drug Strike Force, and its law enforcement partners, we've taken some of each off our streets with this bust and seizure. Bucks County is much safer for it. These kinds of investigations, arrests and seizures will continue to be a priority for us." Police charged Nicholas Michael Pentz, 29, of Macintosh Road, Bristol Township and Brandon Monachelli, 24, of Militia Court, Bensalem, with the following crimes: Corrupt organizations Prohibited possession of a firearm Alter/obliterate mark of identification Possession of a firearm with an altered manufacturer number Criminal use of a communication facility Possession with intent to deliver a controlled substance Firearms not to be carried without a license Crime committed with a firearm Criminal conspiracy.
Monachelli is being held on $5 million bail