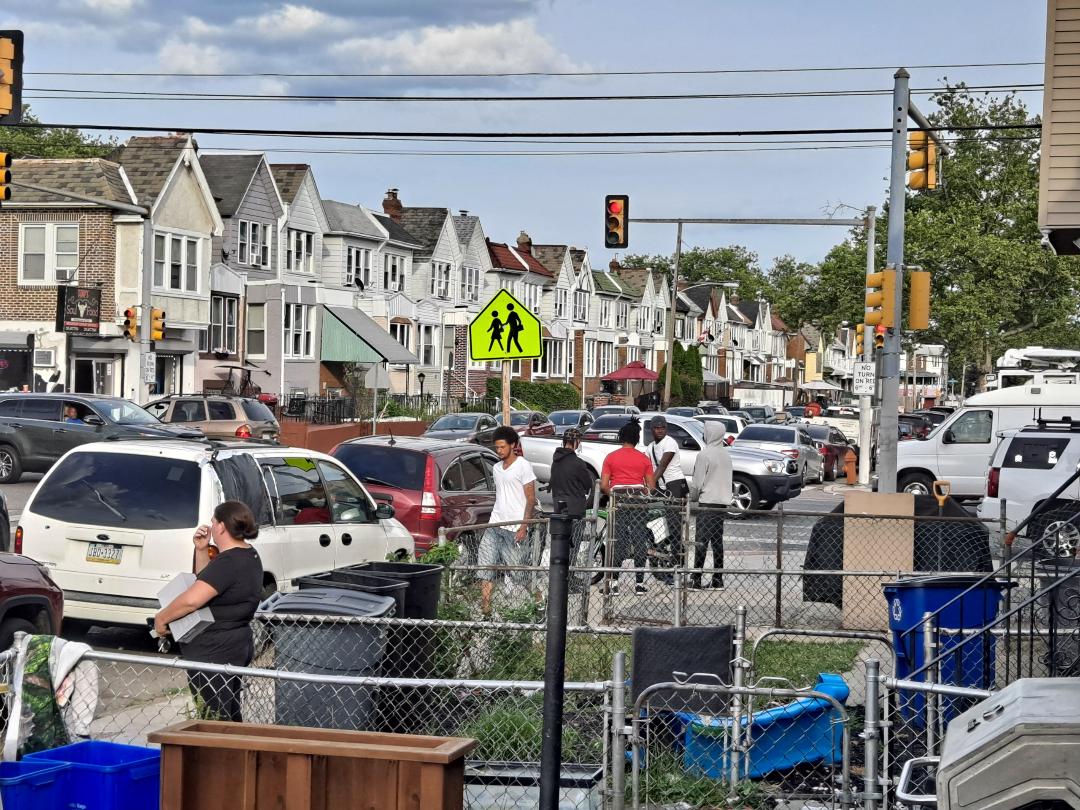 Two Children Shot On Bridge Street
---
Dawn Altstatt Photo  Residents prepare to speak with detectives about the shooting
by Alex Lloyd Gross
Philadelphia police are investigating a double shooting that happened today, June 10, 2022 on the 800 block of Bridge Street.  The incident is under investigation with no arrests having been made . The shooting happened on the highway, where there could be security footage available.
One male, 14 is dead. He was shot one time in the chest and rushed to Albert Einstein Hospital where police said he was pronounced dead at 4:15 PM. A 15 year old female was shot one time in her right eye and admitted in stable condition at Jefferson Hospital, Frankford Division.  Neighbors say that the area is a hot spot for teenagers to hang out and the say police have been called to the area many times.
Police did not give any description of the person(s) responsible for the shooting.