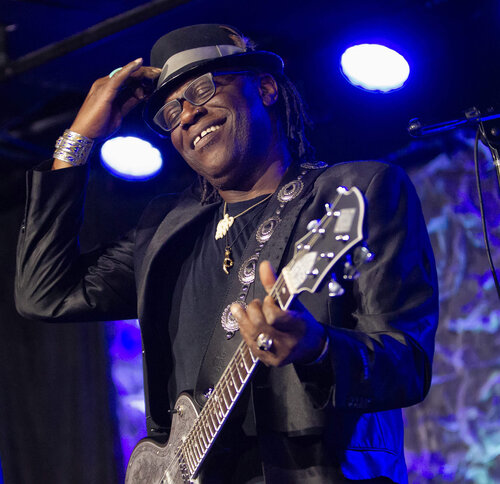 Joe Louis Walker Gets Ready To Play Local Show
---
by Alex Lloyd Gross
Joe Louis Walker is a blues guitarist. He has been playing the blues  for a very long time  and he gets to play all over the world. On June 17, 2022 he will be in Wayne Pa,  It;s an intimate club called 118  North.  "I'm  gonna to be on stage, playing a long time, as long as I can," he said.  He admits he has never played this particular venue before but he's looking forward to the int9imate setting.
After COVID, shows are coming back.  There are some people that will not come out, but others are eager for live music. "My shows are well attended," Walker said. People want to come out and enjoy themselves,  It's not all smooth sailing for Walker. "Traveling now is a challenge, especially when it comes to flying. Your paperwork has to be in order and from country to country it changes," he said.
Walker has 30 CD's out  so there is no shortage of material for him to choose from. It is different for him now,  with music available for free, he has to rely on merch sales just like most musicians. he said that he will be selling items at his shows.  Currently, Walker is in Switzerland for a few shows but he will be back before June 17.
If you are thinking about going, don't think too long. It's a smaller venue and tickets are going fast. Here is a link to get tickets.