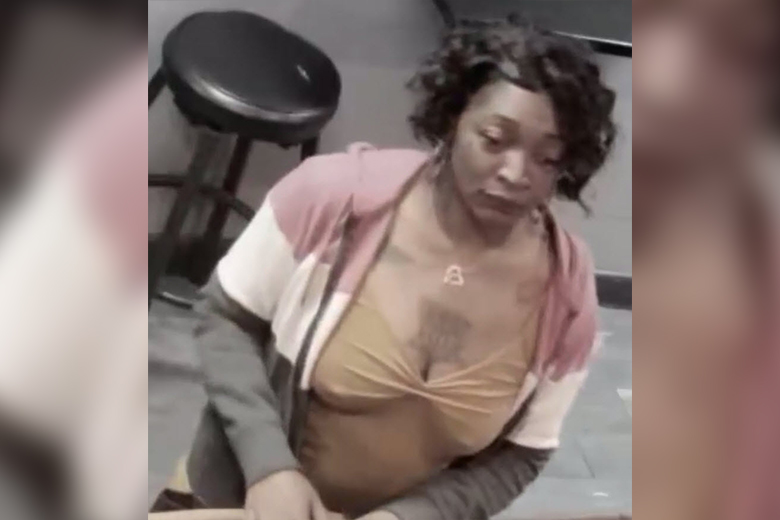 Woman Shoots Male In Kensington After Visit To Bar
---
by Alex Lloyd Gross
When SEPTA  Police  were disbursing a large crowd just after 2:40 AM on June 6 2022., they heard a gun shot, They found a male had been shot on the 1800 block of E. Wishart Street.  He was shot in the abdomen, one time.  They took him to Temple Hospital  for treatment.  police recovered security camera footage that shows a black woman pull a handgun  and shoot him.
From the video, it appears the two had a brief conversation and then the woman pulls the gun from her purse and fires the shot.  Video from earlier shows her at a local bar.  It is unknown if she has a permit to carry a gun but alcohol and guns do not mix well. If someone is drunk or buzzed,  their judgement is off.
Philadelphia Police are looking for the woman in the video .
Suspect Description: Black female, 40 to 50 years old, medium build, multiple tattoos on chest, shoulder length black hair, red/white/blue striped jacket over a tan dress and was last seen in a silver Dodge Magnum (tag unknown).
f you see this suspect, do not approach, contact 911 immediately.
To submit a tip via telephone, dial 215.686.TIPS (8477) or text a tip to 215.686.TIPS (8477).
All tips will be confidential.
If you have any information about this crime or this suspect, please contact:
Shooting Investigations Group:
215-686-8271
DC 22-24-032665