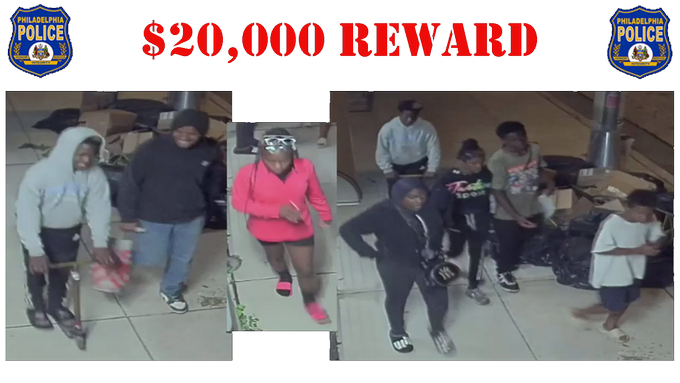 20K Reward Offered For Thugs Who Beat Senior To Death With Traffic Cone
---
by Alex Lloyd Gross
Traffic cones can be found on many streets. They are used for warning of road hazards or to keep traffic away from an area.  Unfortunately, a group of thugs grabbed a traffic cone and beat 73 year old James Lambert to death his it at he was walking down Cecil B Moore Ave. at 21st Street during the hours of June 24th 2022.
They thugs in the assault thought it was funny. we know this because police scoured the area for video and they found it and they seem to be enjoying themselves. They are most probably local. You will see the video after this article, of at least two juveniles who bash Lambert over the head, even as he tries to flee.  They are described as three black males and three black females. One female raises the cone over hear head before smashing it down onto Lambert's head.
There are different kinds of traffic cones available. The one used to kill Lambert has a heavy black bottom base, which is used to charged traffic on expressways . The heavier base makes it more difficult for air current from speeding vehicles to move it.  They weigh about 25 to 30 pounds . One of the males is riding a toy scooter.
It does not matter their age. They appear to be in their early to mid teens. They will most probably be tried as adults and be felons for life. The video is so rough it can only be viewed on Youtube.  You will have to click to see it directly there.  People know who these kids are and when they get wind of the reward, a call is going to be made and someone is getting paid. If you know them or know where they are, it might as well be you.