Male Wanted In Warminster For Diesel Fuel Theft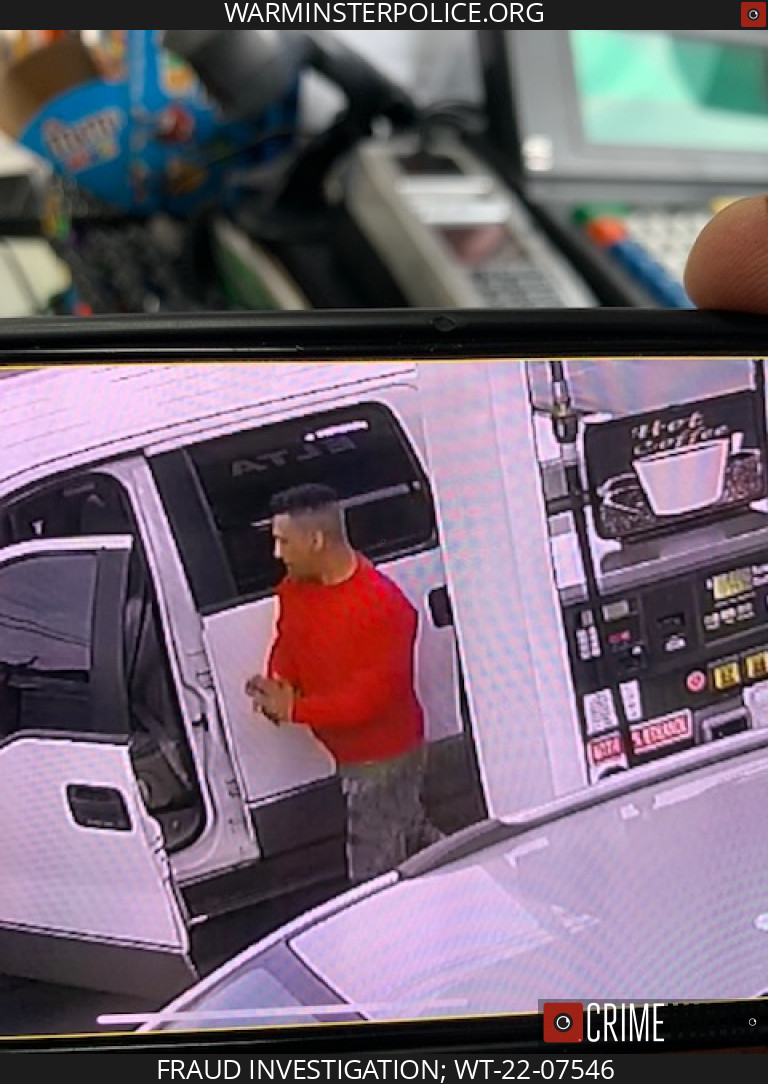 Male Wanted In Warminster For Diesel Fuel Theft
---
by Alex Lloyd Gross
July 9 2022
Gas is expensive but diesel  costs even more.  That is why police across the country have been put on notice tolook for thieves stealing gas. The male in the above photo is wanted by police in Warminster Twp. He is alleged to have pumped $600.00 of fuel into a truck with a hidden gas tank from the Delta gas station on York Road.
The male paid by credit card which the charge was later disputed. Now police want to speak with him.
The truck in this still shot has a hidden tank in the rear of the truck covered by a bed cover. The only visible part is the fill pipes sticking out of the top. The truck is also missing the fuel door which helps it stand out. If anyone recognizes said person of interest, please contact P/O Baranowski at 215-672-1000 or via email at
eb*********@wa**********.org
. Thank you in advance for your assistance with this matter.
Across the country, hidden gas tanks are starting to be used to steal fuel.