Multiple People Injured In Two Different Levittown Crashes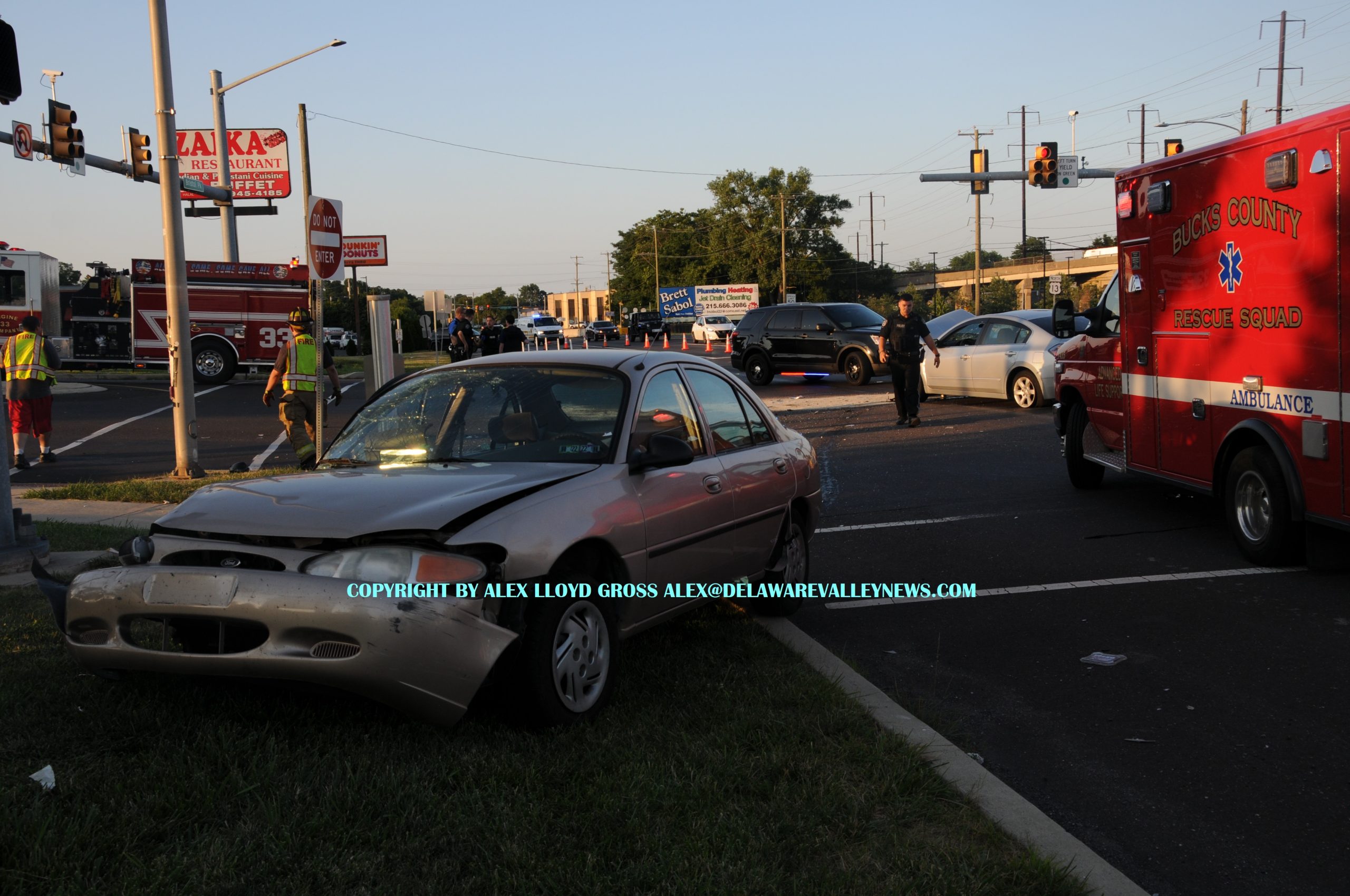 Multiple People Injured In Two Different Levittown Crashes
---
by Alex Lloyd Gross
First responders in Tullytown and Falls Township were busy Sunday evening, July 10, 2022. It was just after 7:00 PM when two vehicles had a crash at the intersection of Levittown Parkway and Route 13, 2022. At least four people sustained serious but non life threatening injuries . One of the vehicles veered out of control and went onto a curb. A total of four medic units were called, as far away as Bensalem to transport the injured.
This was originally reported as having multiple people trapped. As fire crews got on scene they realized this was not the case and most fire companies returned to service. as Levittown Fire Company number One was going back to their quarters, the encountered a different crash near Levittown Parkway and Pinewood Drive.  One vehicle went through a stop sign and collided with a pick up truck that was on the Parkway, police said. One person sustained a serious injury and had to be cut from the car with rescue tools.
The crash on Route 13 was caused by a driver making a left turn in front of another car that was going southbound. That driver was from Bristol Borough and was not seriously hurt.
By 8:30 PM  both wrecks were cleared and police were doing paperwork.  Southbound Route 13 and northbound turning onto Levittown Parkway weres blocked until the cars were gone.