Kelly Hansen Has The Inside Information On Foreigner's July 22nd Show In Bensalem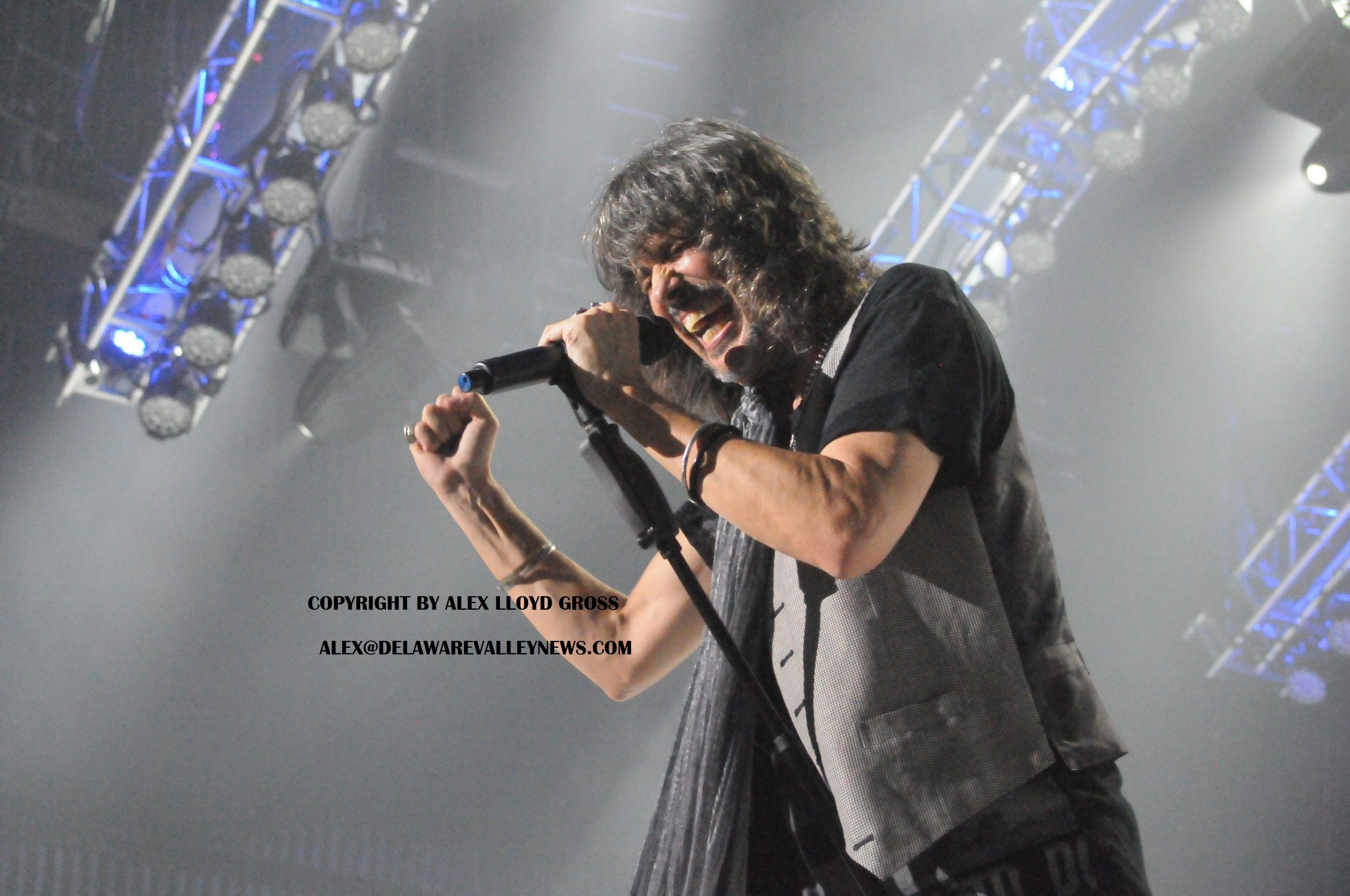 Kelly Hansen Has The Inside Information On Foreigner's July 22nd Show In Bensalem
---
by Alex Lloyd Gross
Kelly Hansen should be in charge of the CIA. Instead, he is the lead singer for Foreigner . He is coming to Parx Casino for a show that is just about sold out  "it's the greatest hits tour" is about all that he would say during an interview. According to Hansen, everything else will be a surprise.
If you have seen Foreigner before, you know that he likes to go out into the crowd and sing. "I may still do that, if it can be done safe, you know,  there are some places that this just cannot happen," he said  Asked if he will do it again at Parx, his response was "I can't give that kind of thing away".
Since COVID hit, the band was forced off the road. They did a benefit for their crew  but are now back out on the road. "It's a bit different now,  I think we've all had COVID, I was courteous enough to have mine during our break, he laughed.  They have played 75 shows last year and the band is said to be firing on all cylinders.  The band is still doing meet and greets.
"We are doing them in a new and different way, which I think is even better than the traditional way. I can't tell you how we are doing them, but we are still doing them.  We still do pictures, but we are not shaking hands,  I think there is much more communication now between us and the meet and greeters. When asked to explain Hansen said "I don't want to give it away, not even a little bit,"
.When touring, the shows tend to run together for Hansen and he honestly does not remember one show from another. When asked if he can be found on the floor before the show  gambling, he said I don't gamble, maybe early on, once or twice I would sit down and play but for me it's very difficult for me to maneuver around a casino too much. The day we are playing there, I'm famous. That's because people are coming to the casino to see us play., so it's hard for me to get around to much.
Hansen used to front the band Hurricane. When asked about his past, he is content to leave it in his past.  "I don't think there is enough interest to do those shows and we are on the road with Foreigner eight or nine months of the year.  When I am off, the last thing I want to do is more super high singing with a band I used to play with. Sometimes it's not good to visit your old girlfriend from when you were 20."
Foreigner used to have a local choir join them on stage. COVID has caused that to be paused. He hopes that will be able to happen again soon. He gets letters from choir directors and kids telling him how much that has changed their lives.  Hansen did say that former member Tom Gimbel has left the band. He is replaced by Luis Maldanado.  The show at Parx is July 22, 2022. Only a few tickets remain.