The Indigo Indigo Girls Draw Massive Crowd To Bristol Amphitheater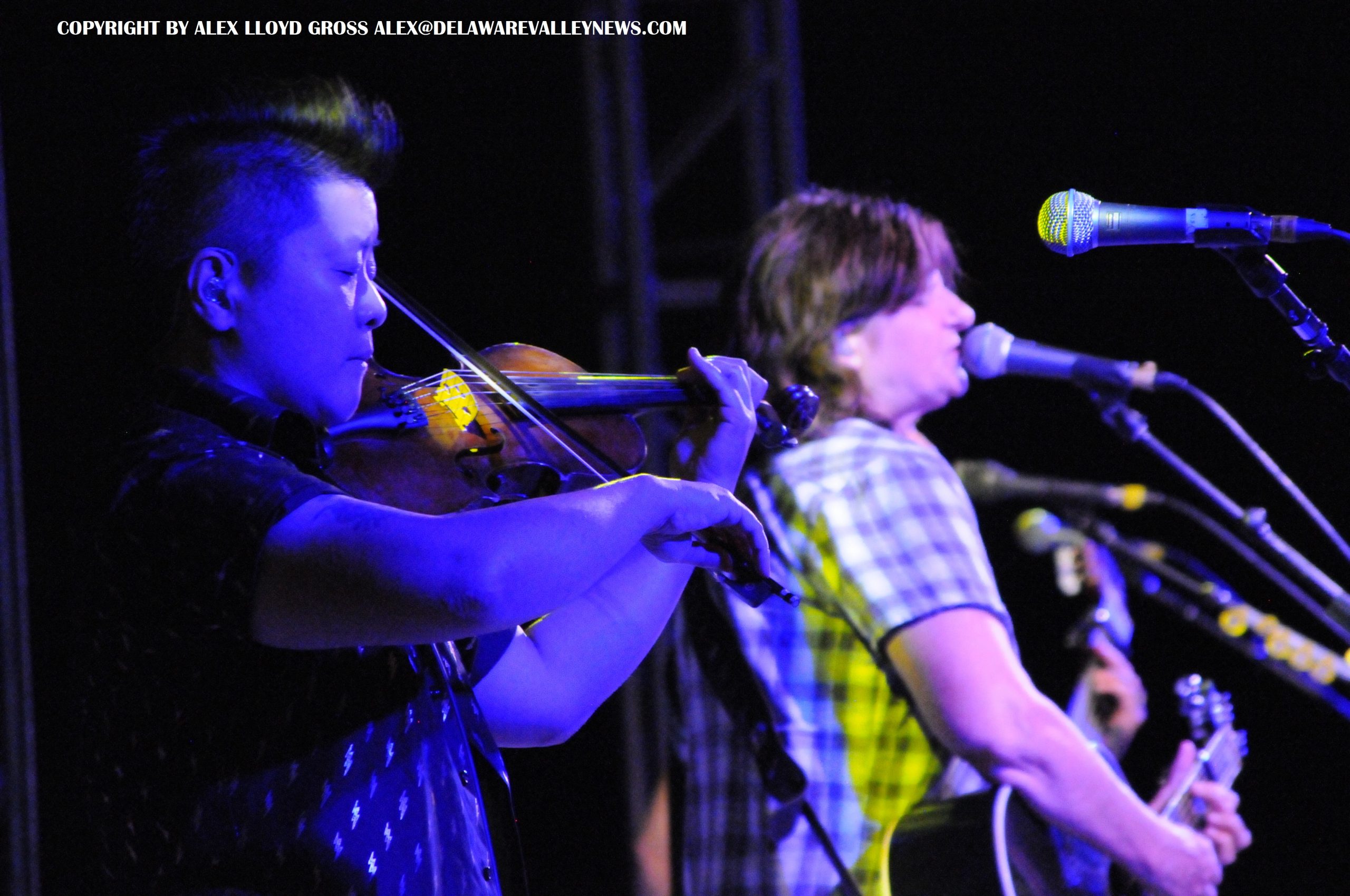 The Indigo Indigo Girls Draw Massive Crowd To Bristol Amphitheater
---
by Alex Lloyd Gross
The Indigo Girls are a folk-rock band that have been around since the '80s.  They can play concerts anywhere. However, they chose Bristol Township in Bucks County.  It's the site of the new amphitheater. "We like to play in places we've never been and this is real close to Philly," said Amy Ray who is one half of the duo.. Before the show she was near the crowd  and spent some time talking with fans.
With the Philadelphia Folk Festival around the same time, this group decided on Bristol instead. From the crowd turnout,  they made the right decision. They are not a rock group, they are folk-rock . The show was mostly electric acoustic guitars.  The Indigo Girls do not have a drummer.  The area around the concert was packed. Cars quickly filled the parking lots and  vehicles had to use overflow parking.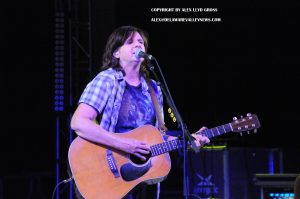 It was just after 9:00 PM when the group took the stage.  For the most part the crowd was content to sit in lawn chairs. That did not stop several concertgoers from going off to the side and dancing.   The Indigo Girls are on tour in support of their latest album titled "Look Long".   Copies of the album were on sale at the merch booth which saw a steady business.. You can buy the record on their website.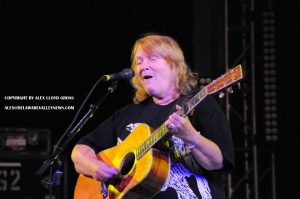 Fans that went to the show wanted to hear their favorite songs,  like "Closer To Fine"  and "Power of Two".  At times between songs, someone would shout out a request. Some were played, others were not.  The show lasted about 90 minutes, which was a good amount of time for a lot of music to be played.  The crowd demographic was about 70 percent female.
By 10:40 the show was over and people were on their way home. Many were local but some traveled from Central New Jersey to see the band and others  will travel to shows across the eastern US to follow the band. This is the first season of the "Bristol Amphitheater".