Philly Basketball Legend Visits Ridge Avenue Restaurant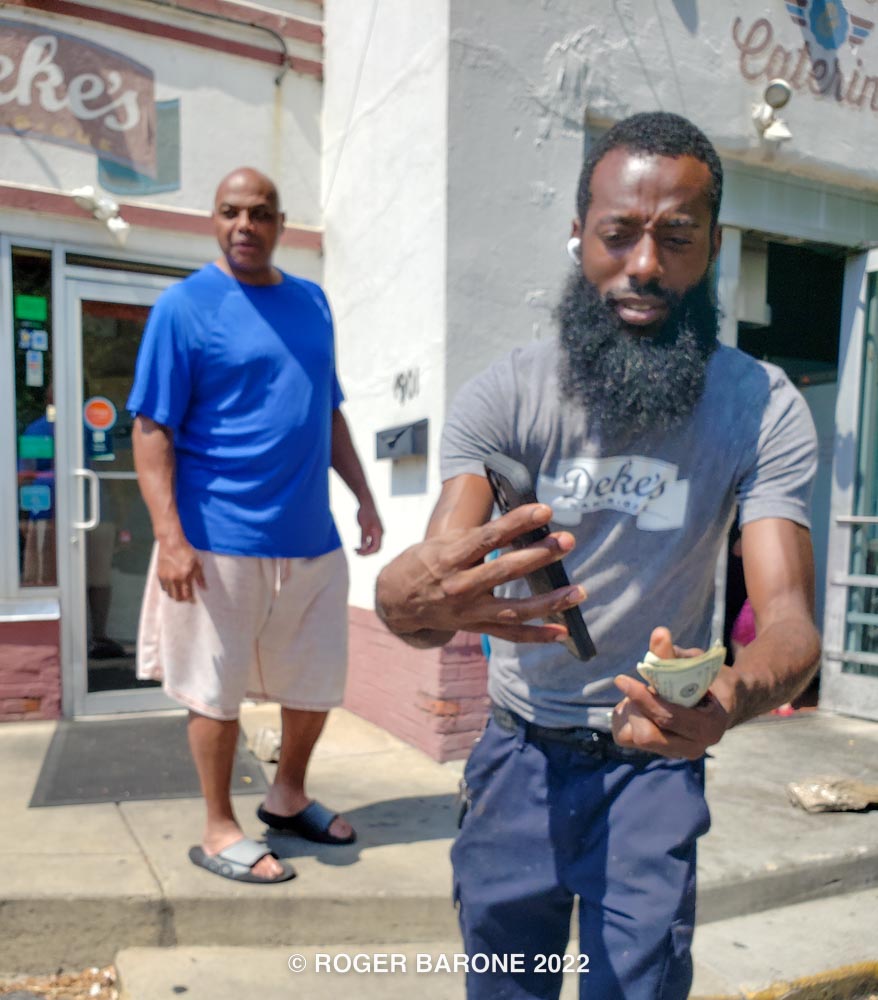 Philly Basketball Legend Visits Ridge Avenue Restaurant
---
Courtesy Of Roger Barone
The staff at Deke's Bar-B-Que were pleasantly surprised this afternoon when a world-famous ribs fan stopped by their Ridge Avenue store,  located across the street from the Wissahickon Transfer Station.  A black SUV with Arizona license plates pulled into the parking lot shortly after noon. The door opened, and Charles Barkley's radiant smile greeted passersby and others waiting for buses. Barkley waved, posed for pictures, and walked over to a young child and her mother and said, "She's beautiful."
Barkley also posed for a photo with Khalief, a Deke's employee for more than 12 years, who waited on Barkley and bagged his sizable order. Barkley left a tip as big as his appetite, according to Khalief.  "More than forty dollars,"  adding, "This was his first visit to our store."
Khalief said Barkley told him,  "I rode past the store a few times before," but today he stopped in.
–       Full slab of Baby Back Ribs
–       Large Order of Beans
–       Whole Chicken
–       Pickles and Fritters
–       16 Oz. container of coleslaw

Deke's Bar-B-Que is located at 4901 Ridge Ave.