Taylor Dayne, Jennifer Paige and Tiffany Head Line Northeast Charity Rock Show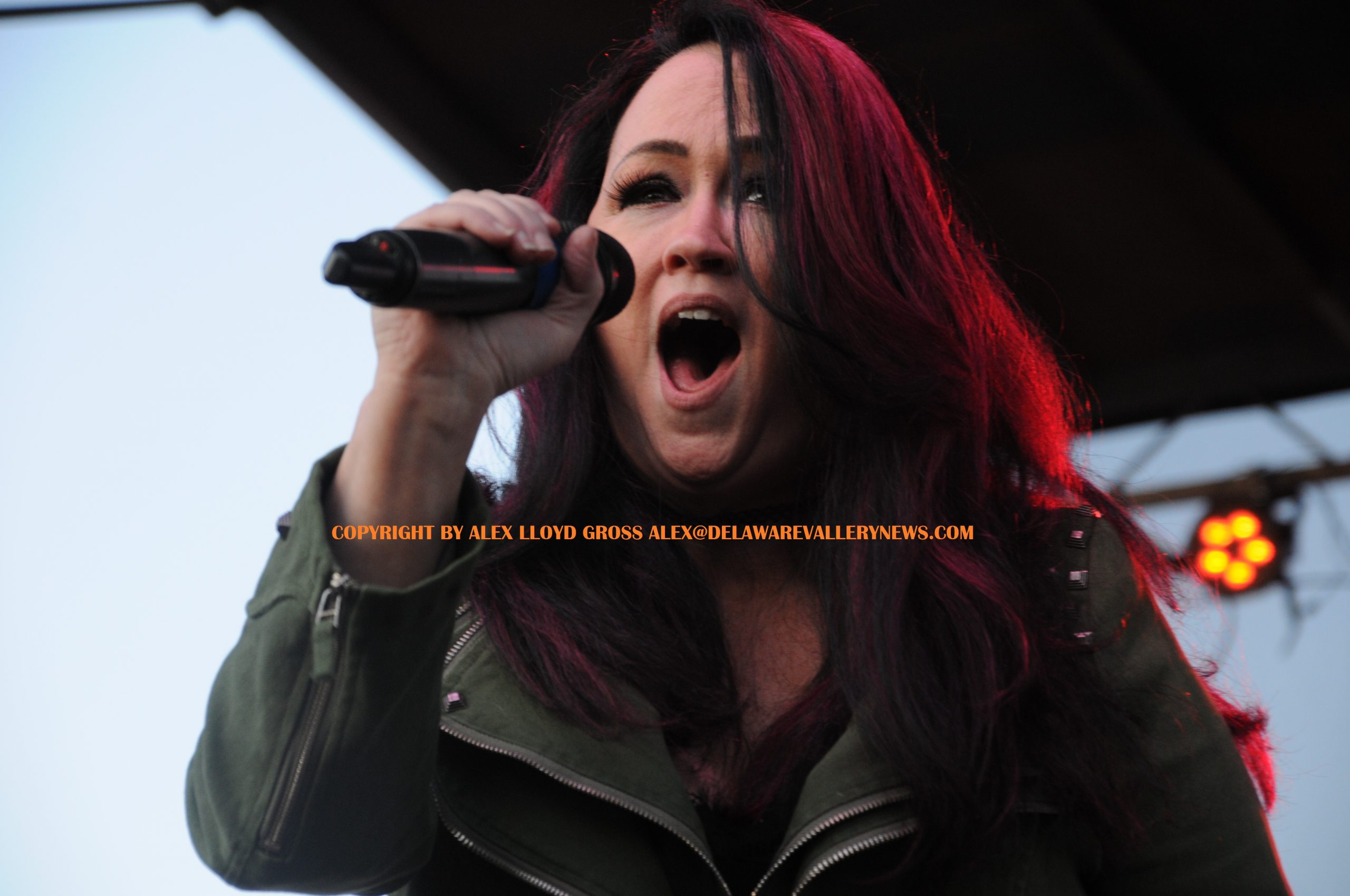 Taylor Dayne, Jennifer Paige and Tiffany Head Line Northeast Charity Rock Show
---
Alex Lloyd Gross photo-The Sharon Lia band , this lady organized the entire event.
by Alex Lloyd Gross
October 10, 2022
Saturday, October 8, 2022 was one of the most anticipated rocks shows this year.  It was not held at a traditional concert hall but at Canstatters, a private club located at Willits and Academy Road in Northeast Philadelphia.  The club was transformed into an out door festival grounds, with vendors, food and a large stage.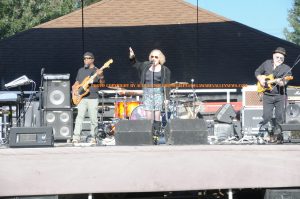 The event was called Ladies Who Rock 4A Cause.  It was started by Sharon Lia, who is a local girl that is heavily involved in the music business. She is a voting member of the Grammy's and writes music for others and has her own band, aptly called the Sharon Lia band.  They played at the event and they were inspiring.   She started the charity and formed a 501 3c . The mission of the charity is to  help women facing life-changing crises' by providing temporary assistance.
A great charity,  that will help. Be it women who have left an abusive relationship, or who are undergoing expensive medical care,this charity can help.  The concert is a way to help raise funds.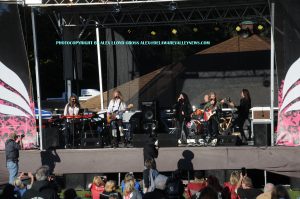 Getting local bands to help is great and local bands will draw a respectable fan base but some people will not show up unless there is a  national act. There were three at his event.  They went on after dark.   Local artists like Gretchen Emery Band, Della Chase and Kick It Out,  got things going. All of the Philly area bands have their own following and it is hoped that they gained new fans who might not have been familiar with those artists.
About 7:00 PM, Jennifer Paige showed up and started the headline portion of the show.  She showed up with two guitarists and absolutely knocked it out of the park.  She was given just 30 minutes and she brought the crowd to their feet. Her has a busy weekend, flying in from South Africa to do the show. "it's been a busy couple of days", she said after her set.  She was upbeat, happy and not suffering from any jet lag after such a long flight. She posed for photos with a few fans , stuck around to see Tiffany and chatted with the headliner, Taylor Dayne.
Paige was best known for her single, "Crush", which crashed the top 10 charts when it first came out.
Tiffany was next and also had about a 30 minute set to rock. In the 1980's she was a teenage heartthrob and lots of teenagers wanted to date her. She did mall tours and even played a show at Pulsations night club to celebrate local radio station Eagles 106 (WEGX) Also at that show was headliner Taylor Dane. Both ladies delivered the goods and the crowd was standing throughout the shows. Of course, Tiffany closed her set with "I Think We're Alone Now".

Taylor's show was about an hour. She sounds even better than she did 30 years ago. She had a full band on stage and blazed through her hits such as "Don't Rush me and of Course, "Tell It To My Heart".
"This is the first big event i have done, and it not going to be the last,  I am so glad we are able to have live music again,  This is just the first", said Sharon Lia.  You can visit her band's website to learn more.
The full line up of who was there appears below:
                                                                     Skylar Love,

Lisa Bouchelle & The Bleu

Della Chase

Gretchen Emery Band

Kick It Out – (Heart Tribute)

Sharon Lia Band

Jennifer Paige

Tiffany

Taylor Dayne