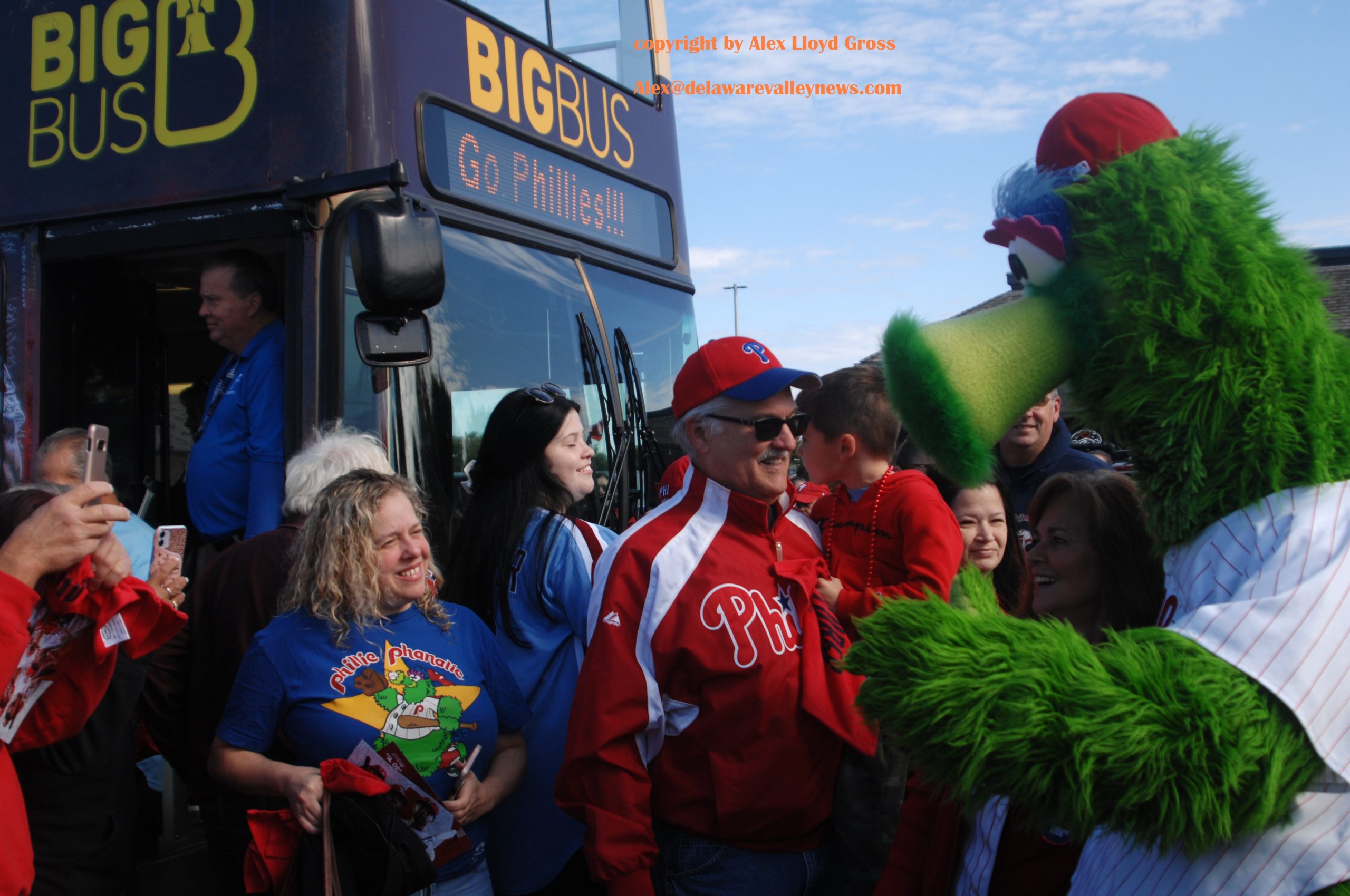 Phillies Bus Makes Multiple Stops To Rev Up City Baseball Fans
---
by Alex Lloyd Gross
Oct 14, 2022
The Philadelphia Phillies are in the playoffs.  For the first time in 11 years, baseball fans get to attend games in October in Philly. As if that was not exciting enough, the Phillies have hired a double decker bus to ride around the city and pump up the crowd. The bus makes stops at different locations, like bars and shopping centers.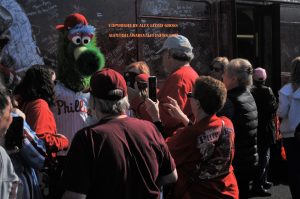 Friday, just before 11:00 AM the bus rolled up to Chickie and Petes in the northeast, near Haldeman Avenue. About 125 people showed up to get rally towels and other Phillies trinkets. When the bus stopped, fans were given the souvenirs and also got a chance to sign the bus. Most signed their name , along with well wishes for the Phillies to  get the better of the Atlanta Braves.  Currently, the team  is tied at one game each .

The bus stayed at Chickie and Petes for about 30 minutes before moving to Main Street. The Phillie Phanatic is on the bus and eventually, it will make it's way to Citizens Bank Park.  This is not the fist time this bus has made an appearance, it has been spotted in center city and South Philadelphia.