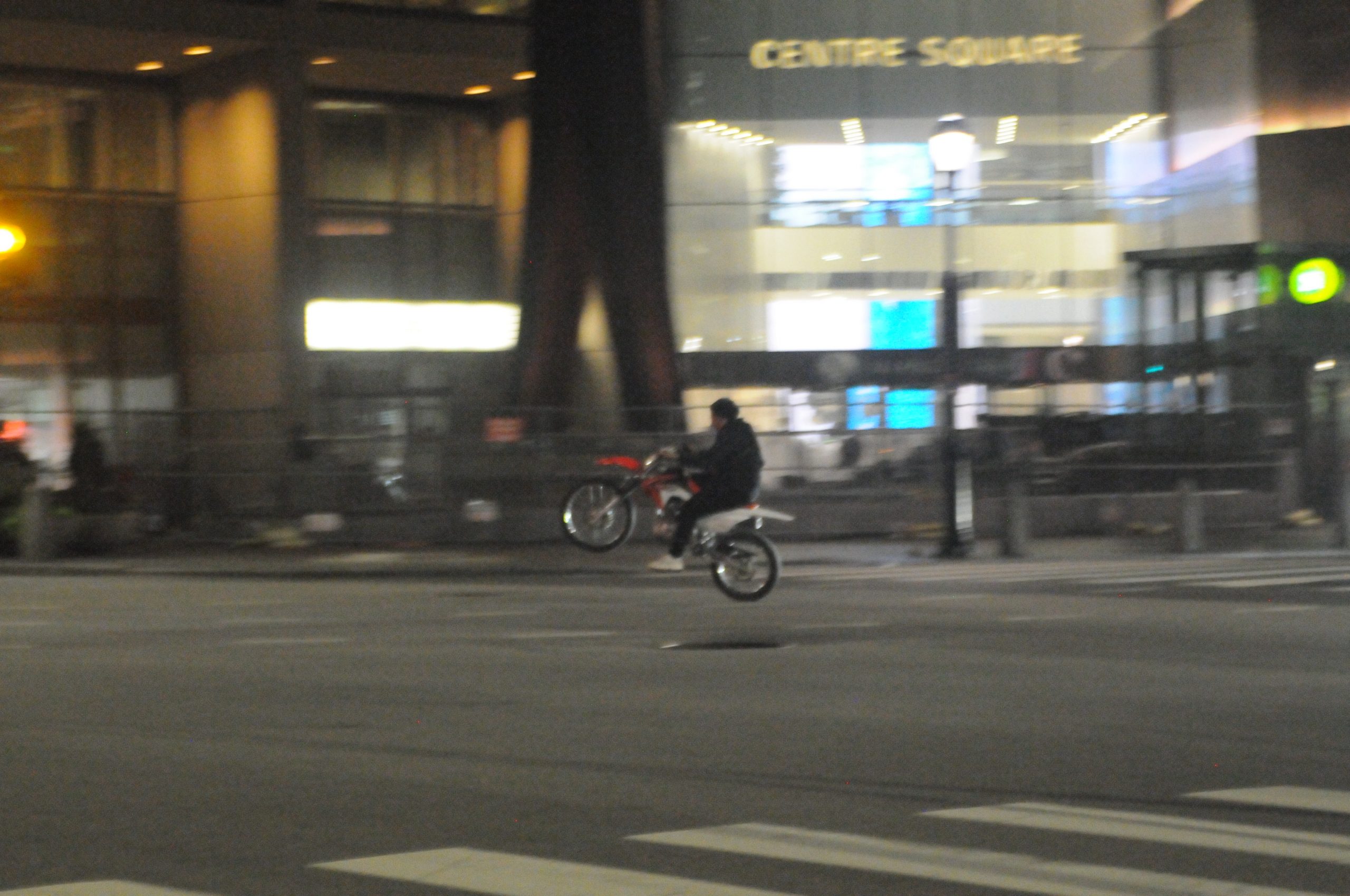 Illegal Bike Rider Wanted For Assault On Police-VIDEO
---
FILE PHOTO BY ALEX LLOYD GROSS  A SIMILAR BIKE DRIVES RECKLESS IN  THE CITY LAST YEAR
by Alex Lloyd Gross
Oct 18,2022
It is just a matter of time before someone is killed by an errant driver on a dirt bike or ATV.  In Glenside, a souped up vehicle crashed after drag racing and in Philadelphia, over the weekend,  hundreds of ATV's and dirt bikes drove over different areas of the city.  At one point, after being chased  one dirt bike rider crashed his bike into some gas pumps at a filling station on Delaware Avenue and Spring Garden Street.

That bike, a 2011 Honda was reported stolen from New Jersey. The rider fled on foot. As officers attempted to secure the bike, several bikers started to circle the officers and taunt them. Several of the crowd tossed items at the officers and one male, riding a red dirt bike drove up to the bike, slowed down and then tossed a brick at the windshield of the marked police vehicle, before driving away.
He is wearing a helmet  or other head covering to obscure his identity, but he cannot hide the red jacket  and black pants.  As he is riding off, he stops and looks back at police. The windshield was broken.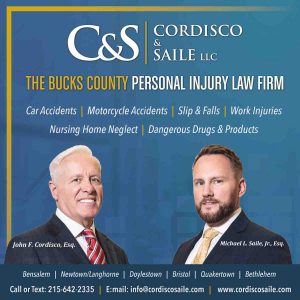 District Attorney Larry Krasner has stated he does not want police to pursue these bikes on the streets. He said it was "too dangerous".  A new law enables police to confiscate these vehicles and police got three of them that night.
f you see this suspect, do not approach, contact 911 immediately.
To submit a tip via telephone, dial 215.686.TIPS (8477) or text a tip to 215.686.TIPS (8477).
All tips will be confidential.
If you have any information about this crime or this suspect, please contact:
Central Detective Division:
215-686-3093/3094
DC 22-06-044110