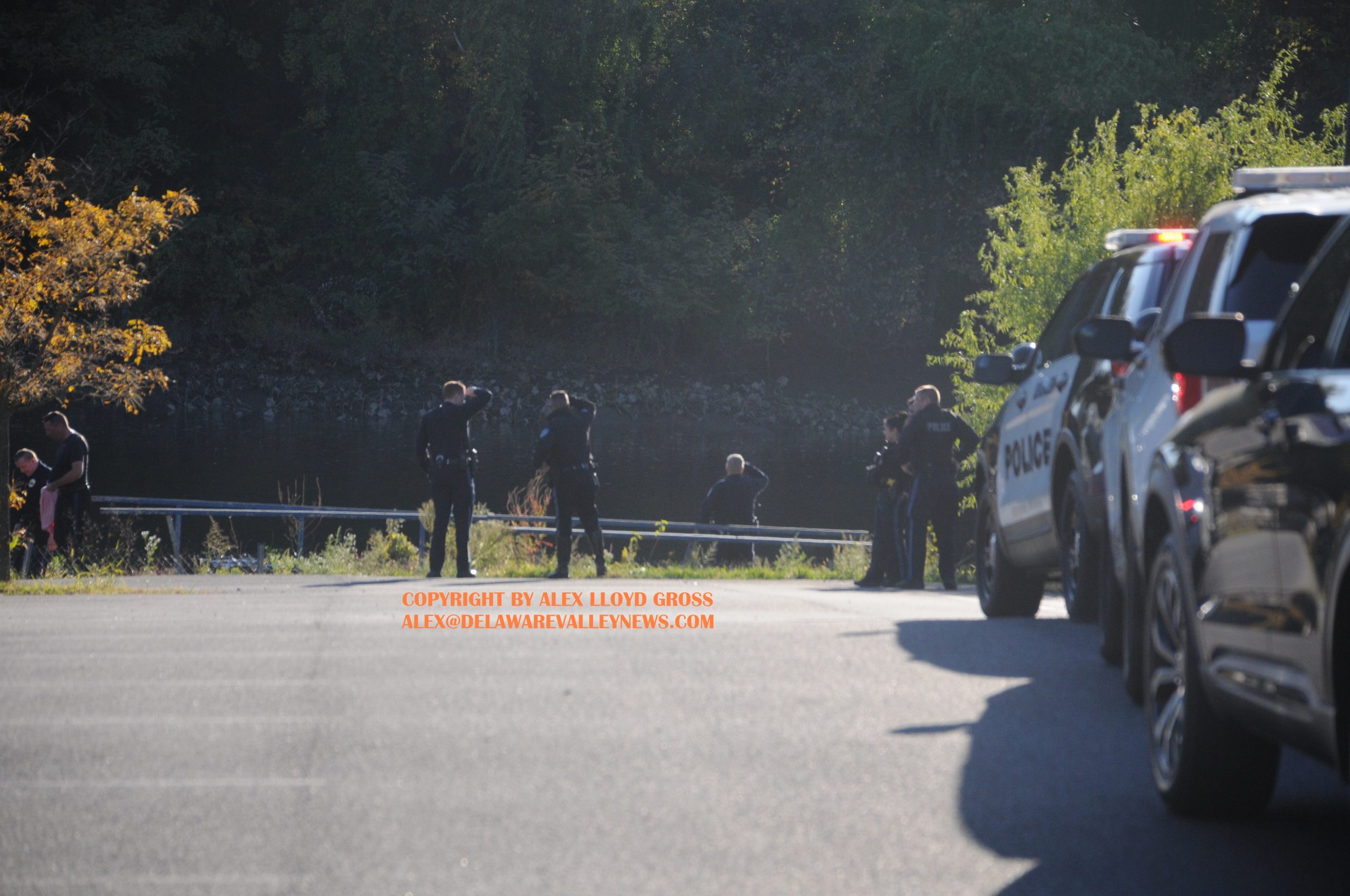 BREAKING!!! Emergency Crews Search For Car and Driver In Neshaminy Creek
---
by Alex Lloyd Gross
Oct 20, 2022
UPDATE 1:00 PM. The car has been located in the area of the Waters Edge Bar in Bensalem.  Indications are  that the driver and sole occupant has been found inside the vehicle as well, as rescue workers were holding up sheets , once the vehicle made it to the shore.  The vehicle went into the water from a house on Haunted Lane in Bensalem and the tide pushed the red SUV to where it was recovered.   The identity of the driver has not been released.
Police in Bristol Twp. are trying to determine if the vehicle struck any other vehicles in their township before slamming through the Bensalem property.
Original story appears below:
For unknown reasons a car occupied by one male wound up in the Neshaminy Creek,  Multiple unconfirmed reports said that the car may have come from a house on Haunted Lane.  Police are looking to confirm this and to see if any other vehicles are involved. Reports started coming in just before 9:00 AM.
Fire companies from Bristol and Bensalem have launched boats  in the area behind the Waters Edge Bar on Totem Road. Specially trained dive teams have been called to see if the vehicle is submerged in the water.  If the vehicle is in that area of the water, it is not visible from the surface.  Philadelphia Marine Police have been specially requested to search.
No further information is available at this time.