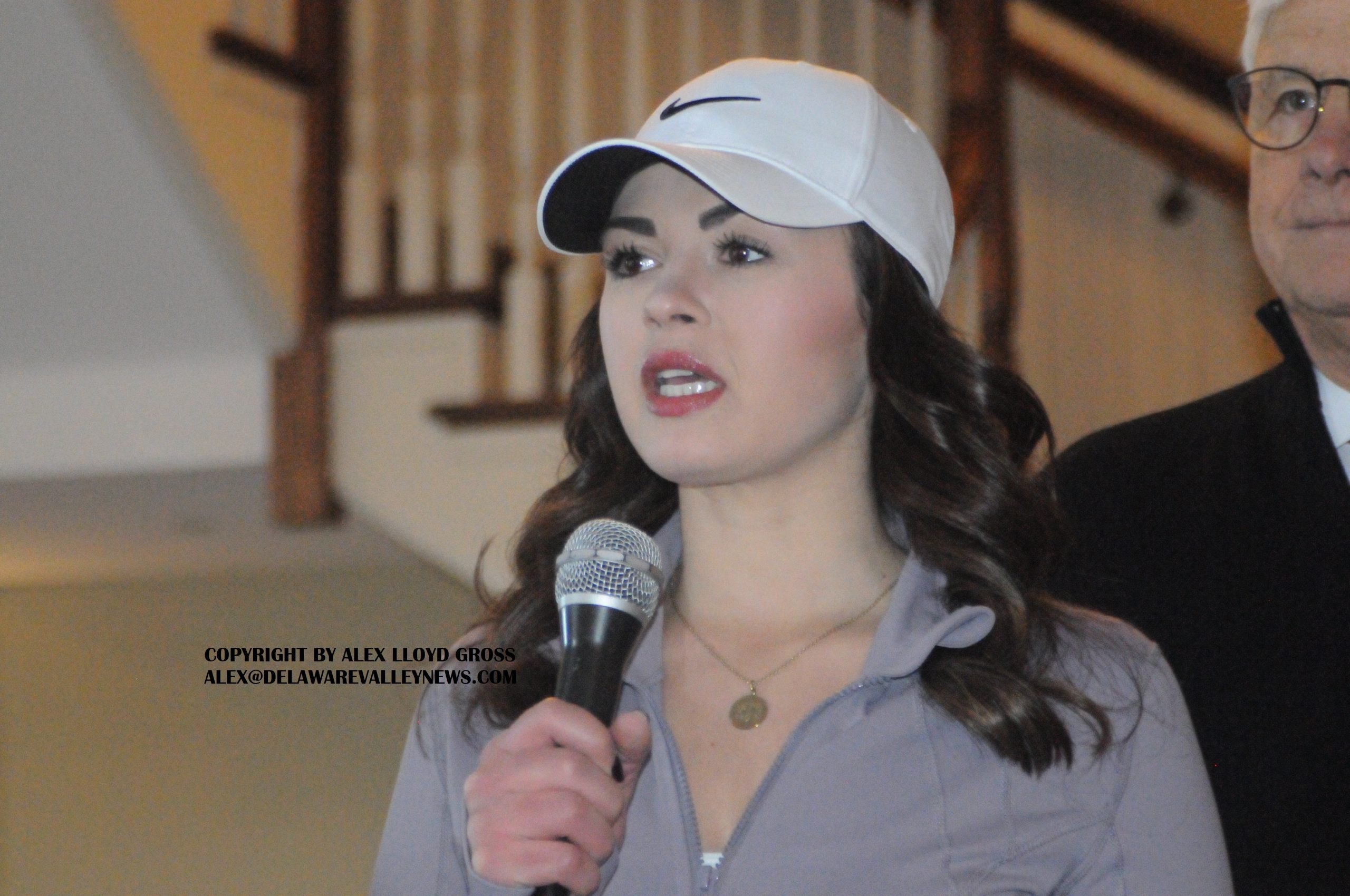 KC Tomlinson Is Running For State Rep.
---
by Alex Lloyd Gross
10/25/22
KC Tomlinson is a republican. She is the State Representative for the Bensalem area and is trying to keep her job.   She is running against Laurie Smith, a democrat. There are people that will only vote the party line and regardless of what the other person has to offer, they stay true to the party.  Not everyone in Bensalem votes this way.

For those that are undecided,  KC wants  people to know that she is not as extreme as Doug Mastriano who is the republican running for governor. She said that she shares some  of the bipartisan views as her democratic counterparts.  Pennsylvania legislators are  the highest paid legislators in the country.  in fact all state reps have given themselves a cost of living adjustment that goes up every year. Yet Jim Cox, the republican who chairs the Labor and Industry Committee has refused to discuss raising the state minimum wage . It has been stuck at $7.25/hr for almost 15 years. Tomlinson when confronted about this said " Now, far too many families are struggling in these difficult economic times.  That's why I have voted to lower taxes, to reduce regulations, and to create stability in the supply chain.  All of these things taken together can begin to help reduce inflation and bring down energy prices.
I'm also proud to have helped enact Pennsylvania's first ever child care tax credit to support working families when they need it most. Another way we can help provide economic relief is by having a serious conversation about raising the minimum wage. I know that we can do it in a way that doesn't hurt our small business job creators, and it has been far too long since this was reevaluated".  By contrast, workers just over the border in New Jersey get $14.00/hr, compared to the lower rates they get paid here.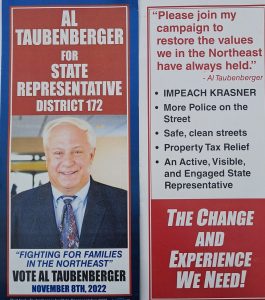 Fred Harran and Bill McVey , both Directors Of Public Safety for Bensalem Township have stated Philadelphia crime is out of control. Criminals do not respect borders. They will come to Bucks County to commit their crimes.  When asked about this she replied  "I have also worked to help keep our streets safe from the rising crime in neighboring Philadelphia that is spilling over into our communities.  I have always stood with the men and women of law enforcement, and am proud to have secured over one million dollars for our police and first responders.  They put their lives on the line each and every day to protect our families, and they deserve someone fighting for them in Harrisburg. Tomlinson spearheaded the bill to stop  sextortion. This, after Lindsay Piccione took her own life when an online predator coerced her to send nude photos over the internet.  That predator was Ian Pisarchuk. He is currently doing a long stretch of prison time. He claimed he engaged in his behavior because it was fun.
"As with so many of the challenges facing our families, the solution to these will not come exclusively from Republicans or from Democrats. We have to work together to get things done, and I am proud to have a record of reaching across the aisle to deliver results for our commonwealth. In fact, I am a prime sponsor on one of the most bipartisan bills in Harrisburg, legislation aimed at ensuring our hospitals have safe nurse-to-patient ratios. Working for quality healthcare outcomes is not a Republican or Democrat issue, and we cannot allow our party differences to prevent us from working together", KC said in a written statement when asked about her bipartisan efforts.
Laurie Smith is a teacher and a career educator. She is proud of her accomplishments and feels he can challenge Tomlinson when it comes to education and school funding. Tomlinson said in a statement "In the long term, we have to make sure that our schools are providing students with the quality education they deserve.  There is an important role for parents and our school boards to play in these discussions, and we must provide our schools with the resources they need to do their jobs effectively.  That's why I have consistently voted for record funding for our local public schools, delivering millions of dollars in state funding for our local schools without a property tax increase".
KC Tomlinson was quick, out of the gate during the flooding and severe storms that destroyed peoples homes ."Just last summer, natural disasters struck our community.  I am proud to have secured nearly $2 million dollars in state funding to help with home repairs and an additional half a million dollars for infrastructure repairs in Bensalem". That after the federal government did nothing to help by issuing a disaster declaration. Instead, people had to go to the Small Business Administration for loans or rely on charity. That money did go a long way to help people.
Both candidates are dynamic. Both are driven and intelligent. When asked if she had any parting comments, Tomlinson said in her written statement,
"It is unfortunate to see my opponent and outside groups try and lie about my record or tie me to "extremists" to scare you into voting for them.  If voters take the time to check the facts on the ads that have been put out against me, they will clearly see that they are lies.  We don't need someone representing us in Harrisburg who is so comfortable with misleading the people of this community". You can read the profile on Laurie Smith, her opponent   here.
I have always been truthful, worked hard, and consistently said that the only people I align myself with are the people of my district.  I very much hope for, and look forward to, the opportunity over the next two years to continue representing the town and people I love.  With your vote on November 8th, I will continue to redeliver real results for Bensalem families.