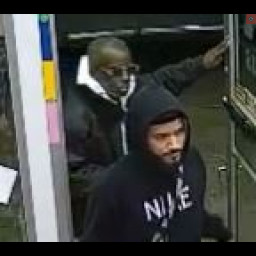 Accused Fraudsters Wanted By Bensalem Police
---
by Alex Lloyd Gross
Jan 11, 2023
Bensalem police are looking for anyone that may know the males depicted in the below video or on the accompanied photos. They are suspected of providing a customer a fake paper tag and a bill on sale for the purposed related to the sale of a pick up truck. This happened on December 6, 2022.
According to Detective Sgt. Glenn Vandegrift, from Bensalem Police, the male who lives in Port Chester NY drove to the Sunoco gas station on Street Road to meet someone selling a truck.  When he arrived, there were three males and he bought the truck for $21,000 in cash and then drove it home.
The next morning, when the male woke up his truck was gone and there was no sign of forced entry or any smashed glass on the ground. It is quite possible that the males kept a key to the truck and went to NY to steal it overnight. Police want to speak with the males. If you know where they are or who they are, you are urged to contact (215) 633-3719.