Remembering David Crosby When He Played Locally
---
by Alex Lloyd Gross
Jan 20, 2023
Rock Legend David Crosby has died.  A founding member of Crosby Stills Nash & Young and later CSN when Niel Young departed,  Crosby was an integral part of the group. When the band was together,  members would often jaunt off for solo projects. Those projects would more often than not, result in tours.   The Delaware Valley was a spot on the map for most of those tours.  From the early days, playing the Spectrum to the Tower Theater, Crosby has visited those venues. Including a torrential downpour in Atlantic City in the early 1970's.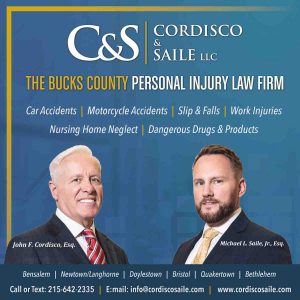 Who could forget July 13, 1985 LIVE AID? CSN was supposed to show up and play. They did. With no advance notice, Niel; Young came out for a two songs including Find The Cost Of Freedom.   and "Daylight Again". You can see that performance below. That concert took place in London and Philadelphia, at JFK Stadium. Artists were split between the two continents. CSNY decided to play their show  here. Clearly, we got the better deal.
In 1982  the band played Hershey Park Stadium. In the early 2000's,  CSN reunited and played the arena at the sports complex in South Philly. Their shows were almost three hours long. They were great indoors, but an outdoor show by this band, during the spring and summer was tops. In the 1980's, CSN were a regular  visit to the Mann Music Center.  During an August 1987 show with the Fabulous Thunderbirds, Graham Nash walked around the parking lot, meeting fans.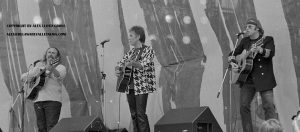 As  the band soldiered on, then broke apart, Crosby  would play solo gigs, in this area.  The Keswick Theater and recently, Cooper River Park.  He was not the easiest  to get along with. His off the cuff comments to and about his former band mates  torpedoed any chance of a reunion. Crosby was a consummate musician. One downside t trait he became notorious for was his refusal to sign autographs except in rare instances.  During his last Keswick show, he ignored a few fans after the show and after a few hours,  was agreeable to sign one, the Old Spectrum "S", which is now privately owned. You can see our coverage of the last time he played the Keswick Theater, here