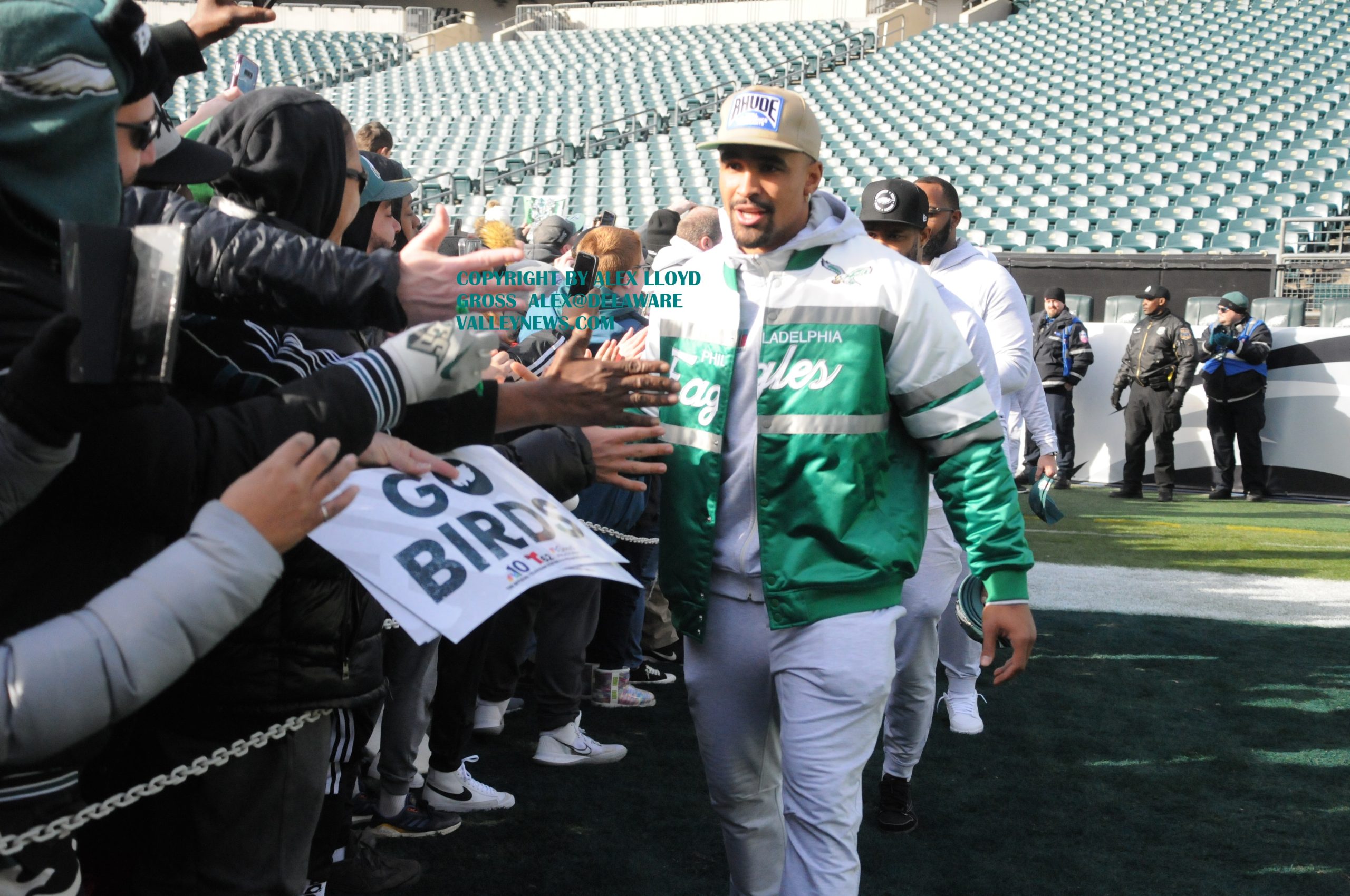 Eagles Fans Jam The Linc For Team Send Off
---
ALEX LLOYD GROSS PHOTO- JALEN HURTS  Brings the team onto the field.
by Alex Lloyd Gross
Feb 5, 2023
The Philadelphia Eagles organization has a military style  chain of command. At the top is not the Eagles owner  or even  front office. The top of the chain, telling the team what to do are the fans.   About 8000 showed up to the Linc this morning to deliver marching orders for the team. Win the Super Bowl.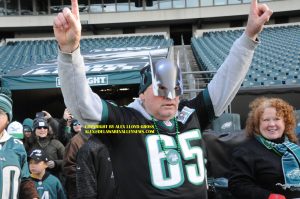 It was a quick send off rally with cheaply priced tickets. Spots on the field were first come, first served. Al of the money went to the Eagles Autism Foundation. It sold out fast.   The stage was set up in the end zone. The fans were on the field, with the best spots  being on the goal line.  Some fans showed up at 8:00 AM for the event that would not start until 10:00 AM.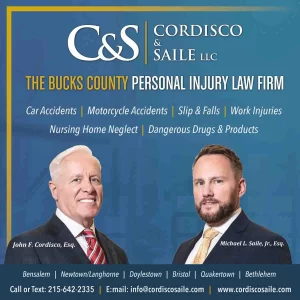 Some fans in parking lots were seen tailgating like it was a football game.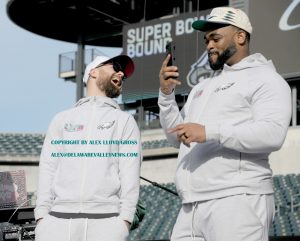 DJ Diamond Kuts  played up tempo music to get the crowd pumped  for the team.  This crowd knew some of the team would show up but just would would be a mystery until they arrived.  No one was dissapointed when Quarterback Jalen Hurts showed up and lead his team onto the stage.  The players arrived through a private elevator onto the field and then proceeded to slap hands  of those in the front and some players actually tossed hats to the crowd. On stage, most players pulled their phones out and recorded the event for social media.
The Eagles Cheerleaders,  drum line  and Swoop came out for a few to show the fans what they have and get them warmed up for the team.   None of the players or even the head coach Nick Sirianni  could speak with the media.  The players were introduced, said a few words and less than 30 minutes later, as game highlights from the 49ers game played on the scoreboard, the team hustled off the field. "We have a plane to catch", said Sirianni.
If you ask the team for predictions,they will only say they will come to play football.