Man Killed At McDonalds Hit and Run Could Have Been Intentionally Hit
Man Killed At McDonalds Hit and Run Could Have Been Intentionally Hit
---
by Alex Lloyd Gross
Feb. 6, 2023
Authorities are releasing more information on the fatal hit and run incident yesterday at the McDonalds in Bristol Township. This could have been intentional.
Two vehicles, one operated by the victim, Jason Smith , 47 of Levittown pulled in the parking lot, at the same time . The two got into a verbal altercation  and the driver of a 2013 Chevy Pick up truck. drove over Jason Smith.  This vehicle had an unknown front vanity tag, Bucks County District Attorney Matt Weintraub said.
After the two vehicles pulled into the lot, Smith then was walking to McDonalds, and the other vehicle was seen on video backing into a parking spot close to Smith's Vehicle.  Smith then retrieved something from his vehicle. During a news conference, Weintraub said a carpenters hammer was found near Smith's body. Weintraub stopped short of saying that Smith got a hammer from his vehicle, but he did say that Smith started to approach the pick up truck, at which time, the driver of the pick up truck ran over Jason Smith, and sped from the parking lot, north on Route 13.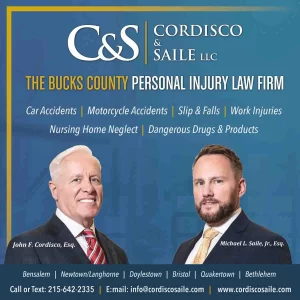 Police found a plastic car part at the scene and according to Weintraub, "We have a very strong reason to believe that this piece is an end cap from the front running board of the striking vehicle".
Weintraub further said that if someone was in fear for their life and struck Mr. Smith, it could be taken as self defense. He also said the longer someone waits to turn themselves in, , the worse it could be for them
Anyone with information is asked to contact, Bristol Township Detective Patrick Kitchenman of The Bristol Township Police Department at 267-812-3056 or by email at pk************@br*******.org or Bucks County Detectives at 215-348-6354 or www.BucksDA.org.