Long Prison Sentence Given In Shooting Of Yardley Police Chief
---
When Bucks County Adult Probation and Parole Officer Cristina Viviano went on an offender check at the Yardley Common Condominiums on Aug. 18, 2021, something did not feel right, so she radioed dispatchers for a status check if she's not heard from in five minutes. It was the first time she had ever done that in more than 9,000 offender visits and her instincts proved correct. Yardley Police Chief Joseph Kelly responded to her request, and his quick-thinking and bravery saved not only Viviano's life, but also his own, after Colin Petroziello fired a shotgun through a door, striking the police chief's hand and ear. "Chief Kelly, you are my hero," Viviano said Monday, Feb. 6, 2023, during Petroziello's sentencing hearing. "I am standing here because of you." Viviano and Kelly appeared before President Judge Wallace H. Bateman Jr. to testify about the day they both came under fire during that fateful day at the condominium complex and how their lives and the lives of their families were impacted.
After hearing from both of Viviano, Kelly and Kelly's daughter, who said she continues to have nightmares about the day she almost lost her father, Bateman sentenced Petroziello to 15 to 30 years in a state correctional institution. He also ordered him to undergo probation for 15 years once he's done serving his time and pay $43,782.18 in restitution. "If not for the heroics of the police chief and others acting in a quick and efficient manner, this could have been much worse," Bateman said. Petroziello, 25, of Yardley, entered a no contest plea in September to counts of attempted homicide of a law enforcement officer, two counts of attempted murder, six counts of aggravated assault, and one count each of assault of a law enforcement officer, persons not to possess a firearm, false imprisonment, recklessly endangering another person and possession of an instrument of crime.
At 11 a.m. on Aug. 18, 2021, Bucks County Adult Probation/Parole Officer Cristina Viviano arrived to conduct an offender check on Petroziello. She heard doors slamming and arguing coming from inside his apartment, and immediately called for assistance from Yardley Borough Police. Chief Kelly arrived a short time later. Petroziello was angry, agitated and intoxicated and was armed prior to police arrival, however his mother never gave that information when she called for assistance from probation. Petroziello's mother also texted Viviano, asking her if she was still on her way while never mentioning her son was armed. Kelly and Viviano approached Petroziello's door, knocked and identified themselves as police. At a preliminary hearing held on Aug. 31, 2021, Kelly testified he was able to peer into a windowpane on the door and could see a male, later identified as Petroziello, inside, aiming a shotgun at the door. Kelly was able to move as Petroziello fired a shotgun through the front door with the projectiles penetrating the door and striking Kelly in the hand and ear. Kelly testified Monday that he continues to have limited mobility of his injured hand. Armed with the shotgun, Petroziello barricaded himself in the unit and prevented his mother from leaving and police from entering. Law enforcement agencies from throughout Bucks County converged on the scene and established a perimeter. He was taken into custody after a more than 4-hour standoff. The South Central Bucks County Emergency Response Team helped to get Petroziello's mother out through a window. Before she got out, Petroziello's mother was able to toss a Mossberg 12-gauge shotgun out the window when her son fell asleep.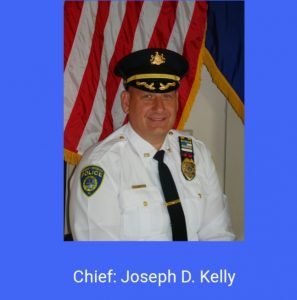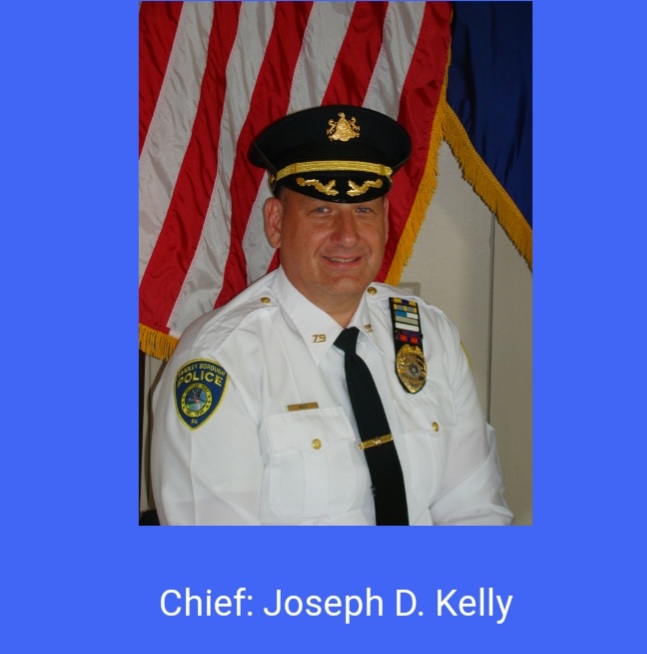 When the SERT Team later made entry, they found Petroziello unconscious. They recovered a loaded .45-caliber handgun tucked in his waistband, and a second loaded magazine was found in his pants pocket. Bucks County Detectives also found a set of brass knuckles in Petroziello's bedroom. A background check revealed Petroziello was twice committed on involuntary mental health commitments, making him ineligible to possess a firearm under Pennsylvania law. He also had an active protection-from-abuse order against him from his maternal aunt. During Monday's sentencing,
First Assistant District Attorney Jennifer M. Schorn detailed Petroziello's history of drug use and propensity for violence, spanning nearly a decade. "The public is not safe if the defendant is out in the community," she said. Bucks County Detectives led the investigation with the assistance of Lower Makefield Township Police Department, Yardley Borough Police Department, Newtown Township Police Department, the South Central Bucks County Emergency Response Team and Pennsylvania State Police. First Assistant District Attorney Jennifer M. Schorn prosecuted this case. "I will never forget that day. It was blazing hot as I watched law enforcement officers escorting preschoolers away from the shooting scene to safety. I'm convinced that Chief Kelly's heroic actions that day saved not only Probation Officer Viviano's life, but his own, and the life of Mr. Petroziello himself," District Attorney Matt Weintraub said. "Although Chief Kelly and PO Viviano must bear the physical and mental scars of that day forever, they both also serve as a living testament to all that's good and pure in law enforcement."