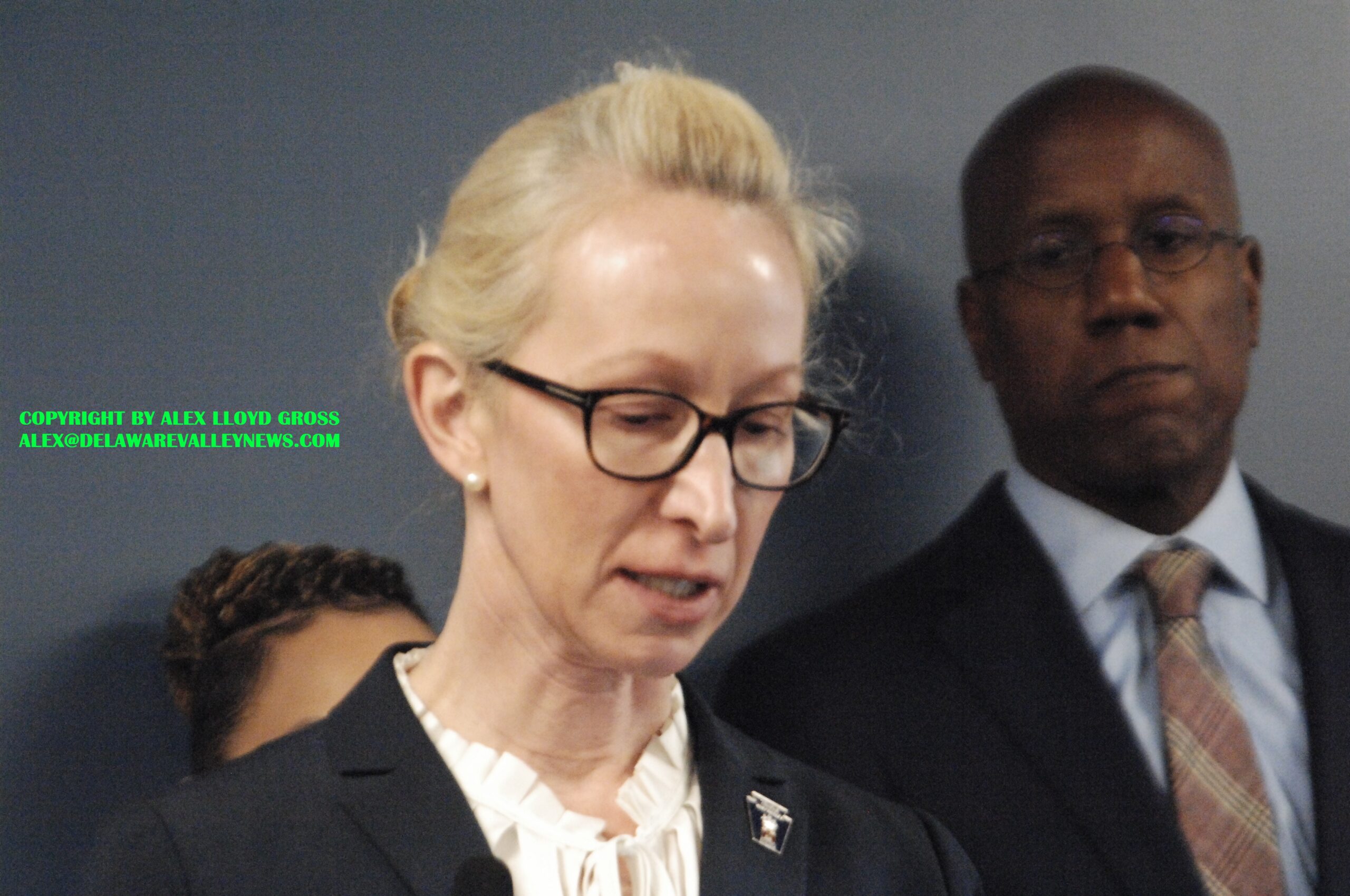 Police Give More Information On the Arrest Of Miles Pfeffer
---
by Alex Lloyd Gross
Feb 21, 2023
Philadelphia Police held a press conference to give more information on the murder of Temple University Police Officer Christopher Fitzgerald. They were joined by Dr. Jason Wingard, President, Temple University and   Dr. Jennifer Griffin, Director of Public Safety, Temple University.
it was confirmed that Miles Pfeffer was in Philadelphia with his brother and a friend. They were in the area of 17th and Montgomery, and they were all wearing black and had face masks.  Neither attended Temple. Pfeffer's father lived in the area  and he could have hosted a visit from his sons. When Officer Fitzgerald  spotted the males,  he decided to do a pedestrian stop on them and ordered them to stay where they were. That is when Pfeffer took off running.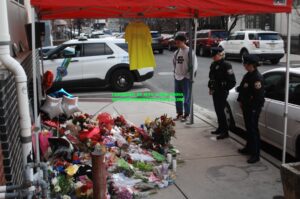 Fitzgerald was an avid runner and caught up with him fairly quickly. He broadcasted over police radio that he was out with the pedestrians and the start of the chase, which was a block away from the 22nd District. Corporal Theresa Brooks  was inside the station, listening and went outside and saw the two juveniles and ordered them to stop.. They did.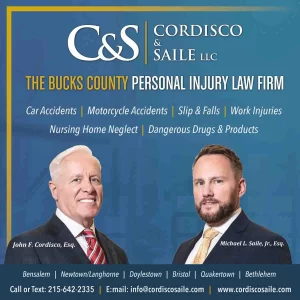 In the meantime, Pfeffer was pulling out a handgun and shooting at Officer Fitzgerald, a block away. As the wounded officer fell onto the street, Pfeffer was seen on video standing over him and firing three more gunshots into the officer at close range. He then starts to leave but stays for a few extra seconds. He was trying to steal the officer's gun, but was too stupid to figure out how to disarm the officer.  He then runs away and comes across a vehicle at 18th and Montgomery.
Pfeffer then pulls his firearm and commands the driver to get out of the car "Or I'll kill you". He takes off in the car but abandons it on the 1900 block of North 30th Street.
Police transported the two juveniles to the 22nd District where they are questioned. The juveniles quickly give up Miles Peffer and according to police are released without charges.  Peffer is alleged to have called his mother for a ride from North Philadelphia to their farmhouse in Buckingham Pa., where he was arrested the next day.  Police found several firearms inside the property on Quarry Road, but they did not find the murder weapon.
At the press conference, Dr. Griffin defended the practice of single officer patrol cars and reiterated the need to get more officers trained."If you have two officers in a car, you cut in half the amount of officers patrolling by car. If you have 10 officers on the street, you now have five," Dr. Griffin said.  She chocked up, holding back teams as she spoke, saying that her department cannot patrol that area of North Philadelphia alone.
The case is progressing and more people could be charged, police said. However, according to Philadelphia District Attorney Larry Krasner, the two males stopped have not been arrested.  Peffer has no adult criminal record, however, he was a juvenile delinquent in Bucks County,  for calling in a bomb threat to a school.  Officials could not talk about that case, but Pfeffer served a term of probation, which recently expired.
Pfeffer waived his right to remain silent, and gave police useful information to be used against him.
Mayor Kenney reiterated his campaign for gun control, during the press conference.
The viewing for Officer Fitzgerald will beheld Thursday from 5:30PM until 9:00PM at Givnish Funeral Home on Academy Road.. Services will be Friday at the Basilica on Logan Circle, with interment following at Forest Hills Cemetery in Huntington Valley. A memorial to Officer Fitzgerald his growing at the corner of Bovier and Montgomery Ave.