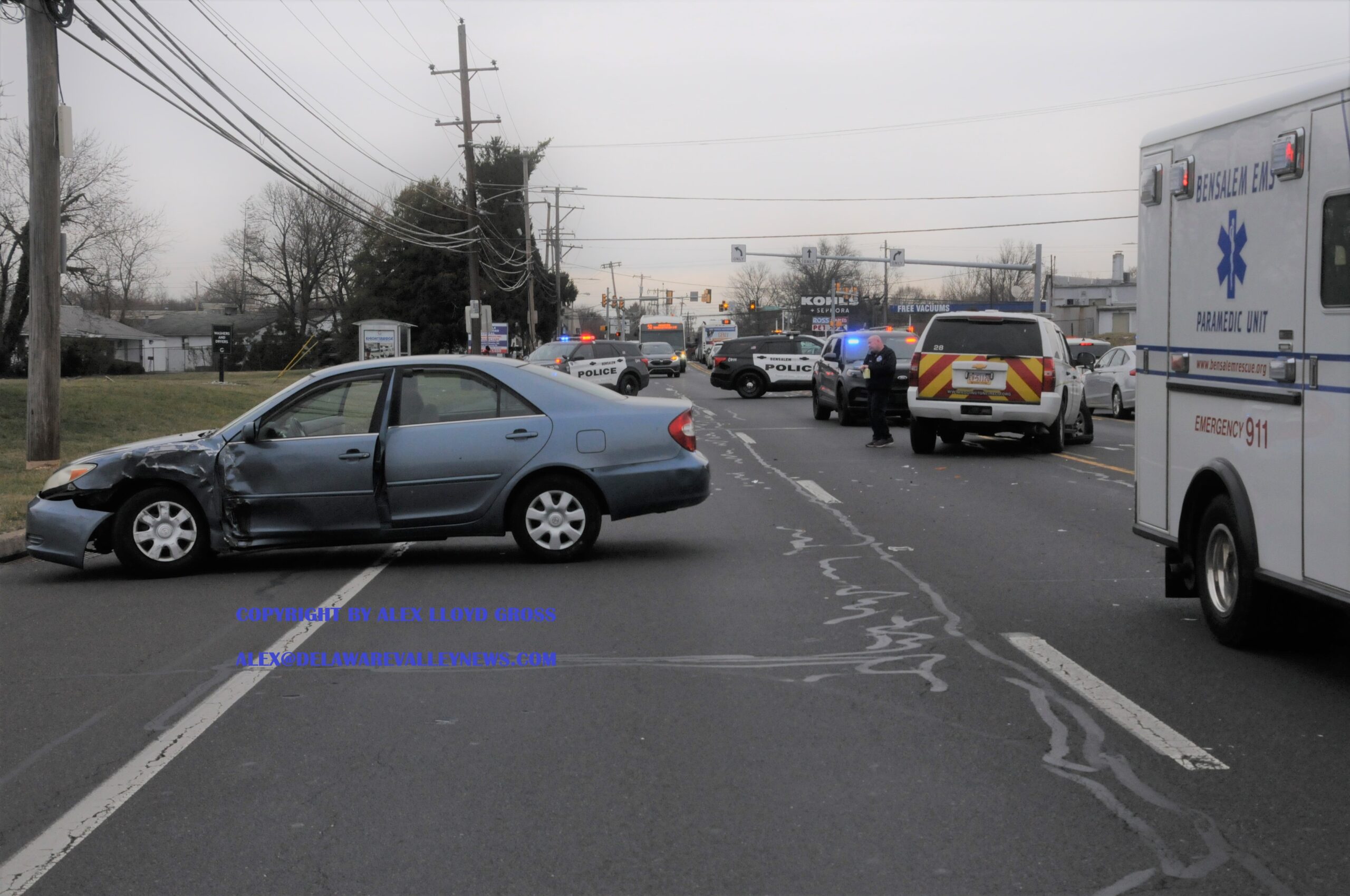 Errant Driver Plows Into Bensalem Fire Chief On Knights Road
---
by Alex Lloyd Gross
Feb 25, 2023
A head on crash happened at the intersection of Knights and Street Roads earlier today.  A driver was attempting to make a left turn onto Street Road from Southbound Knights. She drove into a vehicle that was north.The accident was head-on.  The damage was significant but the injuries were not, authorities said. .  Even so, fire company equipment was dispatched to assist with patient care and whatever else needed to be done.  Traffic was heavily congested in the area, with longer than normal wait times to approach the intersection.
Responding to help was the Assistant Chief of the Eddington Fire Company. He was traveling north on Knights Road  and was about 150 yards away from the scene when a driver, identified by family members as Elliott Gaye of Philadelphia decided to make a U-turn across Knights Road, on the 2900 block.  At the time he decided to execute this maneuver, the fire chief was in the center lane with lights and sirens on. Gaye pulled out directly in front of the emergency vehicle. This writer witnessed the accident happening.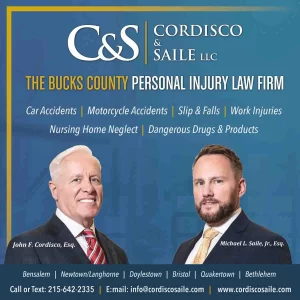 Police immediately brought resources to this crash and helped with patient care of Gaye until medics could arrive. The Assistant Chief made sure Gaye was safe and also helped facilitate the ambulance to the scene. The injuries to Gaye were minor. The Assistant Chief was shaken up but not hurt.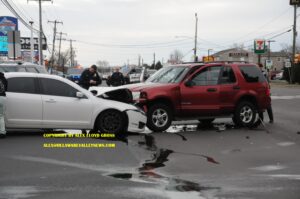 Police will issue any traffic citations after their investigation.