Mayoral Candidate Opens Northeast Philly Campaign Office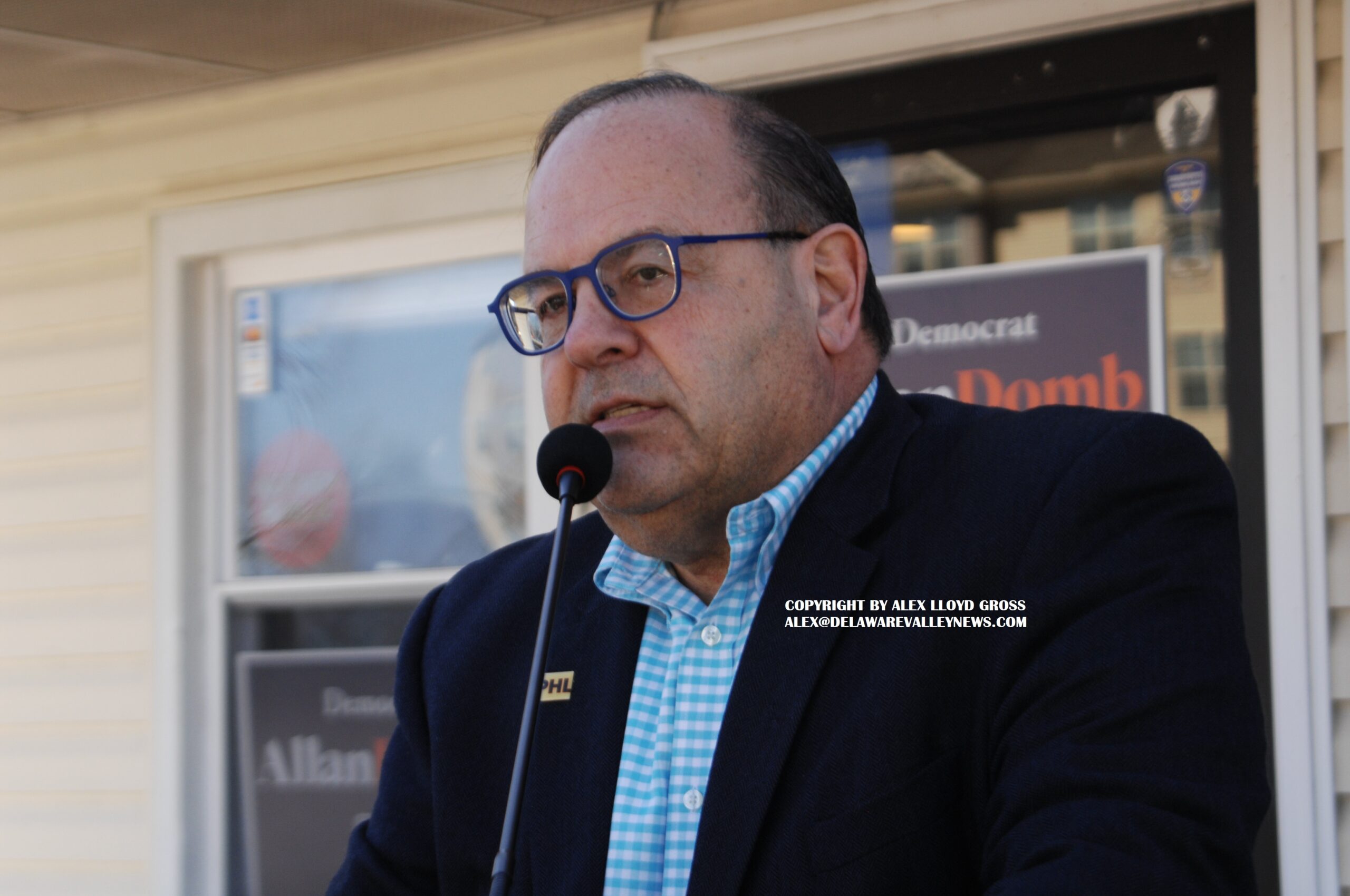 Mayoral Candidate Opens Northeast Philly Campaign Office
---
Alex Lloyd Gross
March 27,2023
Allan Domb, the former city councilman and now candidate for the office of Mayor of Philadelphia has opened an office on the 9200 block of Academy Road.  The grand opening was yesterday, March 26, 2023.  The weather cooperated. It was about 2:30PM when Domb emerged from around the corner,  with his dog Allie.
He proceeded to pose for photos with supporters and shake hands. Lots of hands.  About 100 people showed up to hear him speak.  He is disgusted with the crime rate and has ideas on how to cut it. "Teach kids in school to become cops and first responders., in every council district, have a program where kids go to school four days and work one day. They are learning and getting paid and they are off the streets", he said.
Domb is appalled at the violence that school children are seeing. He spoke about the murder of Nicholas Elzalde at Roxborough High School.  The 14 year old was campaigning for Josh Shapiro . When Domb found this out, he arranged for Josh Shapiro to phone his parents.  That phone call happened shortly  after.
Most of the people there knew that Domb was going to be there and wanted to meet with him. A few others were curious about what was going on and they stopped. A few people beeped their horns as they drove by.  All are frustrated with Mayor Kenney, and they are glad he cannot run again due to term limits.
The headquarters is in a small real estate, law office building. This building should serve as his northeast Philly base of operations.  It is where volunteers will be trained and people can pick up yard signs and literature.   There will be senior level campaign people based at this office should a prospective voter have any questions.
Domb does not have much time to spend, with the Pennsylvania Primary held  on May 16 ,2023. Several  members of city council have resigned their council seats to run for mayor, or quit city jobs to run. At least one prominent businessman in this area has quit running his supermarkets to run.
Only one will win on May 16. That person, effectively will be the Mayor of Philadelphia. The Republican Party has no real viable candidate.at this time.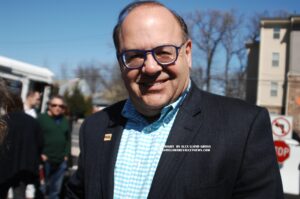 Domb has a few dollars to his name. He wants you to have some as well.  "Home ownership is the key to wealth. Renters have a savings of about $4000.00 while homeowners average $200,000".  He made his fortune in real estate.  Domb does not post his schedule publicly of where he is going to be. If you want to meet him and chat, someone in the northeast office might be able to get you to where he will be making an appearance.