Fitzpatrick Gets Grant For Cancer Wellness And Support Facility
---
LANGHORNE, PA – On Friday, March 31, 2023, Congressman Brian Fitzpatrick (PA-01) announced Kin Wellness and Support received a Community Project Funding (CPF) grant of $200,000 for their facility which is aimed to create a comforting, non-medical retreat that offers care and support to all who battle cancer in Bucks County. The CPF was introduced by Congressman Fitzpatrick into the FY2022 Consolidated Appropriations Act as a part of the Community Project Funding program. This new initiative allows Members of Congress to target federal funds towards projects and programs within their congressional districts that will address the most significant needs facing the communities they represent.
Kin Wellness and Support Center, formally known as Corinne Sikora Wellness and Support Center, offers an array of free services providing all guests a place to have their holistic non-medical – yet critical – emotional, social, physical and lifestyle needs met throughout their journey of treatment, recovery and beyond. With the secured funds, Kin Wellness and Support Center was able to put the funds toward their capital improvement program and aided in their procurement of technology to carry out their services.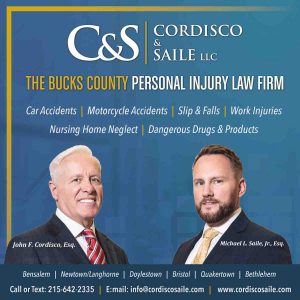 "As someone whose family has lost loved ones to cancer, as so many have, I know the devastating impact that this disease has on families nationwide," said Congressman Fitzpatrick. "The services provided at Kin Wellness and Support Center are so crucial to the mental health and wellness of their patients that are undergoing cancer treatment. As co-chair of the bipartisan Congressional Cancer Caucus, I'm proud to support a project that will provide potentially life changing services to help those battling cancer."
"Kin Wellness and Support Center was created to care for local Bucks County cancer patients and their caregivers," said Keith Fenimore, Executive Director of Kin. "We focus on the entire person – physical, mental and emotional, during treatment, recovery and beyond. The care we provide takes resources and support, both of which Congressman Fitzpatrick has secured through this grant."
Kin's 5,000 square foot facility supports over 50 volunteer practitioners and instructors who provide integrative services, fitness, yoga and support that is accessible to all local Bucks County patients and caregivers.