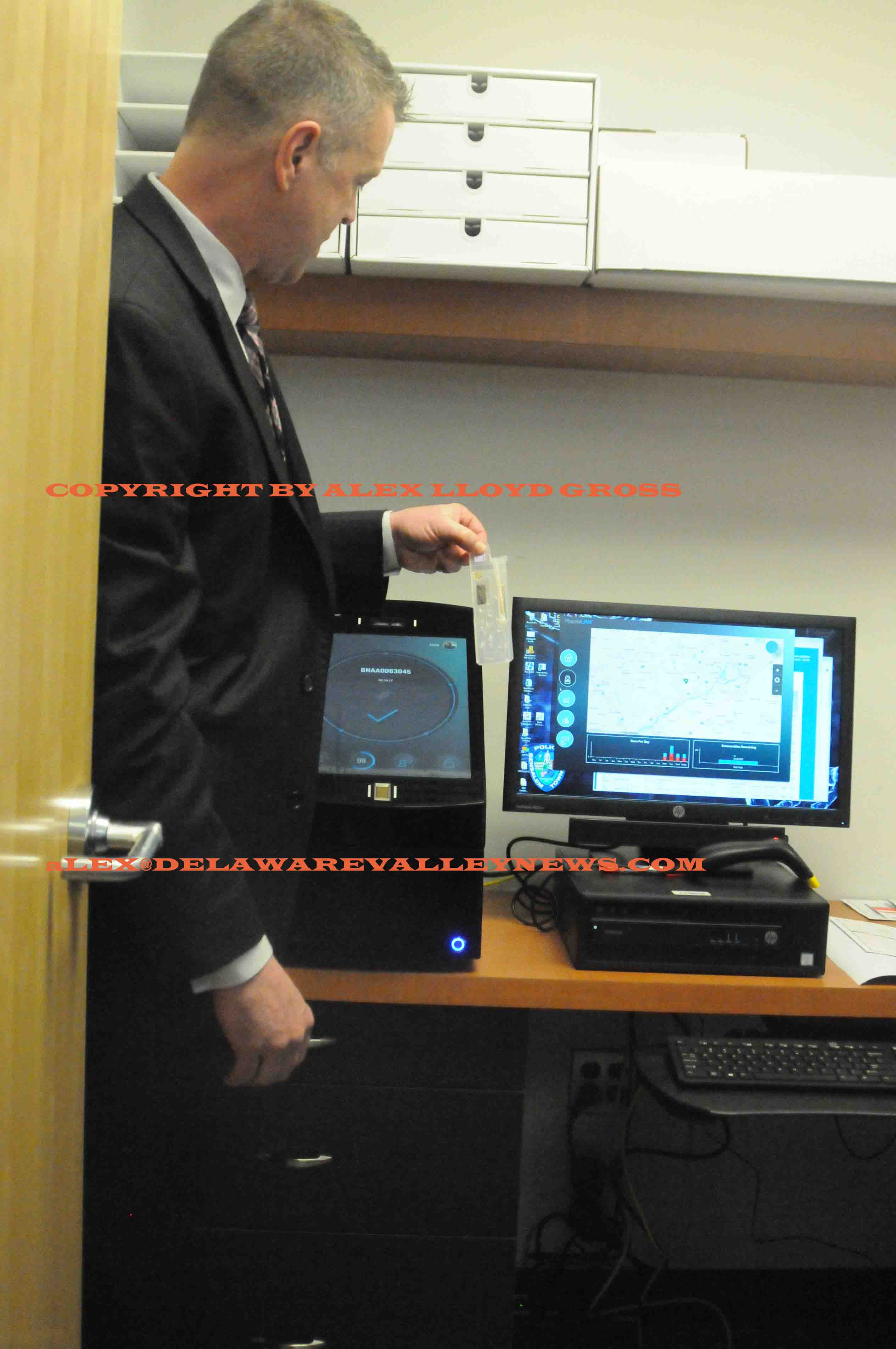 Bensalem Police Provide Crucial Help In Identifying Missing Allentown Man
---
ALEX LLOYD GROSS  FILE PHOTO– BENSALEM POLICE DETECTIVE SGT. GLENN VANDEGRIFT  DEMONSTRATES THE RAPID DNA PROCESS USED. THIS PHOTO WAS FROM MARCH 2017.
by Alex Lloyd Gross
April 12, 2023
On April 9,2023  Police in Solebury, Bucks County got a  call from a person reporting a possible dead body on the rocks in the Delaware River.  The body was far away and could only be accessed by boat.  The local fire company was dispatched with their marine unit and  unfortunately, the call was founded. The remains of a body was indeed washed up on the rocks.  The person was unidentifiable. Additional resources would be needed to notify any next of kin.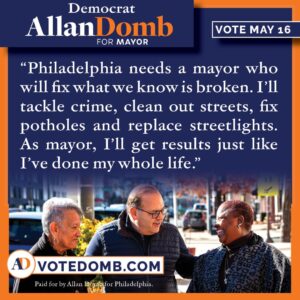 The body had some identification on it that would lead police to determine that the decadent was missing from Allentown Pa.
DNA samples from the deceased were collected for testing to use as a comparison with possible biological family member(s) of the missing subject from Allentown, PA. Investigators from Solebury Township Police and Allentown Police worked together with Bensalem Township Police Criminal Investigation Division who assisted with the use of their BODE Rapid Hit ID DNA testing instrument.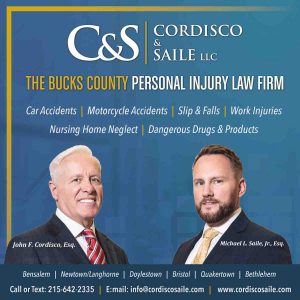 Testing of the DNA from the deceased and a biological family member of the reported missing subject was conducted with results showing the deceased was a relative/brother of the biological known reference relative listed in the missing person report. The deceased was identified as Adam Zimpfer, age 40 of Hellertown, PA., who was reported missing from Allentown, PA., on December 26, 2022.