Three Brothers Convicted In Scheme To Steal From USPS and Others
---
by Alex lloyd Gross
May 9, 2023
Zumar Dubose, age 34, of Atlantic City, NJ; Abdush Dubose, age 36, of Boynton Beach, FL; and Kariem Dubose, age 42, of Philadelphia, PA, were convicted today at trial of mail fraud, wire fraud, bank fraud, and money laundering conspiracy charges arising from their scheme to defraud and obtain money from the United States Postal Service, UPS and Citizens Bank.  This scam is so egregious, if it was made into a movie, people would walk out because they would think it was so not believable.
They would send items of little to no value through the mail and then claim that the packages were lost or damaged. They then collected checks on the insurance.  They pocketed over $300,000 in this scam.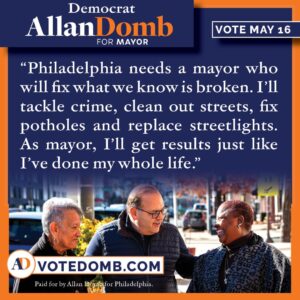 They used numerous e-mails, addresses and postboxes, bank accounts and bank cards, fake individual names, and fictitious corporations, including "Urmajesty Banktruckfit Solutions," "Miworld Three Incorporated," and "4 Entertainment Corporation," which were incorporated in the State of New Jersey, and "Seeds of Beauty Incorporated," which was incorporated in the State of Florida. The claim checks that the brothers received as part of this fraud scheme were deposited into Citizens Bank accounts opened in the names of these fake companies through ATMs in Philadelphia, Pennsylvania, and elsewhere.
Soon Citizens bank refused to honor their claim checks so they started using fake names. They even went as far as to sue the bank, and United Parcel Service, using fake, made up names in an effort to get paid.  UPS delivered some of the parcels  as well as the post office.
"Lying about insured parcels and then turning around and filing lawsuits against the victim companies, when those companies suspected something was awry is brazen, to say the least," said U.S. Attorney Romero. "Today's guilty verdicts against the Dubose brothers show the commitment of our office and law enforcement partners to investigate and prosecute this type of flagrant fraud."