Congressman Fitzpatrick Wants To Defund Cities That Defund Their Police
---
WASHINGTON, DC – Congressman Brian Fitzpatrick (PA-01), along with Congressman Jared Golden (ME-02), introduced the bipartisan Defund Cities That Defund The Police Act in honor of law enforcement officers for National Police Week. This bipartisan legislation would prevent federal taxpayer dollars from being used to bankroll cities that risk public health and safety by defunding police departments.
Under the Defund Cities that Defund the Police Act, a defunding jurisdiction is defined as a State or political subdivision of a state that abolishes or disbands the police department with no intention of reconstituting the jurisdiction's police department or significantly reduces the police department's budget without reallocating a portion of that money to any other community policing program, provided that the jurisdiction did not face a significant decrease in revenues in the previous fiscal year. Specifically, defunding jurisdictions would be prohibited from receiving grants under certain Economic Development Assistance Programs, focused on planning and administrative expenses, and grants for training, research, and technical assistance, and the Community Development Block Grant Programs.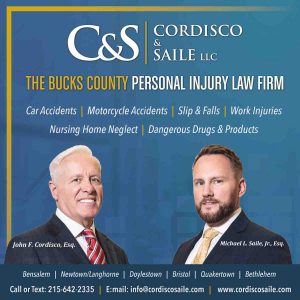 "As a former FBI agent, I know how committed our law enforcement officers are to keeping communities secure. Our brave men and women in blue are often the first to arrive and last to leave an emergency. Their dedication to public service is exceptional, and yet they are being threatened by radical politicians nationwide seeking to defund their departments," said Congressman Fitzpatrick. "We must do everything possible to dissuade and prevent these misguided attempts. Law enforcement officials put their lives at risk every single day and deserve our unequivocal support. I'm proud to partner with Congressman Golden on this bipartisan legislation that ensures that federal dollars are not granted to cities that devalue public safety by defunding their police departments."
"In Maine and across our country, our police officers work tirelessly in service for their communities, with some giving everything to protect their neighbors," said Congressman Golden. "These public servants deserve to know that we have their backs and I am proud to work with my colleagues on both sides of the aisle to make our support clear."
"We applaud Rep. Fitzpatrick and his colleagues for re-introducing this critical legislation. As we've witnessed in towns and cities all across America and here in Pennsylvania, 'Defund the police' has been the most misguided and dangerous public policy in generations," said David Kennedy, President of the Pennsylvania State Troopers Association. "It's led to tragic increases in crime that impact countless families who want to raise their children in safe communities. This legislation makes it clear that America has had enough of 'Defund the Police.'"
"Defunding the Police welcomes criminals to prey on vulnerable members of society. Without police, our communities are left unsafe," said Dan Doyle, President, Bucks County Fraternal Order of Police. "Funding should be increased in the areas being addressed by law enforcement today; dealing with the mentally ill, training of police officers, and meeting with community leaders to have those 'difficult' conversations regarding race and equality. The Bucks County FOP stands with supporters of law and order, and the ability to live in peace and dignity."
Read the text of the bill HERE.