Central Bucks Sex Perv Busted By Police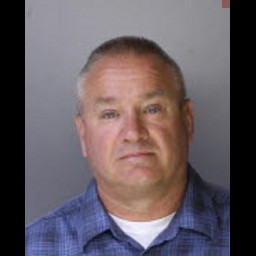 Central Bucks Sex Perv Busted By Police
---
by Alex Lloyd Gross
June 2, 2023
Police in Perkasie Borough arrested a 54 year old male, Alvin Rosenberger, from Sellersville. He is accused of sexually assaulting his nine year old neighbor.
When Rosenberger moved into the neighborhood, he befriended the girl and her family. Frequently, Rosenberger and his nine year old neighbor would go for walks in the neighborhood. During those walks, Rosenberger would kiss her, police said.
On one occasion, Rosenberger was walking with the victim and they went to an apartment that was rented by someone Rosenberger knew.  At the time, the apartment owner was in the hospital, so he gave Rosenberger permission to look after his dog.
He took the nine year old into the apartment and started to kiss her. At that time, he started to slide his hands down her pants to penetrate her with his fingers. She told him to stop and he did, according to court records.
The victim sent text messages to her friend detailing the alleged assault. The victims parents found out about the messages and called police.
Rosenberger has been charged with Indecent Assault, Corruption Of Minors and related offenses.