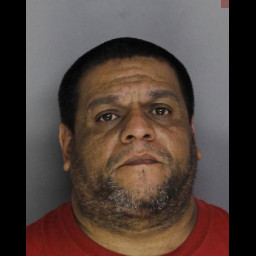 44 Year Old Male Arrested For Trying to Hook Up With 13 Year Old In Bensalem
---
by Alex Lloyd Gross
June 3, 2023
John Delgado of Philadelphia probably wishes he never came to Bensalem. He was arrested by police June 2, 2023 when he took a drive from Philadelphia to meet a 13 year old girl. The two arranged to meet at a motel.
Police said that Delgado allegedly communicated with the 13 year old back in April and arranged for a meeting which never happened.  Still, Delgado is accused of keeping in contact with her and according to police, he even told her in detail the sexual things he was going to do with her.
On June 2, 2023 he arranged again to meet her and drove to a motel where instead of sex, he got arrested. He is charged with:
Involuntary Deviate Sexual Intercourse with a Person Under 16 Years of Age Unlawful Contact with a Minor Photograph or Filming of Sex Act Unlawful Communication with a Minor Corruption of a Minor Criminal Use of a Communication facility Indecent Assault with a Person Under 16 Years of Age
His bail was set at $750,000 /10 percent by District Judge Michael Gallagher.