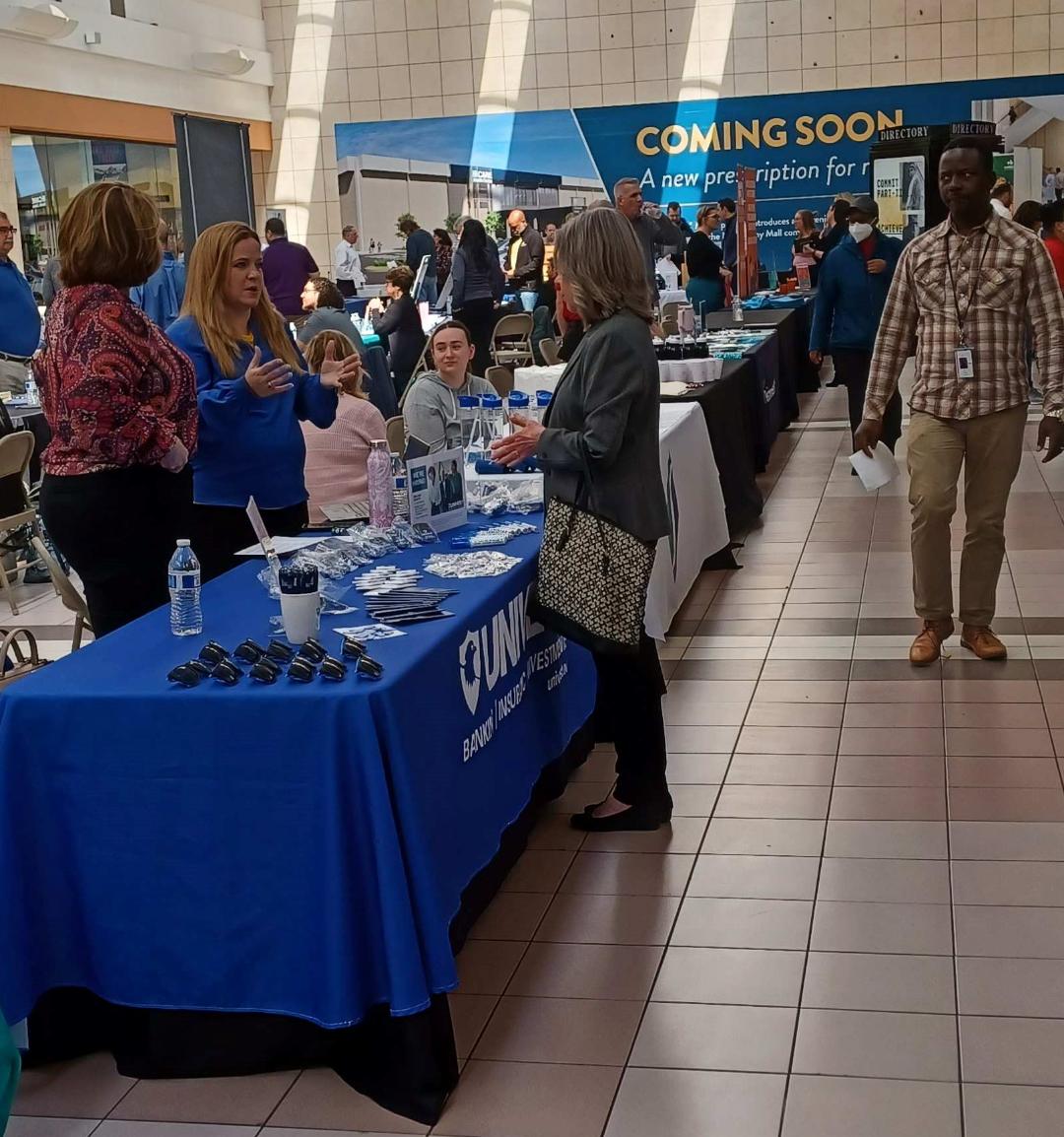 Hundreds Of Jobs Available At Bensalem Job Fair June 21
---
Meet hiring managers onsite and line up the career of your dreams at the Bucks County Mid-Year Job Fair on June 21.
Hosted by RecruitmentQueen, a Bucks County-based digital job board, the career fair features a wide array of positions in various industries, including health care, financial services, customer service, manufacturing, and more. Several dozen local employers are expected to attend. Applicants will have the opportunity to ask employers specific questions about job openings, benefits available and what type of work environment they could anticipate.
Held from 11 a.m. to 2 p.m. at the Barnes & Noble Court of Neshaminy Mall, the career fair will feature hundreds of positions from various employers, including Univest, Marquis Health Consulting Services, Lenape Valley Foundation, Vestcom Avery Dennison, Moldmatic LLC, Bankers Life, Pennswood Village, Superpac Inc., Public Health Management Corporation, Global Chem-Feed Solutions and US Medical Staffing.
"The new year is historically the time when most job seekers search for new opportunities," RecruitmentQueen President and Founder Jennifer Schultz said. "However, getting a jump start on job searching now – while others are traveling or gearing up for summer activities – may mean less competition among candidates and greater career advantages."
The most important aspect of attending a job fair is the advantage of talking directly to an employer, which you normally would not get to do, unless you were selected for an interview.
If you go 
RecruitmentQueen's Bucks County Mid-Year Job Fair will be held from 11 a.m. to 2 p.m. on June 21 at Barnes & Noble Court of Neshaminy Mall, 707 Neshaminy Mall, Bensalem. To learn more, please visit https://www.eventbrite.com/e/bucks-county-mid-year-job-fair-tickets-623687595387. Job seekers can register at the door the day of the event and sign up for a job fair reminder by going to the event page on Facebook: https://www.facebook.com/events/1703883573404208/.
Employers interested in participating can call Jennifer Schultz at 267-981-5976 or email je******@re**************.com.
About RecruitmentQueen
www.RecruitmentQueen.com is a hyper-local digital recruitment job board dedicated to employers and job seekers in Bucks County, Pa. The site offers custom recruiting solutions including a job network portal. The Web site reaches thousands of job seekers across thousands of regional, industry, niche and diversity job sites and job search engines.