Tanker Fire On I-95 Exit Ramp Causes Massive Collapse Massive Traffic Delays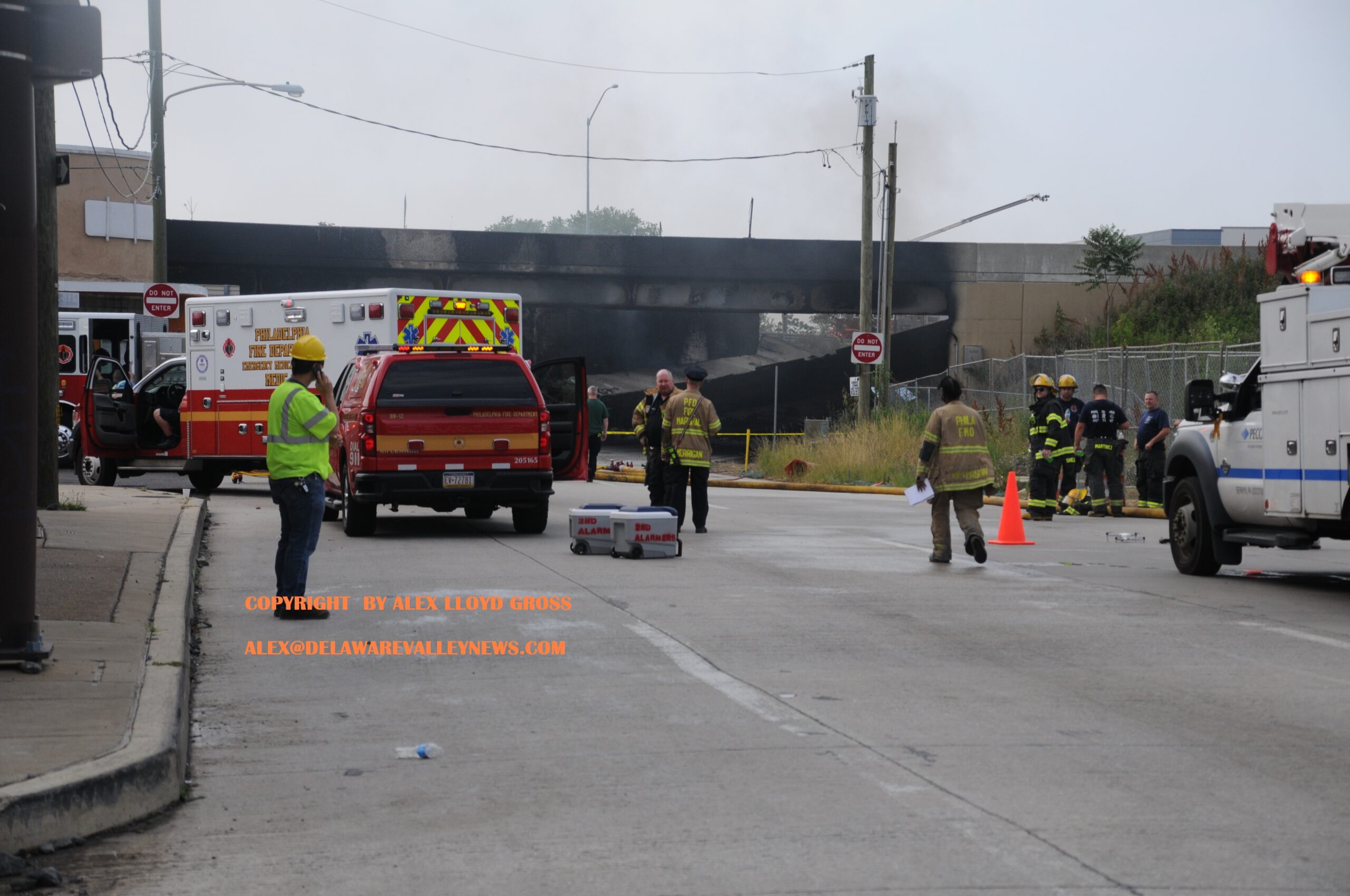 Tanker Fire On I-95 Exit Ramp Causes Massive Collapse Massive Traffic Delays
---
ALEX LLOYD GROSS PHOTO-DELAWARE VALLEY NEWS.COM FIRE CREWS AT THE SCENE OF THE COLLAPSE
by Alex Lloyd Gross
June 11, 2023
A tanker truck fire under I-95 at Cottman Ave. has resulted in a commuters nightmare.  You cannot get there from here.  The intense heat and fire weakened the interstate, causing it to collapse and a fall onto Cottman Avenue, at the exit ramp.
This resulted in the interstate being closed from Aramingo Ave. through Academy Road in both directions. No word on any injuries. The northbound lanes of I-95 are gone. They have collapsed. The southbound lanes are "questionable", emergency management officials  said.
Your best bet to get anywhere is Route 1, to Harbison Avenue . From there you can enter the expressway at Bridge Street.  Traffic is at a stand still on Torresdale Avenue , Frankford Avenue, from  Ashburner Street. Cottman Ave. is closed to all traffic except emergency vehicles and media vehicles at Torresdale Ave. State Road is closed at Princeton Ave. There was also talk of shutting it down by the Tacony Bridge, northbound.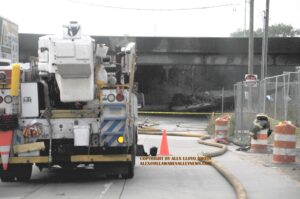 Gas explosions had blown open manhole covers in the area. It is a very dangerous situation.  While the situation will be brought under control and traffic cordons may shrink, people have to go to work tomorrow.  This road will not be reopened until on a best case scenario late December of this year. This will be a priority for repairs. The southbound lanes may open faster than northbound, as they are not as heavily damaged.
Air Management is on scene taking readings to see if any particulates are in the air that will cause problems with people's health. Those with respiratory issues are urged to stay away .