Chinese Lantern Festival Is Back In Town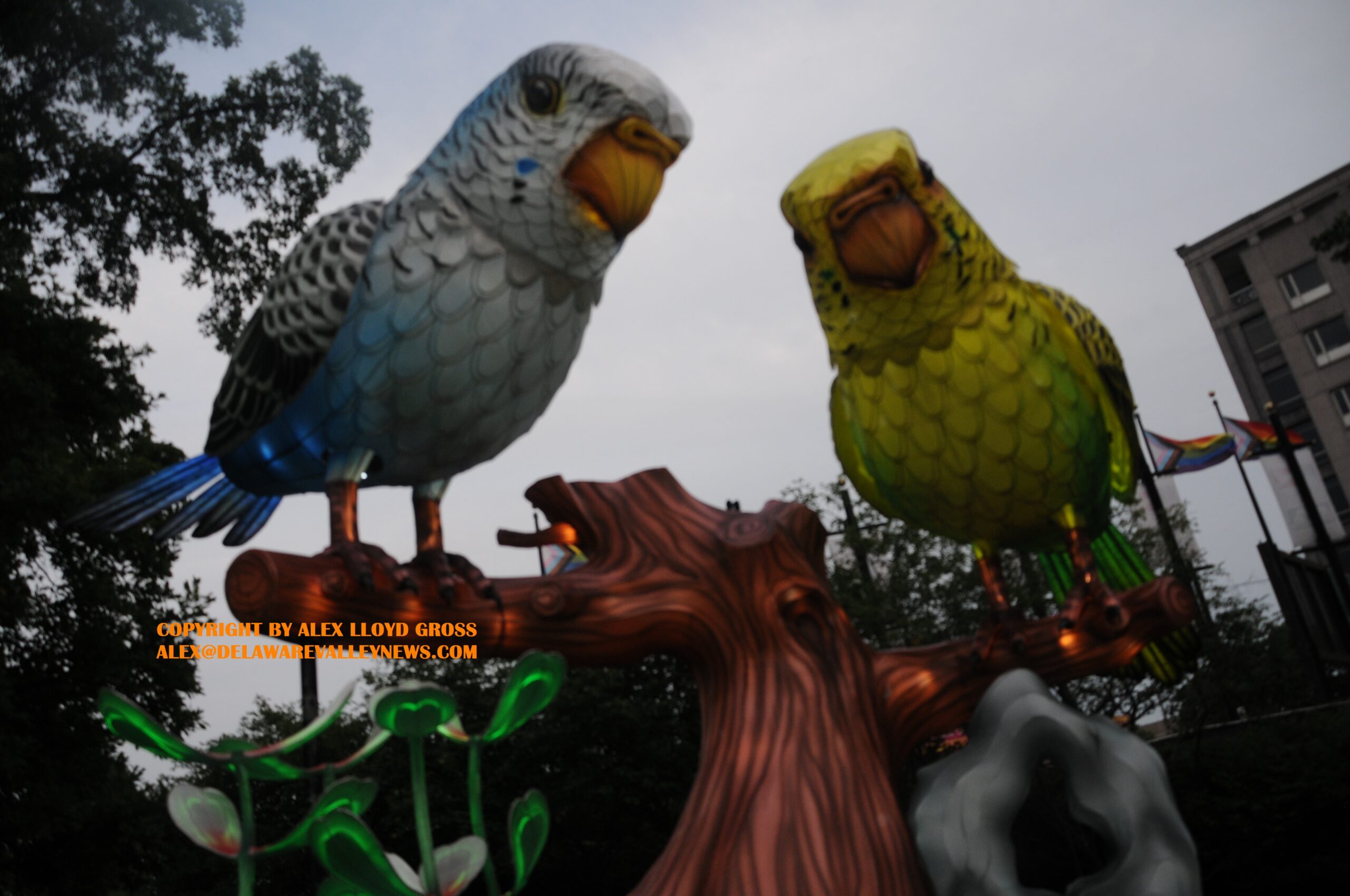 Chinese Lantern Festival Is Back In Town
---
by Alex Lloyd Gross
June 21, 2023
People that have seen the Chinese Lanterns  hope that it will again return to Philly. It is back.. We're talking about the Chinese Lantern Festival, which is held at Franklin Square Park, located at 6th and Arch Street.  The event is a meandering stroll through the park with paper mache lanterns that must be seen in person to be fully appreciated.
It's the perfect place to go on a date, or to take young children to.  The lanterns are in the shapes of animals, plants, and at least two dragons. One that even breathes smoke.  Most of the  displays are static. However, there are a few interactive ones, such as talking parrots and some that are made into a game similar to Frogger.  It's free to play.
When you go, you will probably want a souvenir, and they most expensive item is a hoodie for just under $40.00. The cheapest is a Chinese Yo-Yo, which will delight small children and frustrate cats. It costs 99 cents.   There is Chinese Food and good ole American Fare for you to consume, should you get hungry.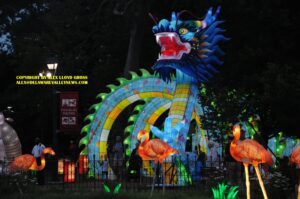 While you can see the lanterns in daylight, the really come alive at night. This is not free. It does cost money to go. Tickets are $22.00 for weekday visits and $25.00 for the weekend. This site will give your more information.  To see them in the day light is free.  The park gets cleared at 5:00 PM every night and then guests must line up to present their tickets.