I-95 Is Now Open In Both Directions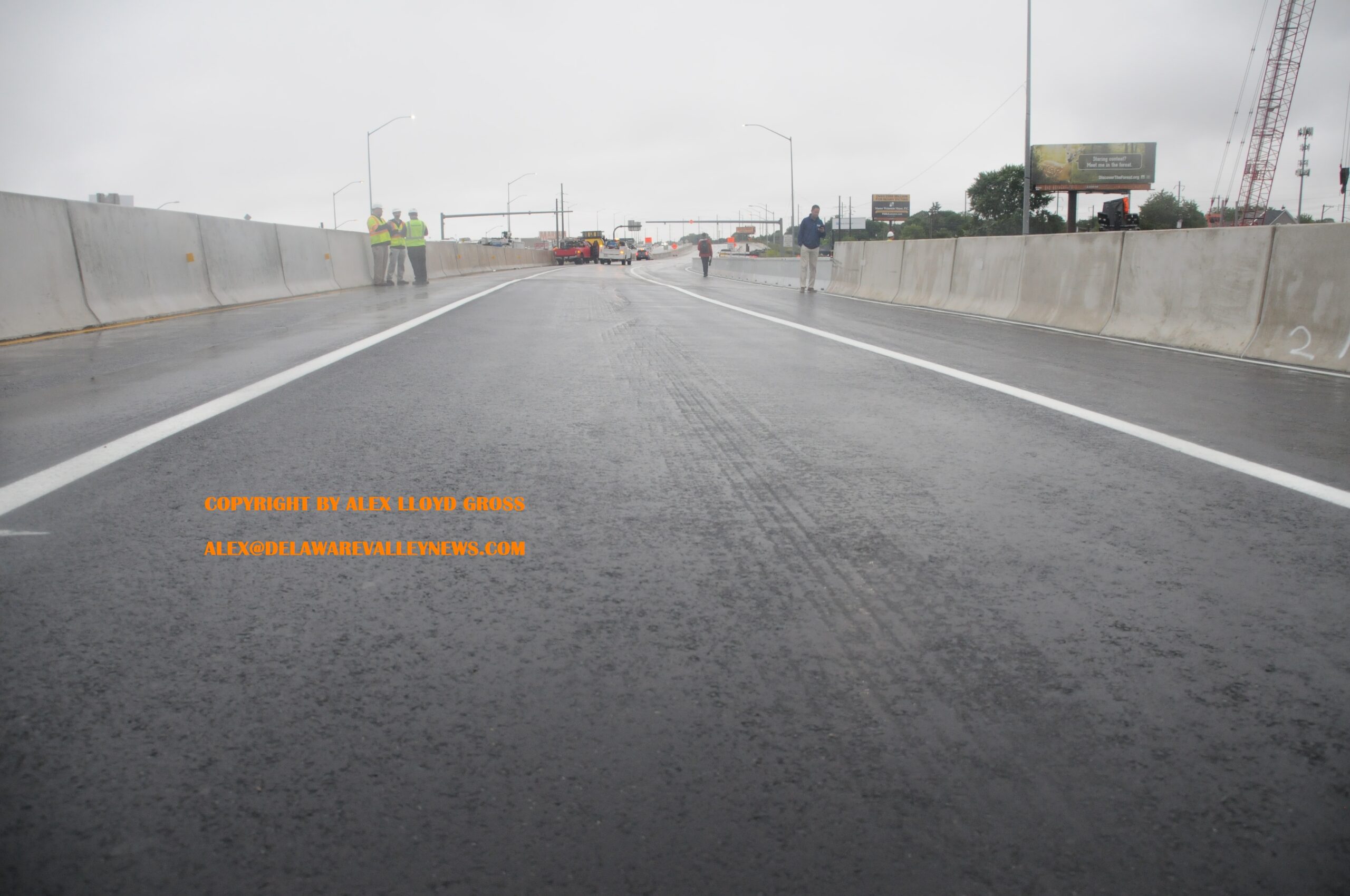 I-95 Is Now Open In Both Directions
---
by Alex Lloyd Gross
June 23, 2023
Governor Josh Shapiro held another press conference today.  This time it was on Interstate 95just inches away from the brand new temporary bridge.  The reason he was there was to announce that the road was now open.  The temporary solution was done  in 12 days, due to construction crews working around the  clock in all weather.
By the time you are reading this, traffic channeling devices like some signage and cones will have been taken up from the road and Penndot  barricade trucks will have moved out of the way. Traffic will now travel hopefully no faster than 45 MPH through the area. It's still an active construction zone with work being done to make a permanent solution , after a truck crashed and caught fire. The fire burned the support beams and a portion of the road collapsed.
The ultimate goal is to  construct the bridge over I-95 at Cottman. When that is completed, traffic will cease to drive over the temporary solution and then migrate to the outer area of the road.  The temporary solution, which is made up of glass aggregate will be recycled for a project at Penns Landing and ultimately, Cottman Avenue exit will re open north and south bound.
Lanes are a bit tighter, they are 11 feet wide instead of 12.  Penndot Secretary Mike Carroll said that  motorists should keep at or below the speed limit. He could give no estimate on when the roadwork would be complete.
During the announcement, the Q&A portion was cut short, due to repeated questions about the safety of the project. This type of material has been used in roads all over Europe without incident  as well as in other states, said Archie Filshil ,from Aero  Aggregates, the company that made the fill. Before the opening, he told Delaware Valley News.com that he has every confidence in this solution being 100 percent safe.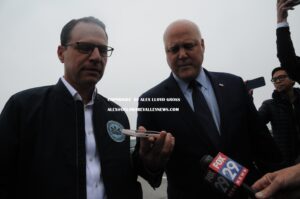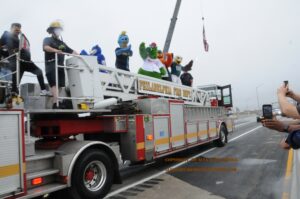 When the crash happened,  Engine 38 and Ladder 20 were some of the first emergency crews there. Today, they drove over the rebuild bridge with mascots from Sixers, Union, Flyers, Phillies and Eagles on top of it. All five teams donated $10,000 each for a trust for the daughter of Nathan Moody, the driver of the truck who lost his life.
Just prior the the announcement, Shapiro took a phone call from President Joe Biden, who issued a statement. That statement said, in part: Thanks to the grit and determination of operating engineers, laborers, cement finishers, carpenters, teamsters, and so many other proud union workers doing shifts around the clock, I-95 is reopening. And it's ahead of schedule.