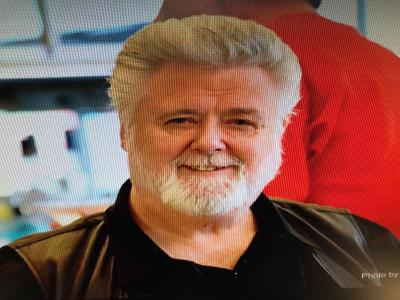 Everyone Is Entitled To My Opinion-On July 4th
---
Dear Friends,
      How did you spend your 4th of July? Did you travel, bar b q, picnic, go swimming, fishing, perhaps to the movies? How many went to a parade, or to watch the fireworks? How did you spend Independence Day, the celebration of America's independence, the day we declared to the world, July 1776, "That the thirteen colonies were no longer subject to the monarchy of Britain, King George III, and were now united, free, and independent states" This was met with much fanfare from a now united country. It has long been celebrated with carnivals, food, music, and fireworks.
      On the 14th day of June 1777 the United States approved the design for our first flag, Old Glory, Flag Day was declared a national holiday by President Woodrow Wilson in 1916. In the 1960's Congress declared it illegal to knowingly dishonor the flag of the United States.
      Yes, our country has come a long way, Independence, our own Constitution, and a flag, a symbol to the rest of the world "We are America, a nation of free people, people with rights protected under the banner of our flag. We are not perfect, our history shows that we have made mistakes, done things wrong, our history also shows that we, as a nation have learned by our mistakes, worked and continue working to be a better country where we are free to be educated, to work, to follow our dreams, our hearts, and our spiritual beliefs. We have fought many times to preserve the United States of America, once turning Americans against Americans a very hard learned lesson. I will again point out that our country is the physical borders of the land our people live in, it is our people that make up this country, people who have come together, shoulder to shoulder to ward off those who would destroy this great country. On the 4th of July the Party Float proudly again joined the Glenside Fourth of July Parade, our flag held by our Uncle Sam as I sang patriotic songs and waved to and greeted so many neighbors waving their flags. Yes I am filled with pride to be a part of Independence Day and honor everyone who has defended our Constitution, our country, our people.
      On behalf of myself, my wife Ginny, and Ray I want to say thank you to Bill Hall and everyone connected with the Glenside Parade for their hard work, the police, and fire departments, everyone who handled the beautiful fireworks display, and everyone that turned out to celebrate, God bless you and we look forward to next year.