President Biden Pays Visit To South Philadelphia Shipyard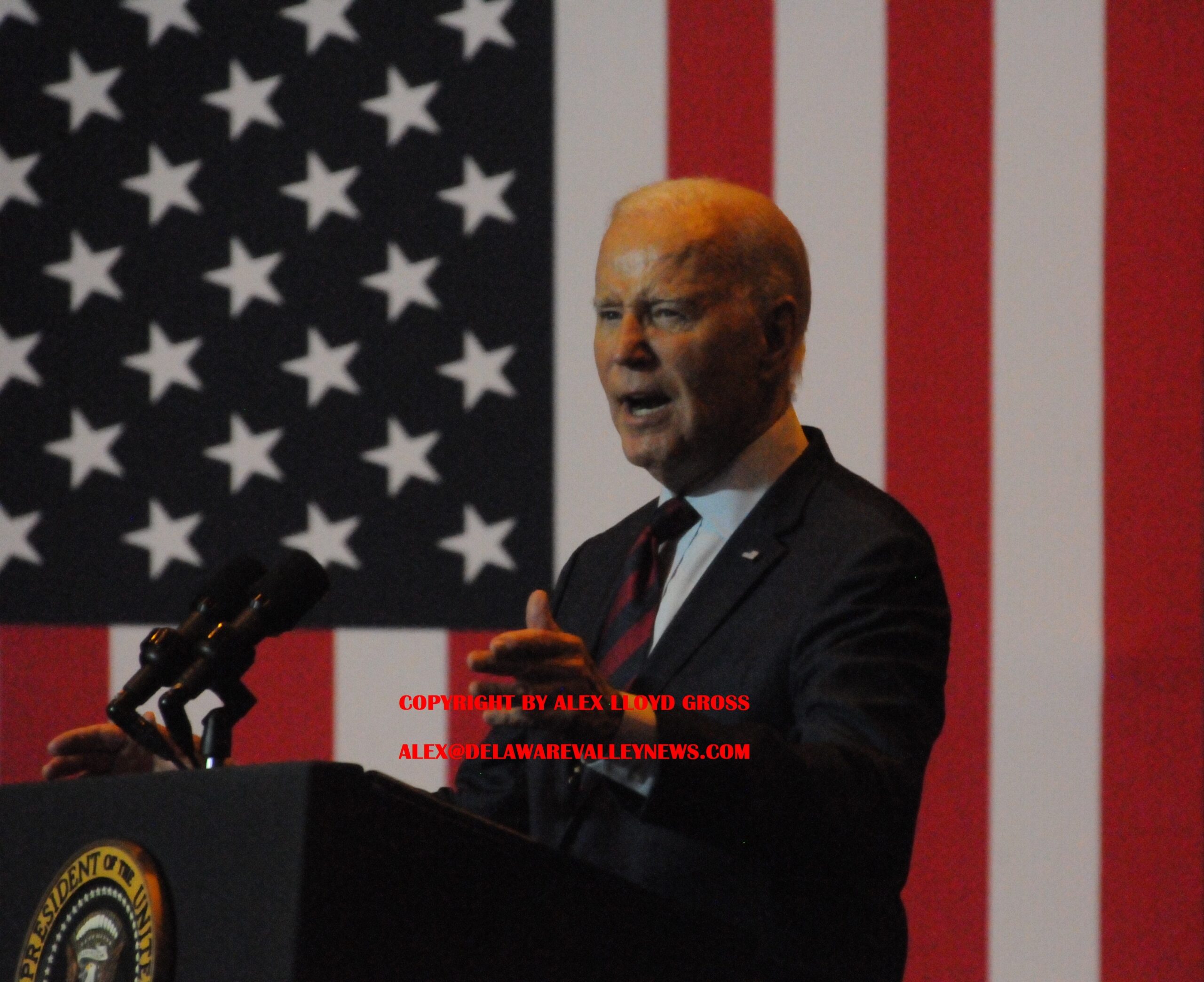 President Biden Pays Visit To South Philadelphia Shipyard
---
by Alex Lloyd Gross
July 20,2023
President Joe Biden paid a quick visit to South Philadelphia at the shipyard .He was there to talk up his economic plan and sought a heavy industry setting to do it.
It was just after 1:00 PM when Biden took the podium.  "And here's what it looks like. Over 13 million new jobs built across the country and nearly half a million of them here in Pennsylvania just in the last two and half years. Eight hundred thousand manufacturing jobs, twenty-eight thousand here in Pennsylvania alone in the last two and half years.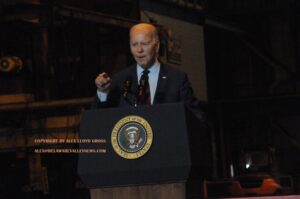 That's more jobs in two years than any president has created in a four-year term. Unemployment is been below 4 percent — the longest stretch of unemployment below 4 percent in the last 50 years"Biden said.  What he did not say is that not all of these jobs created are high paying.  Since the minimum wage is frozen at $7.25/hr, workers are able to exploit workers with pay that is $10.00hr or less. These jobs exist and they are plentiful in Philadelphia.
As the president spoke, he said "The fact is companies made record-high profits during the pandemic. And, by the way, I'm not opposed to the companies. I come from the corporate capital of the world. More — more corporations are incorporated in Delaware than every other state in the Union. But everybody should pay their fair share. Everybody should pay their fair share".
Now they're coming down, and so is inflation. We need to keep bringing it down — mark-ups and the margins of their profits. It's one thing to make a profit; it's another thing to be excessive. ".
This was not open to the public. Entry was restricted to shipyard workers and their management. They were placed by White House Staffers high up on storage platforms, wearing colored vests and hard hats.
Biden spoke for about 30 minutes, before he started his glad handling along the rope line,  He shook hands and took selfies with people, giving each one about 15-30 seconds.
Biden , before he started his remarks talked about the recent flooding in Upper Makefield. " I want to say we're praying for those who lost their lives in the flooding in Bucks County. The idea that there's not global warming, I think, can't be denied by anybody anymore. And — at any rate.
We're grateful to all the first responders continuing to look for two-year-old Mattie and her — her baby brother Conrad. With the grace of God, maybe something will come of it" , he said.