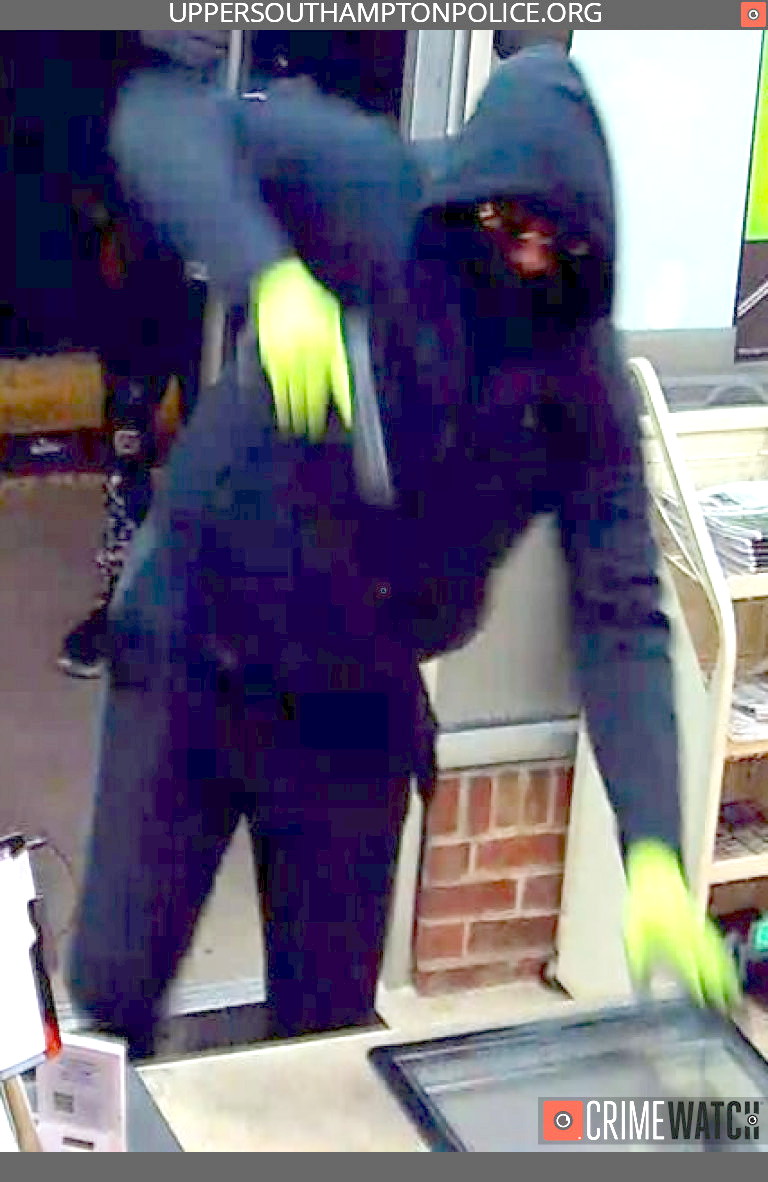 Two Felons Rob Southampton Convenience Store
---
by Alex Lloyd Gross

July 30, 2023
Two males, robbed the 7-Eleven  store on Street Road today,  in Upper Southampton Township.  Right out of the gate when these two entered the store they were up to no good.  Wearing masks and gloves, they barged in and announced a hold up .
They got away with an undisclosed amount of cash. At least one of the males had a gun. Police said that prior to robbing this store, another 7-Eleven in Montgomery County was robbed as well. No injuries were reported in either robbery.
SUSPECT #1 – male, wearing navy hooded sweatshirt, black pants with a wide grey stripe down each leg, dark sneakers with some white near the sole, face covering, sunglasses, hi-visibility yellow gloves displaying a black semi-automatic handgun.
SUSPECT #2 – male, wearing navy colored Reebok hooded sweatshirt with triangular design, black pants with assorted decorations, eyeglasses, face covering and grey gloves.
Even though the security camera footage is not as good as police would like it to be, if someone knows who they are, you are asked to contact Upper Southampton Police.