Governor Shapiro Visits Parkwood To Announce Infrastructure Jobs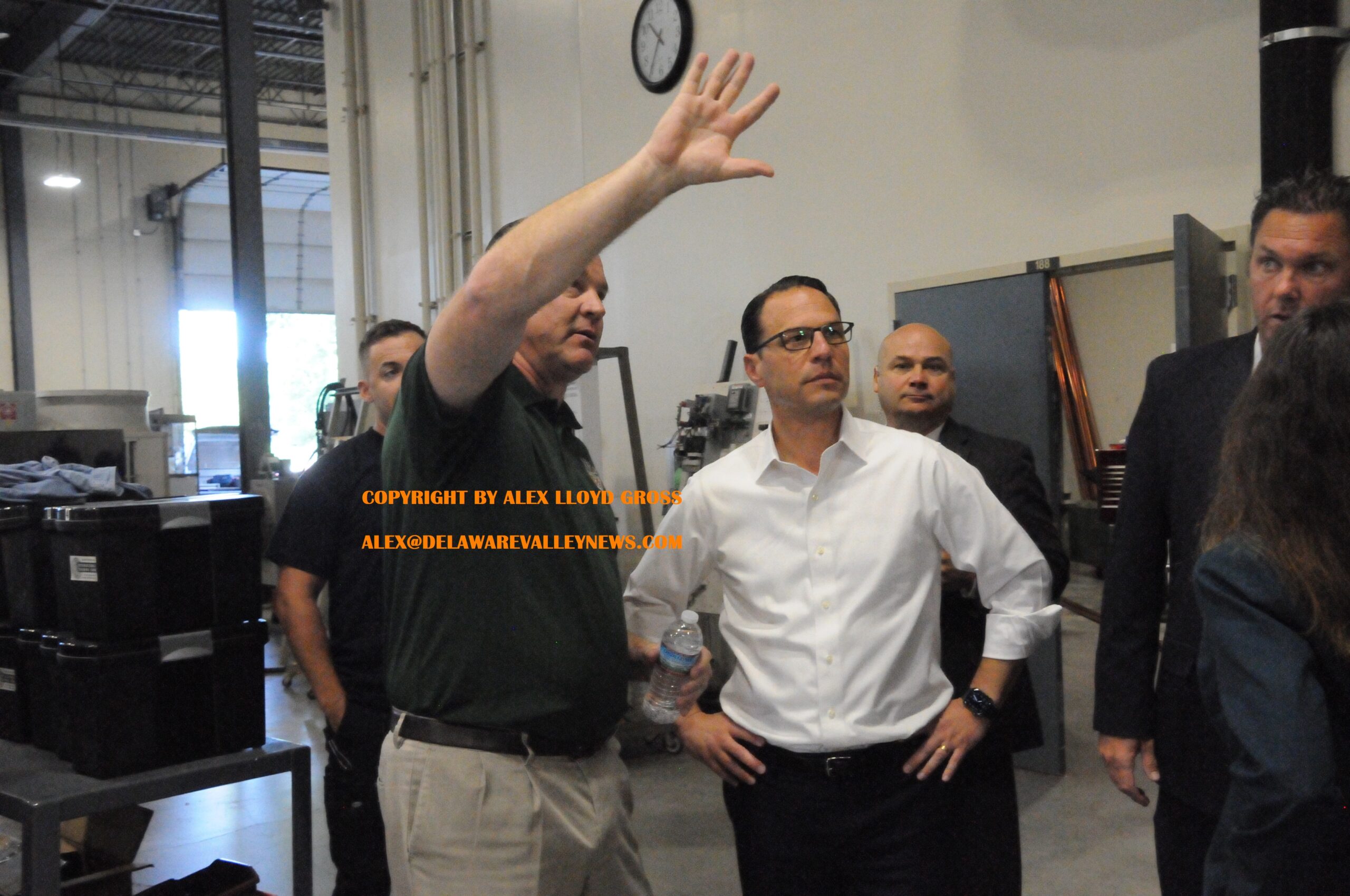 Governor Shapiro Visits Parkwood To Announce Infrastructure Jobs
---
by Alex Lloyd Gross
Aug 2,2023
Many times a politician will look at jobs that pay $8.00/hr and say it's a good thing for the economy.  Governor Josh Shapiro knows better. He paid a visit to the Steamfitters Local 420 on Townsend Road earlier today. He was there to announce the creation of 10,000 good paying jobs that help rebuild Pennsylvania.
"When people think infrastructure, they think road and bridge repairs and that is important, but there is so much more", the Governor said. Steamfitters are building cutting edge structures that are energy efficient.  He was there to announce  up- to $400 million in a brand new Commonwealth Workforce Transformation Program.  He created this with an executive order.
This will help expand the Commonwealth's workforce by providing grants of up to $40,000 for each new employee hired and trained in Pennsylvania for critical infrastructure projects, up to a maximum of $400,000 per contract or award for organizations doing work funded by President Biden's Infrastructure Investment and Jobs Act (IIJA) or the Inflation Reduction Act (IRA).
The CWTP is also designed to empower and expand economic opportunities to Pennsylvanians who have too often been left out and left behind by encouraging new on-the-job training programs, supporting apprenticeships, promoting the hiring of unemployed people, the formerly incarcerated, and new entrants into the workforce, and rewarding those who maintain the highest workplace standards.
He was joined by Secretary of Labor and Industry Secretary Nancy Walker who said "This program will bring 10,000 new workers into Pennsylvania's labor force and directly contribute to the completion of critical infrastructure projects. Under the leadership of Governor Shapiro, we will continue to build Pennsylvania – through good jobs and economic opportunity."
Those people looking to get into the building trades industry and are looking for guidance on where to get started should go to Pa.gov/newjobs or stop into a local union hall for more information. This program will help those with little to no experience, the governor said.