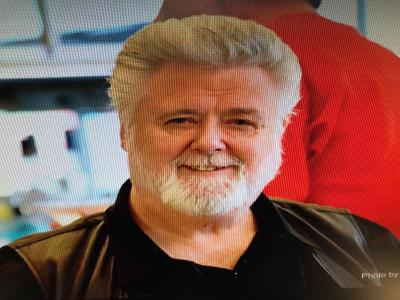 Everyone Is Entitled To My Opinion-On The Golden Hearts Awards Banquet
---
Dear Friends,
       On, Saturday the fifth of August, I was on hand for the 28th annual Golden Heart Awards Banquet, this is a yearly celebration of people who do something special; bravery, an act of unexpected help, a kindness without expectations. Dr. Jana Mallis is the power behind this great night; she began it to honor her father who instilled her with this trait that she lives every day. Over the years that I have know her I have seen her work tirelessly seven days a week helping her patience going far beyond the expected, often not charging under hardship conditions (or for a friend). The Banquet was subject to COVID 19 restrictions and for three years she would not let it go, going virtual. Jana and her volunteers put together a great night of nonstop entertainment. Invitations are sent out, programs printed, awards printed and ready to be awarded. Another long time part of the Golden Heart is very instrumental in the set up and printing, Bruce Fagan, also helps with MC'ing and entertaining.
The food this year was very tastily handled by the ladies of R&R Michael catering. I have been a part of helping her for more than two decades and I still am impressed hearing the stories of the recipients. I must say I was impressed and very happy to see so many (200) file in for this yearly event, so many return each year and so many greet with a hand shake, a hug, a friendly "Hello how have you been." I truly enjoy this yearly night of love, the great feeling of being a part of helping a special friend keep this memory of her father alive, and of being afforded the opportunity to sing and entertain for such special people.
        If you would like to know more about this year's celebration or next years, Sergio Herrera was again on hand to preserve things in pictures. You can also go on line to; goldenheartgroup.org or contact Dr. Jana Mallis at 215-284-3646 / ja********@ao*.com.
Perhaps you know an "Unsung Hero" let us know about them. Let's let the world know that there are people who truly have "Golden Hearts" of caring.