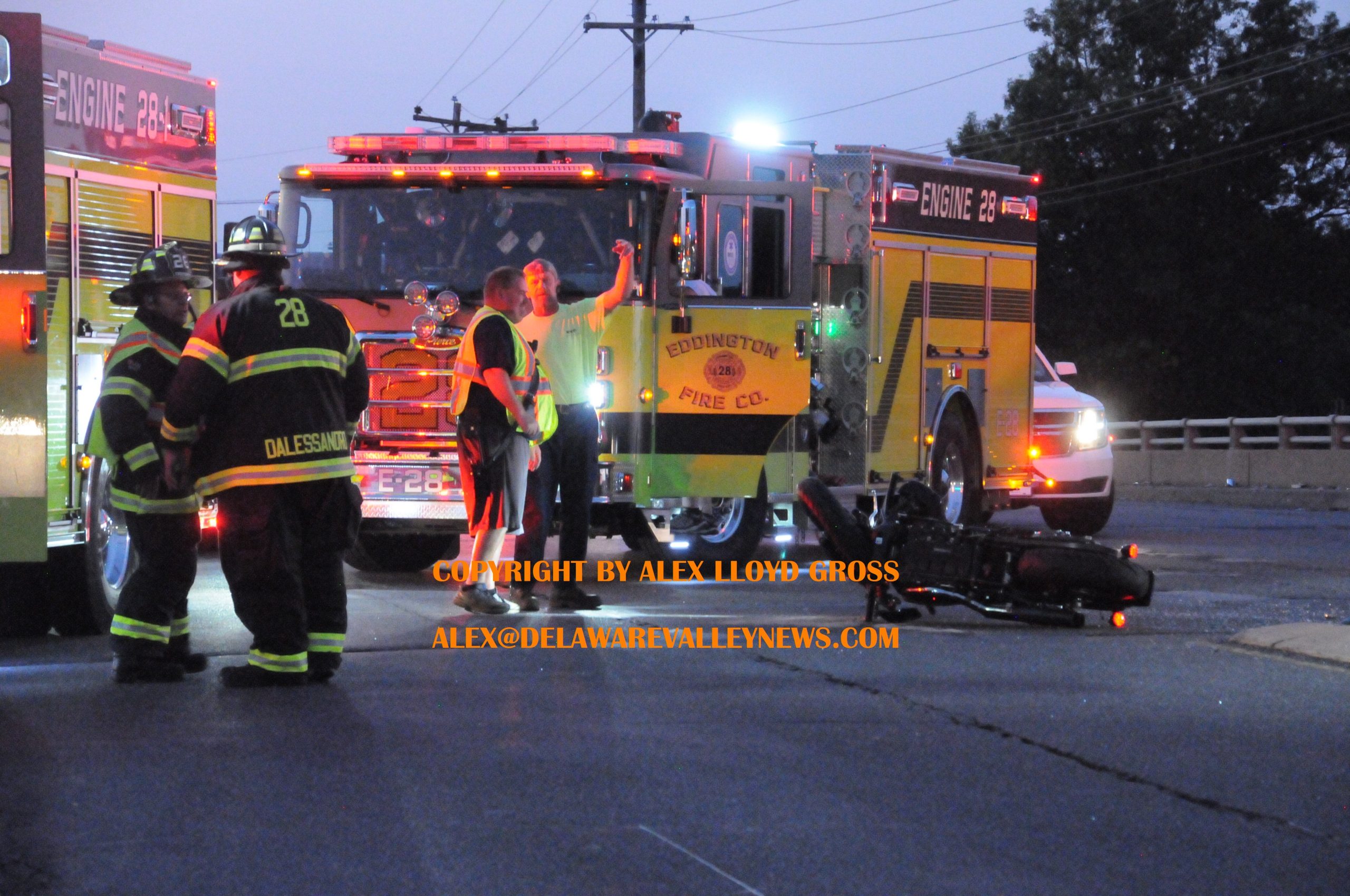 Two Hurt In Motorcycle Wreck At Busy Bensalem Intersection
---
by Alex Lloyd Gross
Aug 20, 2023
Bensalem Police have closed the intersection of Street Road and I-95 due to an accident involving a motorcycle.  This crash happened at the top of the northbound exit ramp to Street Road at about 8:00 PM.  A total of two medic units were called. The driver of a car was briefly trapped in his vehicle.
The cause of the crash is under investigation. A motorcycle was on the ground in front of the car, which had damage to the drivers quarter panel. Both drivers were rushed to Jefferson Torresdale Hospital in serious condition, police at the scene said.
Traffic is going to be tied up in that area for a while. You should be able to get to I-95 south but north is going to be a problem. Also the exit at Street Road, northbound is going to be closed for several hours, police said.
THIS STORY WILL BE UPDATED LATER