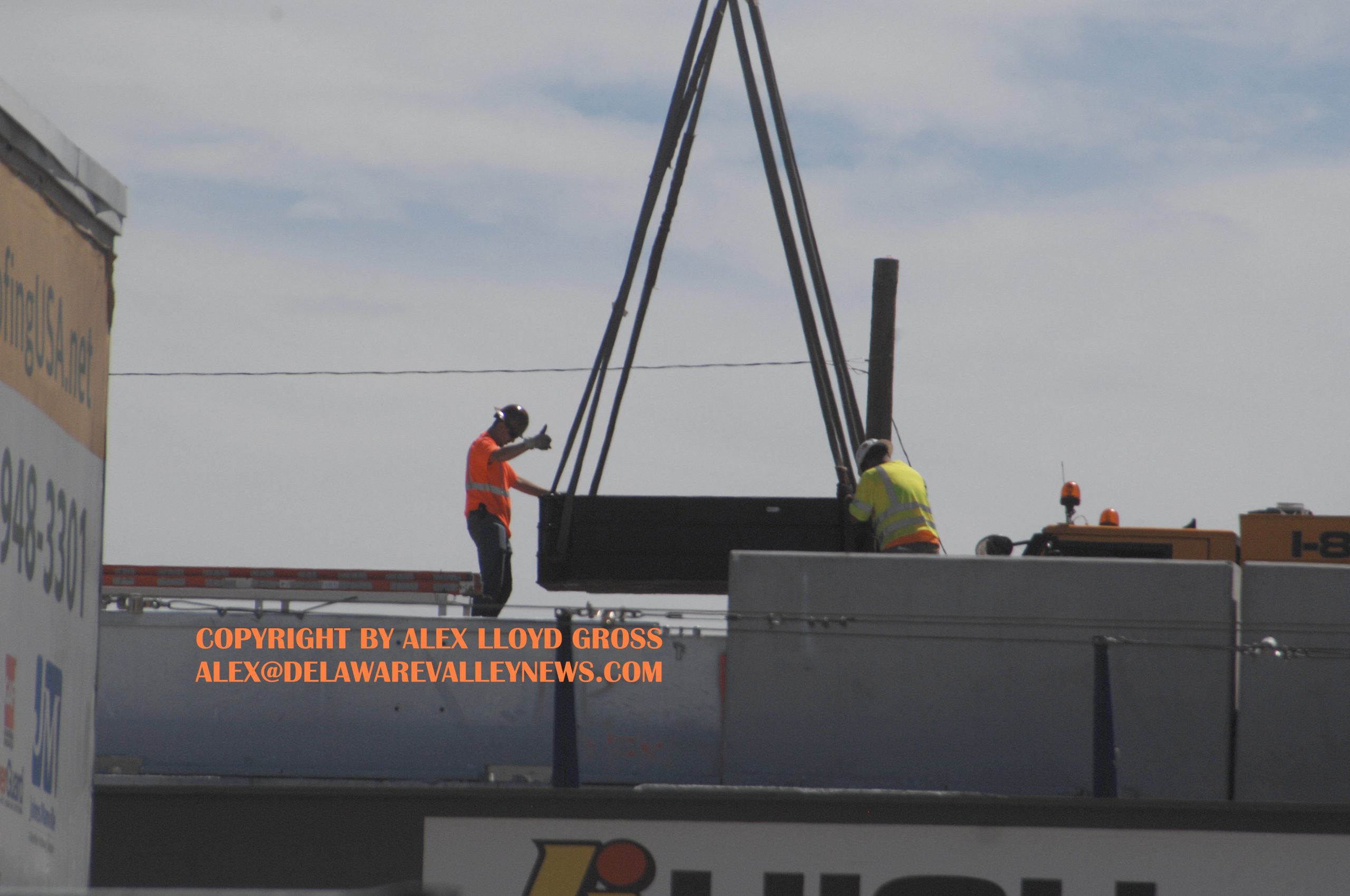 State Transportation Secretary Updates On Quick Progress For I-95
---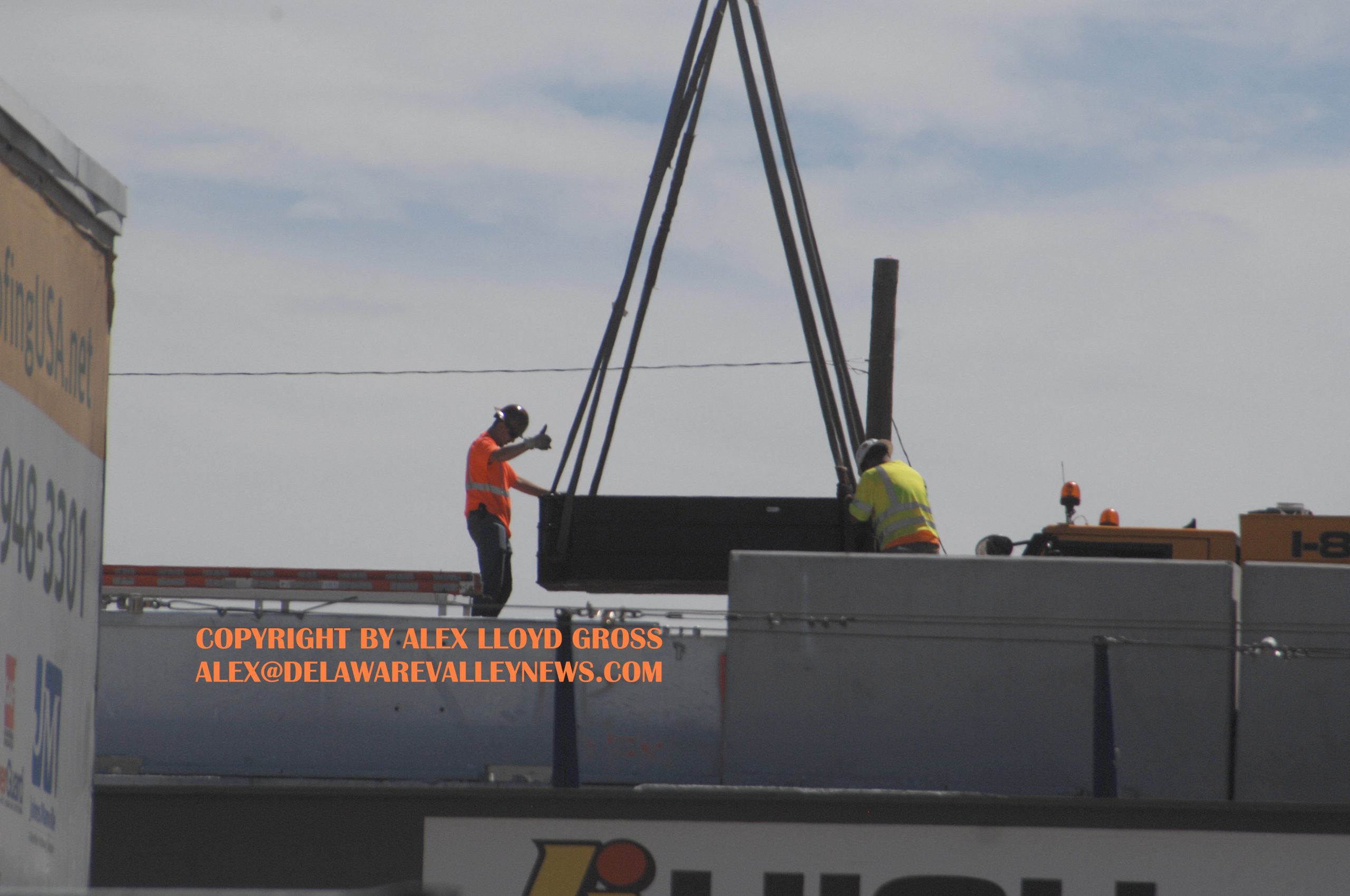 by Alex Lloyd Gross
They cost about $50,000 each and weigh in at 31000 pounds each. Highway support beams that are needed to fix the temporary solution to the I-95 fix have been installed at Cottman Avenue. According to state Transportation Secretary Mike Carroll, the last of the beams have been installed and he is confident that work to be able to start taking apart the temporary fix will be done by fall.
"This is heavy highway work, this is not easy", Carroll said. The beams on the southbound side were installed on Tuesday and the northbound installation was completed today. Now, the team from Buckley & Company will begin to build the outer bridge decks..
Once complete, traffic will be shifted from the temporary roadway onto the outer decks, anticipated for this fall. Then, the temporary roadway will be removed, and work will begin to build the permanent structure in its place and open the Cottman Avenue off-ramp. The recycled glass aggregate currently being used in the temporary roadway will be reused in other projects along the I-95 corridor, including the I-95 Cap project at Penn's Landing. This process is expected to be completed in spring 2024. Three lanes of traffic will be maintained in both directions throughout construction.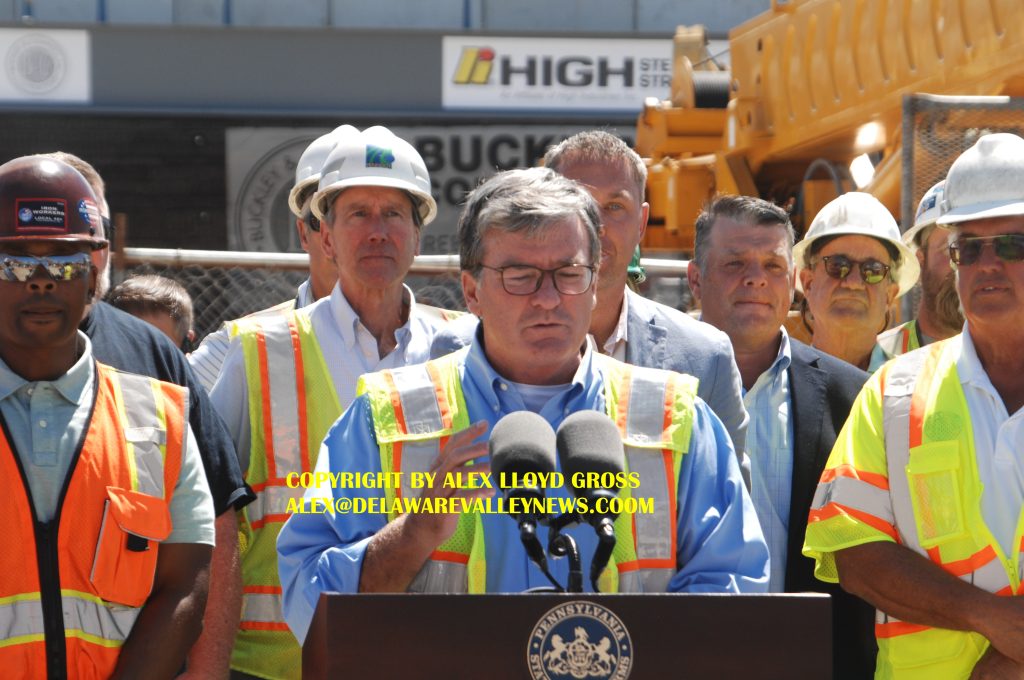 Alex Lloyd Gross Photo-Delaware Valley News.com Flanked by construction workers, Transportation Secretary Mike Carroll addresses the media.
Carrroll camped out at the site right after a truck flipped on the Cottman Avenue exit ramp. He did not return home and basically work and slept in his truck or the trailer set up until the expressway was reopened , 12 days after the incident. Nearby surface roads are still closed to through traffic.
While the work is getting done ahead of schedule, no one could give an estimate as to when the repairs would be all fixed and the construction crews depart.