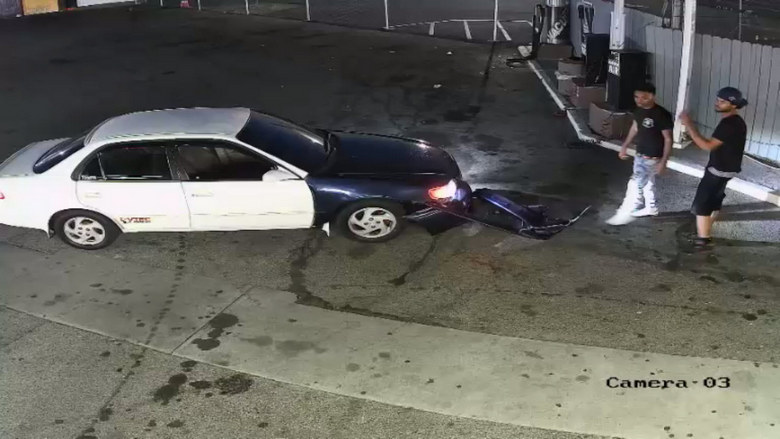 Watch Reckless Carjackers Steal Van: Video
---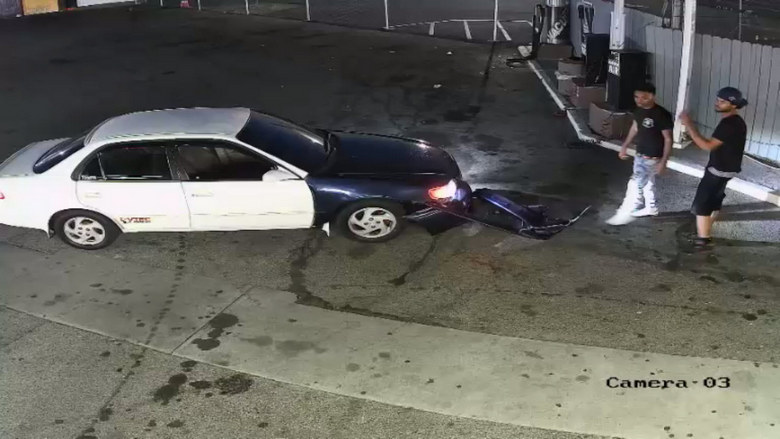 Two males are going to go to jail and possibly federal prison for an armed car jacking in the Juniana area of Philadelphia. It all stemmed from their own stupidity. On September 2, 2023, they were getting gas in their uninsured vehicle. They were at a filling station on the 4200 block of G Street. When they were done gassing up their hooptie they drove at a high speed in the parking lot of the gas station.
The victim, who was driving a van was also leaving at this time and he collided with their vehicle. No one was injured in the very minor collision but the victim pulled to the side and waited to exchange info. The two thugs then pulled their vehicle into the lot and then inspected their car, which did sustain damage.
The victim then was approached by two two males and one displayed a handgun and demanded cash. He told the other driver he would take his vehicle if he did not pay him. At that point, he jumped into the van and sped off.His accomplice drove away in the white car with the front end falling off.
If you see these suspects, do not approach, contact 911 immediately.
To submit a tip via telephone, dial 215.686.TIPS (8477) or text a tip to 215.686.TIPS (8477).
All tips will be confidential.
If you have any information about this crime or these suspects, please contact:
East Detective Division:
215-686-3243/3244
215-685-9854
Det. Miles #627
Det. Calabrese #748
DC 23-24-061266